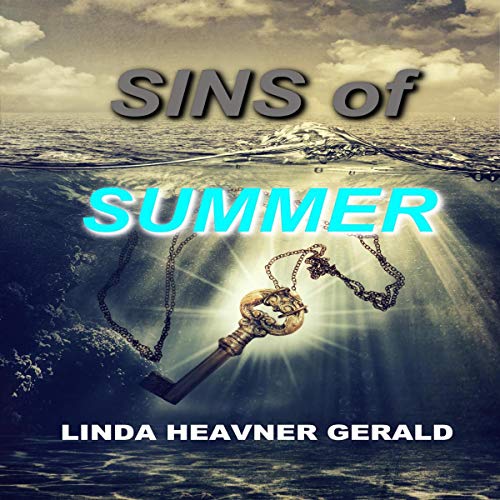 Narrated by Kathleen Li
Run Time: 6 hrs and 2 min
Summary:
(Narration was fine, story had some serious sense issues.)
A rather complicated, convoluted tale of a woman who was abused as a teenager, grows up to marry a cheater, and finally finds the strength to stand on her own (with a friend, of course).
Additional Comments:
Plot 2.5/5: The series of events falls in the average range. There's a twist at the end that simply tells you the scatter-brained omniscient narrator has been unreliable this whole time.
Dialogue 2/5: Highly stilted and overly formal. Didn't sound realistic at all.
Writing Mechanics and Word Choice 2/5: Awkward and bizarre. As a friend put it, you'd almost have to listen twice to get heads and tails of what the heck is happening. Part of the confusion might just be the medium. This may not have been a great book choice for the audio format because there's no indication of section breaks. Consequently, you get random characters doing their thing then end up hearing a completely different set of characters in a new situation quite regularly.
Characters 2.5/5: Nobody's likeable. Everybody has an excuse for their bad behavior. Most of the husbands beat on their wives or cheat because that's all they know or that's just the way life works. (Their fathers must have been a poor example.) Their behavior is bizarre too. This woman barely meets a guy and is throwing herself at him with abandon because he's so sweet. (Maybe there are women that stupid, but after being mentally and physically abused by her husband to the point where she basically goes into the equivalent of witness protection … I would hope the character earned a few bits of sense from her horrific experiences.)
Side commentary: Not sure I can get behind the subtle messages in here either. When things are going well, the young women are put together and skinny and attractive. When things spiral out of control, they let themselves go becoming fat and unattractive. Part of getting on the right track is working their way back to attractive bodies.
The last fifth of the book takes a weird Christian turn. Let me be clear, I'm a Christian. I have zero issues with such themes being included in a book, but it was odd to have most of the book have not one hint of Christian themes and then boom everybody's getting right with God.
Kathleen Li does a decent job with the narration, but as usual, I had to speed it up to reach a comfortable listening pace.
Content Warnings: a lot of talk of violence and rape. Nothing's described in great detail, but there are quite a few really disturbing scenes, including one where a character dang near gets beaten to death on top of sexual abuse. Some language.
Conclusion:
If you like complicated tales of revenge and redemption, this is a candidate for you.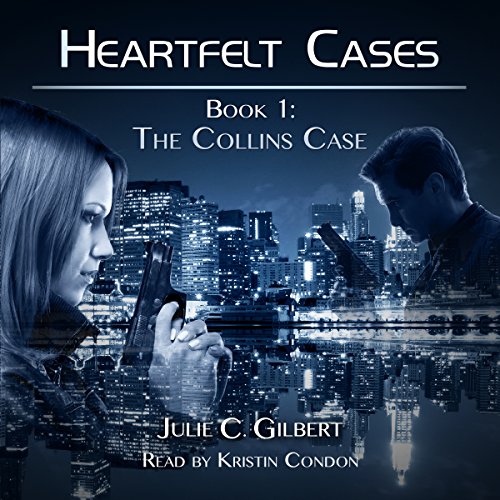 Audiobook Promotions …
Feb Promos on Audiobook Crave.com (requires email sign in):
5 Steps to Surviving Chemistry
Spirit's Bane (Guardian Angel Files Book 1)
Kindred Spirits (Guardian Angel Files Book 2)
Violence in Vegas (Eagle Eyes Book 1)
Rescue in Reno (Eagle Eyes Book 2)
Danger in Dallas (Eagle Eyes Book 3)
Devya's Children Series Links:
Ashlynn's Dreams Shorts – short stories featuring Jillian.
The Dark Side of Science – official prequel to Devya's Children; Genetically altered kids fight for the right to live.
Ashlynn's Dreams – Genetically altered Dream Shaper learns her gift.
Nadia's Tears – Jillian tries to awaken her sister, Nadia, from a coma.
Malia's Miracles – Jillian and her siblings try to save a friend's mother.
Varick's Quest – Jillian and Danielle get kidnapped. Nadia's also in trouble.
Check out my other titles available on Audiobooks Unleashed:
Beyond Broken Pencils – contemporary, literary
Shadow Council Combo (Books 1-4)
(Alternately, the individual titles can be found on Audiobook Crave
SC 1: Money Makes it Deadlier
SC 2: Revenge Makes it Sweeter
SC 3: Christmas Makes it Chaos
SC 4: Treachery Makes it Tense)
Eagle Eyes – mystery thriller
Scratched Off – mystery, thriller; FBI agent vs serial killer, more intense than Shadow Council/Eagle Eyes
Awakening – Redeemer Chronicles Book 1, MG fantasy
The Holy War – Redeemer Chronicles Book 2, MG fantasy
Reclaim the Darklands – Redeemer Chronicles Book 3, MG fantasy
The Collins Case – Heartfelt Cases Book 1, Christian mystery
The Kiverson Case – Heartfelt Cases Book 2, Christian mystery
The Davidson Case – Heartfelt Cases Book 3, Christian mystery
Other titles on Audiobook Crave (but buried deep):
5 Steps to Better Blurbs – for authors
Innova – Christian Dystopia
The Golden City Captives – short fantasy
Fatal Interest – short mystery/thriller