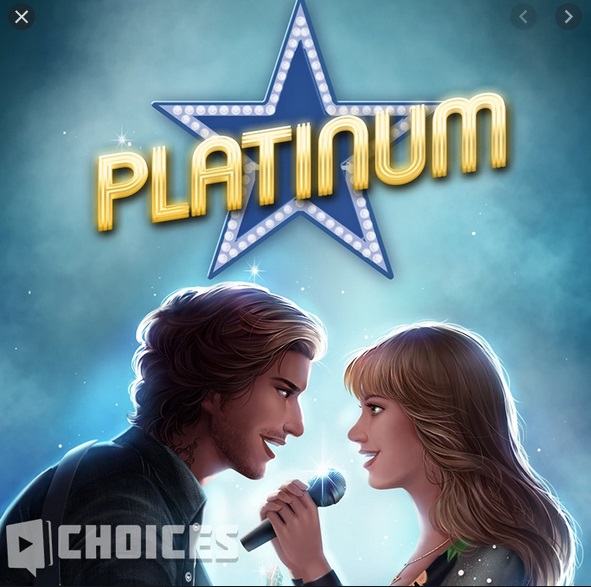 Summary:
You're a singer with a dead-end job who gets the chance of a lifetime on a Television singing competition.
Additional Comments:
One of the mentors and possible love interests is a Taylor Swift-esque young woman with an awesome British accent.
The other is a bad boy type.
I forget if there is a third option here.
The songs are actually sung by somebody. They're not super blow-ya-away type songs, but they are sweet and well done.
It delves a bit into the dark side of the traditional music life, where one's entire career can be controlled by the label.
The idea of selling a song to a different artist so you can find the time to be creative is intriguing.
They provided the typical rival going through similar motions.
Don't recall many specifics about the exact plot, but I remember enjoying the journey, even though there weren't any life-or-death moments.
I started a second playthrough, but didn't get far.
Conclusion:
A fun, escapism story. IT might be worth giving another go someday.
If you want to get 5 clean audio promos a month. Sign up here.
Have You Tried Kindle Vella Yet?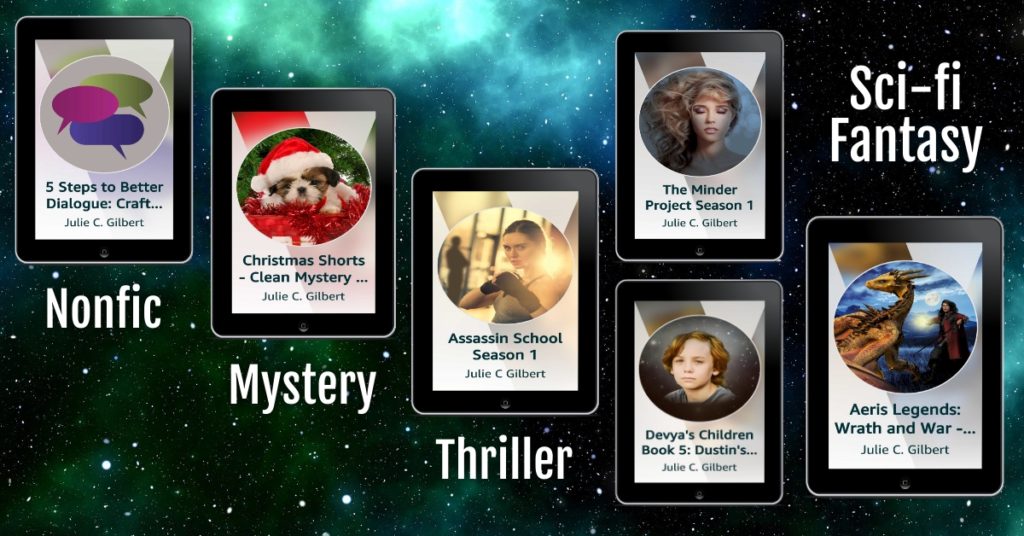 5 Steps to Better Dialogue – (nonfiction, writing skills; Complete) I feel like nonfiction titles should come with spoiler tags. This is a book for writers seeking to learn more about the creation of realistic characters and dialogue.
Christmas Shorts – (Mystery, thriller, Christian, suspense; Ongoing; story 1 is complete) Only one story right now, but will be a collection of short stories with characters from across my series. Typically, FBI agents with personal drama. Might feature an abundance of cute puppies.
Assassin School Season 1 – (thriller, YA; Complete) Teen spies try to survive the rigorous training and other drama as powerful people battle to control the Ghost children.
The Minder Project Season 1 – (scifi, genetic engineering, superpowers; shares characters with Dustin's Decision, Updated Wednesdays) The government gave her genetic Gifts. Now, it wants what it paid for from the program.
Dustin's Decision Devya's Children Book 5 – (YA scifi, shares characters with The Minder Project; Complete) Genetically altered teens struggle to navigate the murky world and control their Gifts.
Aeris Legends – Wrath and War (LitRPG, gaming, fantasy) This takes a box-of-chocolate approach to providing lore entries (creatures, quest descriptions, game mechanics) and short stories for a fantasy world.
Earth's Melody – A Light Scifi Romantic Comedy Donatella Velargo, an actress on the run, must choose between anonymity and a desperate (handsome) rebel's cause to save his sister and his planet.
Trials, Tribulations, and Trust Issues (Superheros, superpowers) A young woman who can access almost any superpower gets manipulated into testing them for the government.