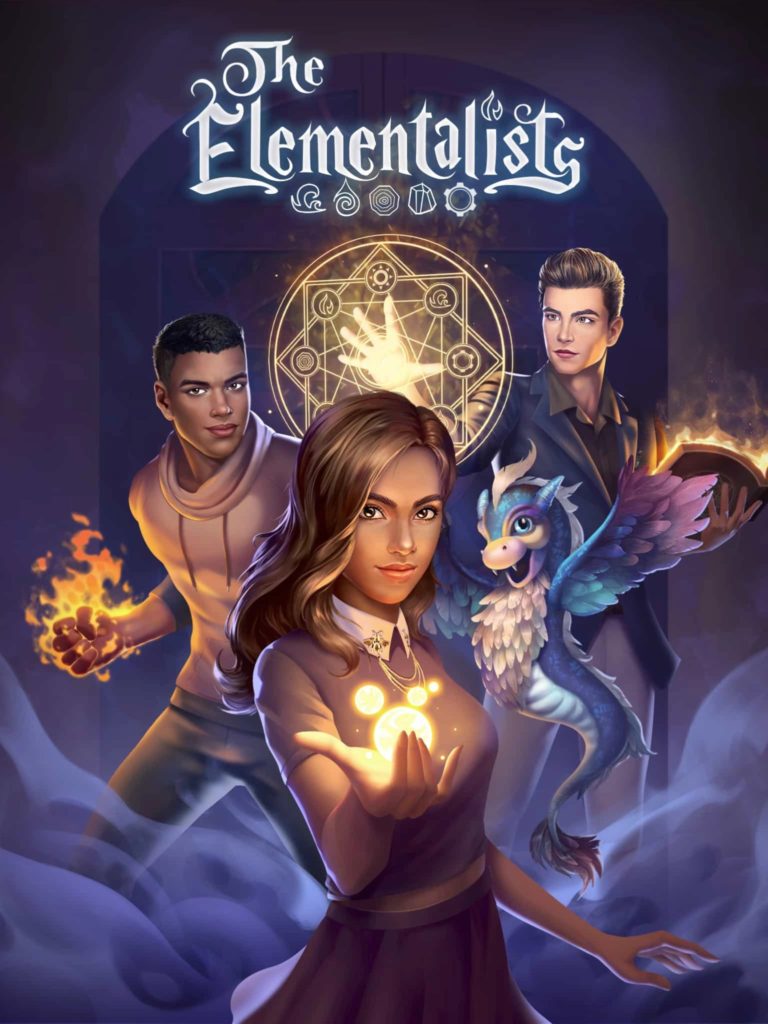 Genre: Fantasy
*could be spoilers ahead
Summary:
The main character looks in a mirror and sees a strange version of himself or herself. College is sort of a drag. Until the weird shadow version of yourself pulls you into the mirror and you land at Penderghast College.
Additional Comments:
The book had a nice balance between classes, new spells, budding romances, frivolous school things, and building friendships. And mortal danger for the MC.
This round, Pixelberry asked what your MC would be into from the beginning. I found that interesting. Usually, the love interests are chosen through the choices. And pretty much in most of the stories you could romance everybody.
You're introduced to a gang of sidekicks, two ladies and two guys. But Aster's not really a full part of the crew this game.
I think the stakes this round were just right. The bad guy's after the MC for a reason.
The beginning chapters worked out fine, but I really loved the ending chapters. There's danger and action and you finally get to use those lovely spells you're supposed to be hording throughout the game.
The frog turned out to be a decent companion.
Conclusion:
It's always expensive to play games where you have to collect something like mystery clues. I'm also a sucker for pets. I settled for a frog knockoff the first round, but second round, I may choose the seahorse looking one. I think the series probably has some replay value.
Associate links to follow…
Available Audiobooks: I have free codes for almost everything.
The Collins Case – 2 FBI agents track down a kidnapped family. Kid friendly.
If fantasy's more your thing, go Redeemer Chronicles. The first, Awakening, is available as an audiobook.
Ashlynn's Dreams Shorts – a kid deals with her parents' divorce, bullies, and the wonder of discovery.
Try The Dark Side of Science – Genetically altered kids fight for the right to live.
Beyond Broken Pencils – Contemporary literary tale of a school shooting. Ian unleashes his inner demons on his classmates and teachers…
Scratched Off – FBI agent vs a serial killer. When Sam Kerman sets out to hunt a serial killer, he has no idea how personal the case will become.
Nonfiction:
5 Steps to Surviving Chemistry – A primer for chemistry students. Breaks down concepts into simple terms.
5 Steps to Better Blurbs – A book for writers looking to improve their book descriptions