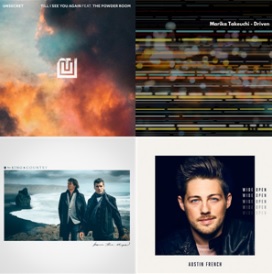 *The descriptions will contain spoilers for the book Kindred Spirits. If spoilers bother you, come back after checking the book out. If you've no intention of ever reading the book, enjoy the list. There's some great music in here.
Introduction:
Every medium (movie, music, book) has the potential to capture emotions. Movies are often enhanced by their soundtracks. It follows that the same can happen for books. This list is for both book lovers and music lovers. The explanations are more of a companion guide.
I like a lot of the playlists I make, but for some reason, this has been my favorite for a while now.
What is Kindred Spirits?
It's a sequel to Spirit's Bane, a book about two guardian angels in training. This book picks up after the young angels have earned their commission. The stories are meant to be read in order, but there's a brief summary in the front if you want to dive right in.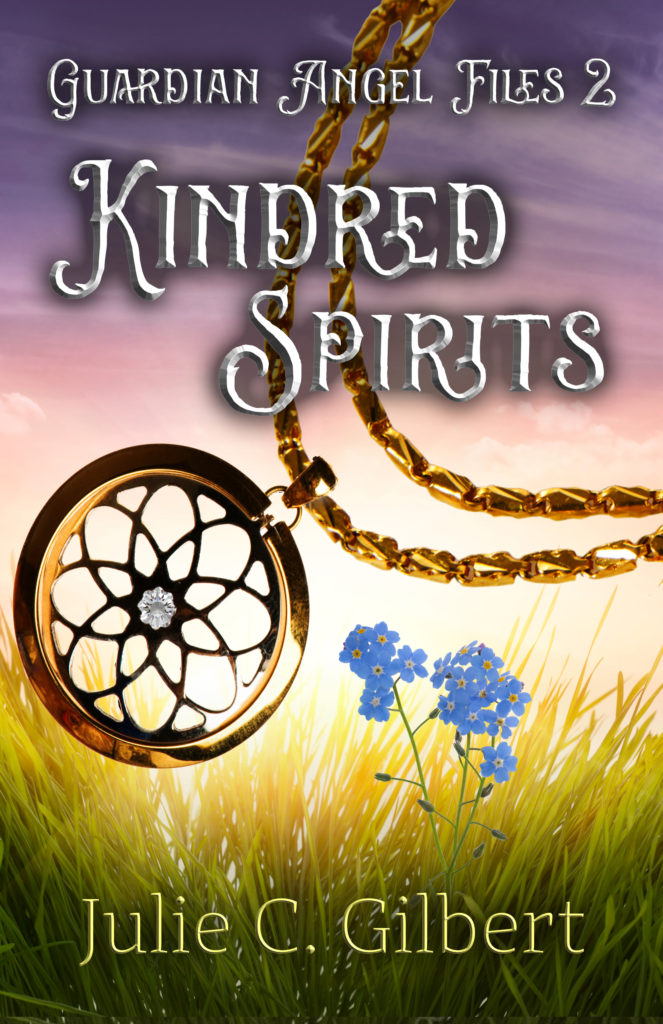 Link to the Kindred Spirits Playlist on Spotify. (I may try to link a few of the YouTube videos for certain songs.)
Songs on the Kindred Spirits Playlist w/ Explanations:
Beginning. I think this song accurately captures some of the heartache Mina must be feeling while being forced to stay on Earth while her friend, Allister is confined to the Heavens.
Driven by Marika Takeuchi
Shows the passage of time. Good theme for Allister cooling his heels in Heaven.
Hold Her by for King & Country
Allister's thoughts about being trapped in the Heavens while Mina's kept on Earth. I imagine he'd pray something like this, asking the King to protect his friend. He's finally admitting to himself anyway that he loves her.
A turning point for Mina when she stops trying to hide and do her job at the same time. She becomes frustrated with the lack of progress. I imagine she reaches a point where she gets fed up and decides to fight for her charges with all she's worth.
Soul Searcher by Tom Player
Mina continues her work on Earth.
The Road to Evil by Angels
A good theme for Paige's hunt for Mina.
I think this would make another good theme for Allister's search for his friend. It kind of captures the essence of longing and determination.
Desolation by Tommee Profitt
A theme for the chase. Mina's train trip through Pennsylvania and her fight with the demons on the train.
A song for Allister and Roy's pursuit of Mina. They're in a race against the demons to find her first. (Could also fit when they fight back.)
Your Soul is Beautiful by Christoffer Johansson Hylander
I think this fits Mina's thoughts for Paige as she finally submits to being a captive.
Though the Valley (from The Last of US Part II Trailer) by The Marcus Hedges Trend Orchestra
A quiet, contemplative theme for the dark point where both Allister and Mina are captured.
God's promise to protect Mina and Paige.
Leap of Faith by Audiomachine
Paige's turning point. She must decide whether to stand with her Masters or her parents and new friends.
Fractions – I the AI Remix by Juniper Vale, I The AI
A theme for the soul plane and Paige being renewed.
Paige is committed now. She turns on her cruel Masters. I initially thought this would be great for Paige's pursuit of Mina, but the more I thought about the lyrics, it actually makes sense for Paige's new passion for justice.
Back in Action by Alexander Hitchens, Mark Petrie
I can see this being for the moment when Allister and Mina finally reunite.
The fight to save Master Josiah's body and spirit.
We Are Energy by Giovanni Puocci
Not sure about placement but this theme would be for when the kindred spirits finally work together.
Sound of War by Tommee Profitt and Fleurie
The final clash with Satan, Hadeon, and the demons.
The heroes realize the only way out is through the demons. A good follow up for Sound of War. (Yikes, the video itself might make ya dizzy… but the music is still awesome.)
A New Dawn by Myuu
Mina and Allister appear before the Council of Light to explain the situation.
Angels by Sarah Reeves
After the fight, Paige coming to terms with her decision. Theme for the conversation with the Glorious King.
After talking with the King, Paige's theme for being set free.
Two Souls by Peter Crowley
Something to capture the end of this tale and the promise of more adventures to come together for Allister and Mina.
Grizzly Caterpillar by Alan Gogoll
A lighthearted theme to start the beginning of the end. If it was a movie, this would be the song after the lyric one or two as the credits keep on rolling. Angels and Freedom Hymn would be good wrap-ups. It's also just fine piano music.
Endless by Elijah Bossenbroek and William J. Winchester
Another lighthearted score to end the tale. I like how it has a sense of this is over but life's full of more adventures.
A rather triumphant score and a good way to end. The forces of good are ready to face evil again.
Conclusion:
Whether you read the book or not, I hope you enjoyed this mini-tour through some fabulous music. It's a nice list to study or work with. It's arranged for the story though, so the instrumental stuff is kind of scattered. You may want to try musicscapes 1, which doesn't have lyrics if you're looking for work music.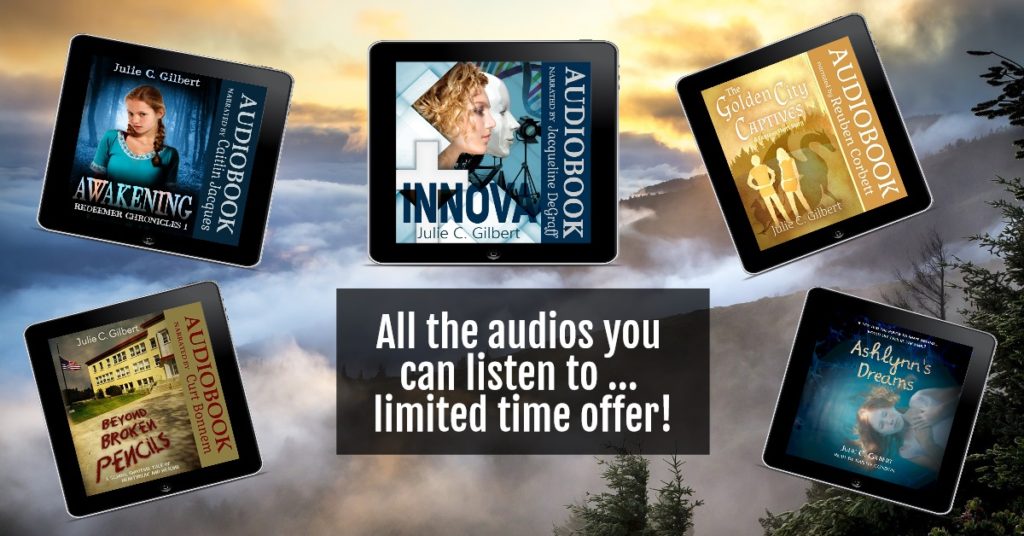 Associate links to follow…
Available Audiobooks: I have free codes for almost everything.
New Release: The Shadow Council Series 1: Money Makes it Deadlier – An FBI agent gets caught up in a robbery gone wrong.
Shadow Council Book 2: Revenge Makes it Sweeter – A midnight summons calls FBI Special Agent Megan Luchek into a fight for a young girl's life.
Shadow Council Book 3: Christmas Makes it Chaos – The FBI agent gets a strange ally in the quest to prevent chaos from rocking a lot of people's holiday season.
The Collins Case – 2 FBI agents track down a kidnapped family. Kid friendly.
If fantasy's more your thing, go Redeemer Chronicles. The first, Awakening, is available as an audiobook.
Ashlynn's Dreams Shorts – a kid deals with her parents' divorce, bullies, and the wonder of discovery.
Try The Dark Side of Science – Genetically altered kids fight for the right to live.
Beyond Broken Pencils – Contemporary literary tale of a school shooting. Ian unleashes his inner demons on his classmates and teachers…
Scratched Off – FBI agent vs a serial killer. When Sam Kerman sets out to hunt a serial killer, he has no idea how personal the case will become.
Nonfiction:
5 Steps to Surviving Chemistry – A primer for chemistry students. Breaks down concepts into simple terms.
5 Steps to Better Blurbs – A book for writers looking to improve their book descriptions