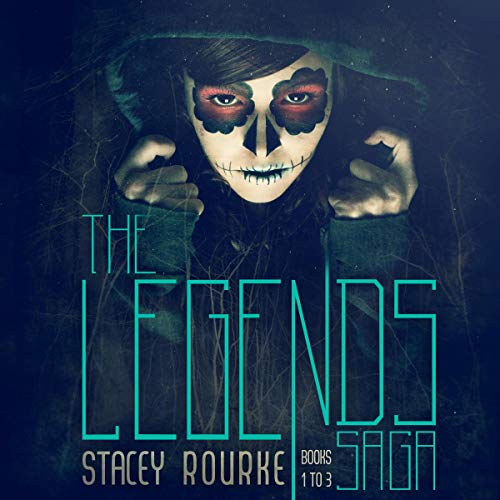 Narrated by Karen Krause
Summary:
Ireland Crane moves to a new town and gets caught up in a series of scary events.
Additional Comments:
Book 1 mixes in the headless horseman, Washington Irving, and Rip Van Winkle. book 2 brings in Edgar Allen Poe and Ridley.
Poe can raise the dead and see them, but they aren't very nice.
Performance is nice. The narrator fits the main character well.
Noah is a fun side character.
The homicidal demon is kind of hilarious.
Story 2: there are even more dreams and hallucinations… makes things hard to follow.
Book 2 is 90% witty banter, while fun, it feels like filler.
Regan (the horse) might be my favorite character. At least he is true to form.
Get to meet a lot of literary figures. I never did like The Scarlet Letter though. Would help if I knew each of the original stories better because these stories are like random literature tossed into a blender and frosted with sarcasm.
Disturbing, interesting.
Ending is confusing, like the author legit couldn't pick just one.
Conclusion:
Oddly fun for a horror story.
If you want to get 5 clean audio promos a month. Sign up here.
Have You Tried Kindle Vella Yet?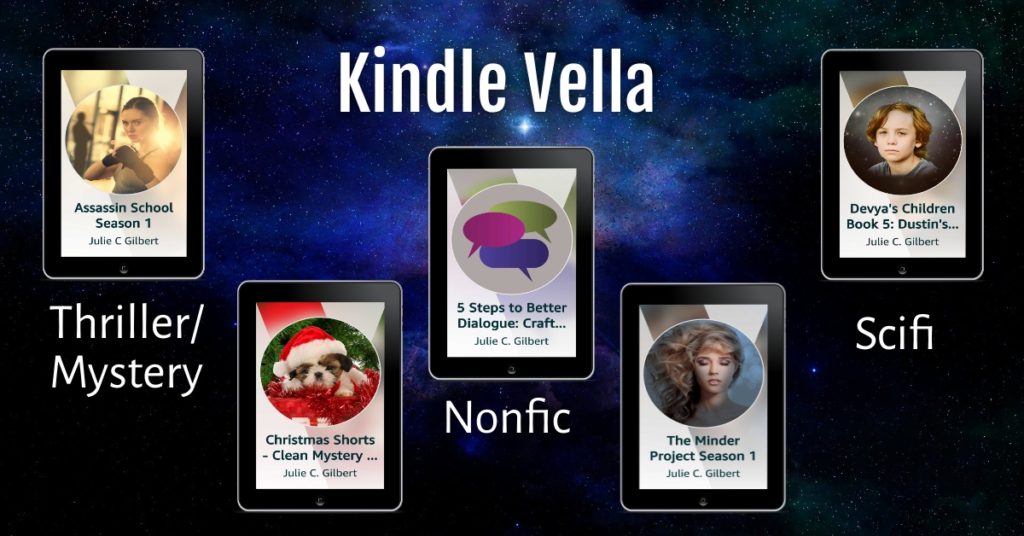 Christmas Shorts – (Mystery, thriller, Christian, suspense; Ongoing; story 1 is complete) Only one story right now, but will be a collection of short stories with characters from across my series. Typically, FBI agents with personal drama. Might feature an abundance of cute puppies.
The Minder Project Season 1 – (scifi, genetic engineering, superpowers; shares characters with Dustin's Decision, Updated Wednesdays) The government gave her genetic Gifts. Now, it wants what it paid for from the program.
5 Steps to Better Dialogue – (nonfiction, writing skills; Complete) I feel like nonfiction titles should come with spoiler tags. This is a book for writers seeking to learn more about the creation of realistic characters and dialogue.
Assassin School Season 1 – (thriller, YA; Complete) Teen spies try to survive the rigorous training and other drama as powerful people battle to control the Ghost children.
Dustin's Decision Devya's Children Book 5 – (YA scifi, shares characters with The Minder Project; Complete) Genetically altered teens struggle to navigate the murky world and control their Gifts.