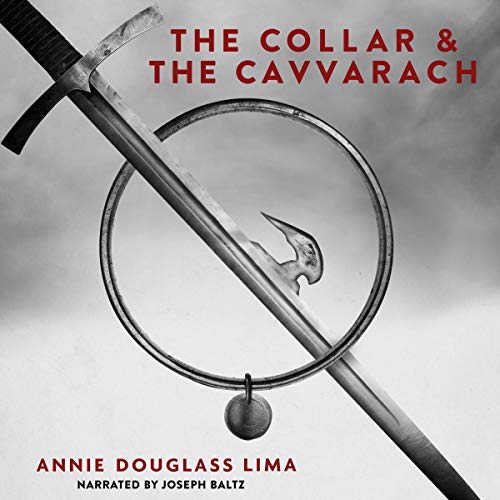 Narrated by Joseph Baltz
Run time 12 hrs and 12 mins
Summary:
A teen slave has one goal: free his sister.
Additional Comments:
The society is a strange combination of advanced (cars, credit cards) and archaic (institutional slavery, big tournaments around an MMA style sport). There are things like credit cards, yet Bensin gets paid some kind of coin or cash because he gives his new owner the money. It's a little surprising people would trust slaves enough to turn over their wages. (It'd probably be better to go with an electronic system – world equivalent of Venmo or something.)
Bensin keeps his kid sister a secret, but that doesn't make much sense. The fact that he had a sister should be part of his record. It's mentioned the cop had to work a little to find out the info, but the slave office should have the info and have given it to the new owner.
Bensin's plan hinges on Ellie making it to new watch station where they don't know her… but this world has computers. Standard procedure would probably be to check pictures.
Book has a teen gladiator vibe to it.
Great world-building – requires some suspension of disbelief to keep the plot moving, but it's a familiar yet unique world.
Most of the book moves at a steady pace, but that picks up near the end. It's very predictable but highly satisfying.
His sister is 5.5 but she's in charge of the baby?
Book ends abruptly because the last half hour is just a preview of the next book.
End is good but a little too pat. There's room for more (and clearly this is a series), but you could also end here with "they live happily ever after."
Highly recommended.
Conclusion:
Excellent start to an intriguing series.
Audiobook Promotions: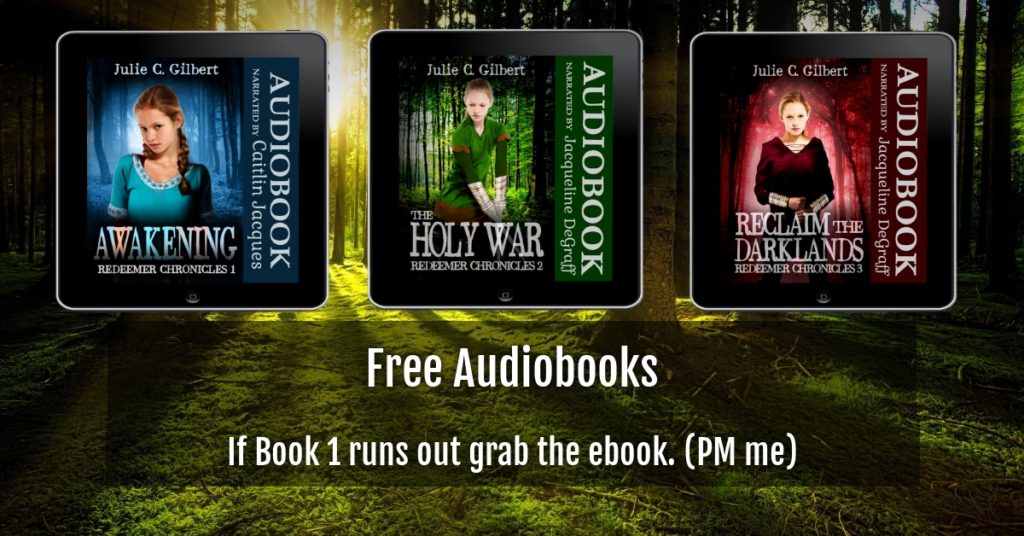 33 of my 34 audible titles are listed on Audiobooks Unleashed.
Whether you're looking for mystery or suspense or fantasy, I've got a title for you. Never Again (mystery, suspense) and Reshner's Royal Ranger (epic sci-fi) just made it there.
Note: Filter by US if you're looking for those codes as many titles are out.
Ones I think may still have US codes: Reshner's Royal Ranger, Never Again, Innova, The Golden City Captives, The Holy War, Reclaim the Darklands, Eagle Eyes, Treachery Makes it Tense, Ashlynn's Dreams Shorts, The Dark Side of Science, Ashlynn's Dreams, Nadia's Tears, Malia's Miracles, and Varick's Quest
Devya's Children Series Links:
Ashlynn's Dreams Shorts – short stories featuring Jillian.
The Dark Side of Science – official prequel to Devya's Children; Genetically altered kids fight for the right to live.
Ashlynn's Dreams – Genetically altered Dream Shaper learns her gift.
Nadia's Tears – Jillian tries to awaken her sister, Nadia, from a coma.
Malia's Miracles – Jillian and her siblings try to save a friend's mother.
Varick's Quest – Jillian and Danielle get kidnapped. Nadia's also in trouble.