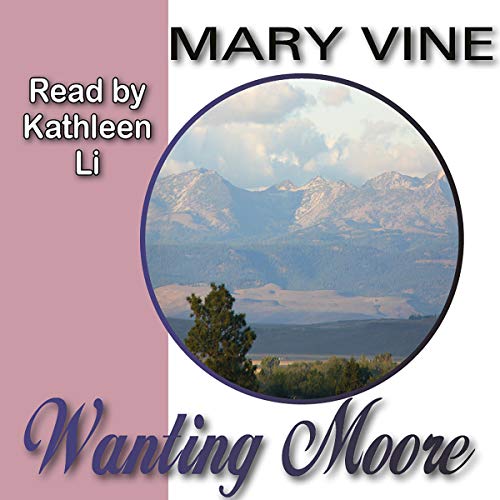 Narrated by Kathleen Li
Summary:
Isabella Moore runs away from home to become a schoolteacher in Haines. She doesn't quite make it though. A broken leg leaves her marooned just outside a mining town where she's nursed back to health by a Civil War doctor /blacksmith who doesn't really want to be a doctor.
Additional Comments:
It's typical clean Western type romance.
Narration by Kathleen Li adds a nice touch.
There are a few harrowing moments for the heroine when she runs off and does something stupid, but nothing surprising happens. It's the sort of story that makes you feel like you've heard it a dozen times before.
I'm not sure what to categorize the book as. It's sort of woman vs self and man vs self. There aren't many other points of conflict.
Gabriel's wrestling match against the ghosts of his past is interesting, and I do like the internal growth Bella undergoes. Still, I was hoping for a tad more action. It starts out promising then just fizzles to nowhere. Even though it's a romance novella, it's the Wild West, surely there could be more action.
Clean, despite some awkward descriptions and phrasing about a man's reaction to a woman.
There's decent closure.
Conclusion:
It was fine. Would I try something else by this author? Sure. Would I try something else by the narrator? Yes. Will this go down as my favorite book ever? No. Will it go down as my least favorite book ever? No. Does it make me want to pick up another in the series if there is a series? Not really. Who should try it? People who like clean romance with little danger/peril to the characters.
Associate links to follow…
The Collins Case – 2 FBI agents track down a kidnapped family. Kid friendly.
If fantasy's more your thing, go Redeemer Chronicles. The first, Awakening, is available as an audiobook.
Ashlynn's Dreams Shorts – a kid deals with her parents' divorce, bullies, and the wonder of discovery.
Try The Dark Side of Science – Genetically altered kids fight for the right to live.
Beyond Broken Pencils – Contemporary literary tale of a school shooting. Ian unleashes his inner demons on his classmates and teachers…
Scratched Off – FBI agent vs a serial killer. When Sam Kerman sets out to hunt a serial killer, he has no idea how personal the case will become.

OR