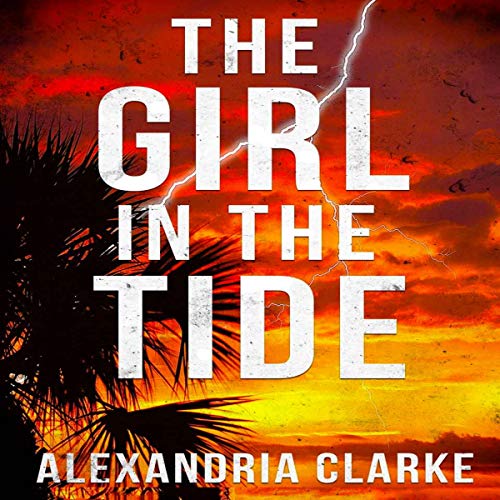 Narrated by Cheryl May
Run Time: 7 hrs and 29 min
Genre: mystery-ish/thriller, treasure hunts
Summary:
The discovery of a body sends Leigh Lacosta and a few friends racing to find a treasure.
Additional Comments:
Characters 4.5/5: Compelling characters. I think the tough-as-leather mother figure was my favorite side character. I forget her name now though, which says something for how much she was actually in the book.
Bad guys 4/5: Are a tad nebulous.
Plot 3/5: Some really big gaps and leaps of logic and ginormous coincidences, but it's still a fun caper. I won't go into specifics for the sake of spoilers.
Performance 4/5: Good. Voices were easy enough to distinguish. The narrator fit the MC well, which is important with first person narration style.
Ending 5/5: Enough closure to be satisfying and enough of an opening to continue the series.
The title and categorization as a mystery don't really fit. Sure the girl in the tide kicked off this thing, but that's about it. She was barely a footnote in the grand scheme of things. It's more of a treasure hunt story like National Treasure or Uncharted.
Conclusion:
All around fun if you can suspend disbelief and just follow the convoluted trail.
If you want to get 5 clean audio promos a month. Sign up here.
Have You Tried Kindle Vella Yet?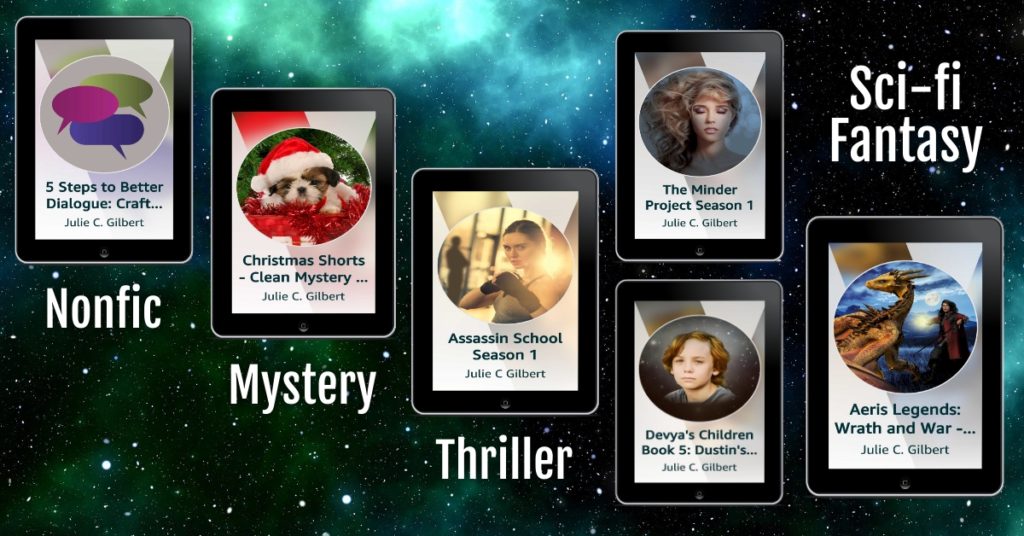 5 Steps to Better Dialogue – (nonfiction, writing skills; Complete) I feel like nonfiction titles should come with spoiler tags. This is a book for writers seeking to learn more about the creation of realistic characters and dialogue.
Christmas Shorts – (Mystery, thriller, Christian, suspense; Ongoing; story 1 is complete) Only one story right now, but will be a collection of short stories with characters from across my series. Typically, FBI agents with personal drama. Might feature an abundance of cute puppies.
Assassin School Season 1 – (thriller, YA; Complete) Teen spies try to survive the rigorous training and other drama as powerful people battle to control the Ghost children.
The Minder Project Season 1 – (scifi, genetic engineering, superpowers; shares characters with Dustin's Decision, Updated Wednesdays) The government gave her genetic Gifts. Now, it wants what it paid for from the program.
Dustin's Decision Devya's Children Book 5 – (YA scifi, shares characters with The Minder Project; Complete) Genetically altered teens struggle to navigate the murky world and control their Gifts.
Aeris Legends – Wrath and War (LitRPG, gaming, fantasy) This takes a box-of-chocolate approach to providing lore entries (creatures, quest descriptions, game mechanics) and short stories for a fantasy world.
Trials, Tribulations, and Trust Issues (Superheros, superpowers) A young woman who can access almost any superpower gets manipulated into testing them for the government.