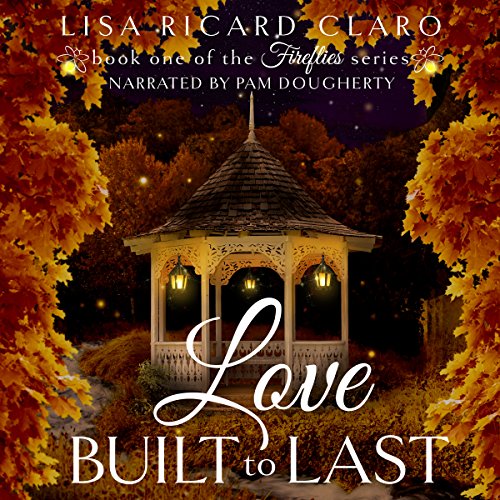 Narrated by Pam Dougherty
Run Time: 10 hrs and 6 min
Genre: Romance
Summary:
Four years after her husband's death, Maddie Kincaid is still reeling, but she moves on enough to hire a carpenter. Enter perfect male specimen who's sweet, good with his hands, and available.
Additional Comments:
Content Warnings: Contains some casual cursing, some scenes that go a hair beyond sweet kissing but not quite to describing the deed, and at least one scene that semi-glorifies getting drunk to the point of senselessness. (That didn't make sense to me given the characters past and more recent history with drunks…) All that said, it's a relatively clean romance book.
Contained some great bits of humor.
Narration worked very well. Narrator had a great voice and distinguished the characters well.
Main Characters 4/5: Maddie kind of ticked me off sometimes, just because of stupid assumptions she makes and conclusions she jumps to. My very limited time in the romance genre tells me that's a normal trope though. Caleb's perfect, so unrealistic but nice.
Side Characters 4/5: TJ's adorable but also perfect. The dog pirate is carefully flawed, ugly but lovable. Rena (or was it Brena – sorry, I couldn't quite get spelling from the narrator's rendition of the name) is by far my favorite side character. At the point where I was wanting to slap the main character, she had some very choice words for her that satisfied that need. Jack's lingering ghost (not literally; it's not that kind of story; his presence) got tedious.
Dialogue sounded realistic!
Side characters had plenty of character to add flavor to the mix.
Jack's last message which I shall not reveal fit the story well, but is also unlikely to have happened. People might keep notes around, but they don't obsess to this degree over a stranger.
From the numerous references to the Braves, I'm guessing this is set in Georgia. So, I suppose the misguided baseball adoration can be forgiven.
Conclusion:
Highly recommended if you enjoy romance stories. Even if you don't, you may like this sometimes overly sweet Southern tale of love.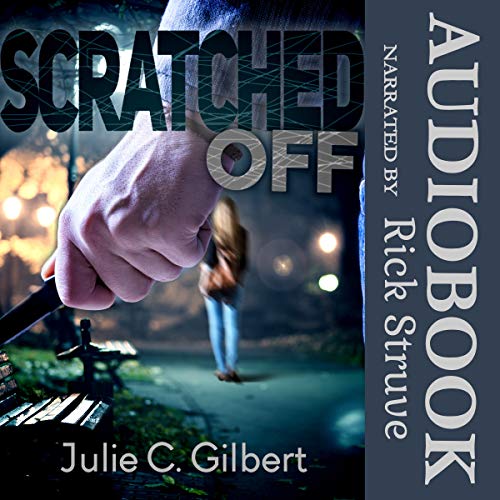 Audiobook Promotions …
If any of the links are broken (not sure what's up with Audiobook Crave as of 3/7/20), please email me your interest in the book, I'll see what codes are left.
Feb Promos on Audiobook Crave.com (requires email sign in):
5 Steps to Surviving Chemistry
Spirit's Bane (Guardian Angel Files Book 1)
Kindred Spirits (Guardian Angel Files Book 2)
Violence in Vegas (Eagle Eyes Book 1)
Rescue in Reno (Eagle Eyes Book 2)
Danger in Dallas (Eagle Eyes Book 3)
Devya's Children Series Links:
Ashlynn's Dreams Shorts – short stories featuring Jillian.
The Dark Side of Science – official prequel to Devya's Children; Genetically altered kids fight for the right to live.
Ashlynn's Dreams – Genetically altered Dream Shaper learns her gift.
Nadia's Tears – Jillian tries to awaken her sister, Nadia, from a coma.
Malia's Miracles – Jillian and her siblings try to save a friend's mother.
Varick's Quest – Jillian and Danielle get kidnapped. Nadia's also in trouble.
Check out my other titles available on Audiobooks Unleashed:
Beyond Broken Pencils – contemporary, literary
Shadow Council Combo (Books 1-4)
(Alternately, the individual titles can be found on Audiobook Crave
SC 1: Money Makes it Deadlier
SC 2: Revenge Makes it Sweeter
SC 3: Christmas Makes it Chaos
SC 4: Treachery Makes it Tense)
Eagle Eyes – mystery thriller
Scratched Off – mystery, thriller; FBI agent vs serial killer, more intense than Shadow Council/Eagle Eyes
Awakening – Redeemer Chronicles Book 1, MG fantasy
The Holy War – Redeemer Chronicles Book 2, MG fantasy
Reclaim the Darklands – Redeemer Chronicles Book 3, MG fantasy
The Collins Case – Heartfelt Cases Book 1, Christian mystery
The Kiverson Case – Heartfelt Cases Book 2, Christian mystery
The Davidson Case – Heartfelt Cases Book 3, Christian mystery
Other titles on Audiobook Crave (but buried deep):
5 Steps to Better Blurbs – for authors
Innova – Christian Dystopia
The Golden City Captives – short fantasy
Fatal Interest – short mystery/thriller