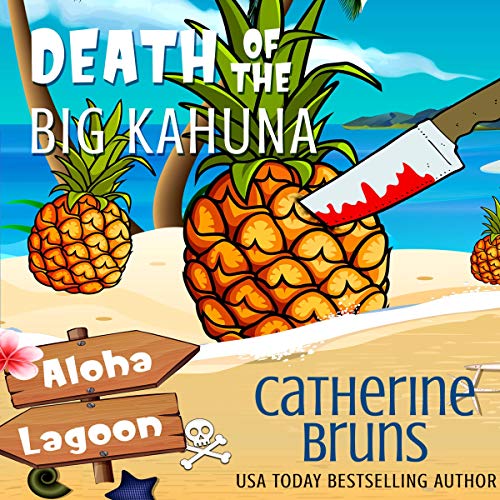 Narrated by Amy Deuchler
Series Title: Aloha Lagoon Mysteries, Book 6
Summary:
Carrie Jorgenson has a lousy boyfriend but lands a waitress job at a little café called the Loco Moco. It's owned by a rich jerk who gets himself knocked off. Now everybody's under suspicion, including Carrie.
Additional Comments:
Series features different authors. It's an interesting concept and probably a fun project to contribute to. Basically, I think the only thing linking the series is the locale and maybe some side characters. You can certainly experience each of the titles on their own without the others. Except the ones by Catherine Bruns here. Death of the Kona Man should be read after Death of the Big Kahuna because Carrie comes back and the events take place right after.
The con to doing things this way is that it's probably up to each author to get their own book made into an audiobook, so not every one of the titles is even available through audible.
Carrie's backstory is harped on a little too much, but I did enjoy the fact that it's not a typical upbringing.
Typical cozy mystery fare. Hapless girl gets in trouble, can't resist a good mystery, finds killer, gets some things settled in her life, etc.
Side Characters: Not going to lie here, a few of the side characters are blurring. Tad's interesting. Keanu's perfect. Lola? is the gossipy new bff.
Amy Deuchler's performance is good. She distinguishes the various characters and settles into the first person pov well.
Wrapup is just okay. There's quite a bit of info dumping at the end. Maybe that's a cozy mystery thing I'm just not used to, but the bad guys tend to have long soliloquy type speeches wherein they layout why the MC must die, then of course get foiled somehow.
The recipes at the end ticked me off, but I'm pretty sure I'm going to be in the minority here. Why include that in an audiobook? (I've included charts before…and yup, it was a mistake. People typically can't absorb things that way – not to the point where they could use the recipe.) Unless you've got a stellar memory, you're better off Googling it so you can re-check instructions and ingredients.
Setting: I enjoy things set in Hawaii. It's a great mix of familiar yet exotic.
Conclusion:
If you live and breathe by cozy mysteries, give this book a shot. They're all standalones so I can't vouch for any of the others.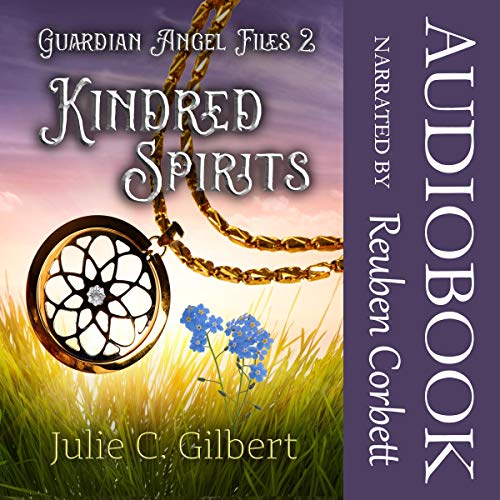 Audiobook Promotions …
Feb Promos on Audiobook Crave.com (requires email sign in):
5 Steps to Surviving Chemistry
Spirit's Bane (Guardian Angel Files Book 1)
Kindred Spirits (Guardian Angel Files Book 2)
Violence in Vegas (Eagle Eyes Book 1)
Rescue in Reno (Eagle Eyes Book 2)
Danger in Dallas (Eagle Eyes Book 3)
Devya's Children Series Links:
Ashlynn's Dreams Shorts – short stories featuring Jillian.
The Dark Side of Science – official prequel to Devya's Children; Genetically altered kids fight for the right to live.
Ashlynn's Dreams – Genetically altered Dream Shaper learns her gift.
Nadia's Tears – Jillian tries to awaken her sister, Nadia, from a coma.
Malia's Miracles – Jillian and her siblings try to save a friend's mother.
Varick's Quest – Jillian and Danielle get kidnapped. Nadia's also in trouble.
Check out my other titles available on Audiobooks Unleashed:
Beyond Broken Pencils – contemporary, literary
Shadow Council Combo (Books 1-4)
(Alternately, the individual titles can be found on Audiobook Crave
SC 1: Money Makes it Deadlier
SC 2: Revenge Makes it Sweeter
SC 3: Christmas Makes it Chaos
SC 4: Treachery Makes it Tense)
Eagle Eyes – mystery thriller
Scratched Off – mystery, thriller; FBI agent vs serial killer, more intense than Shadow Council/Eagle Eyes
Awakening – Redeemer Chronicles Book 1, MG fantasy
The Holy War – Redeemer Chronicles Book 2, MG fantasy
Reclaim the Darklands – Redeemer Chronicles Book 3, MG fantasy
The Collins Case – Heartfelt Cases Book 1, Christian mystery
The Kiverson Case – Heartfelt Cases Book 2, Christian mystery
The Davidson Case – Heartfelt Cases Book 3, Christian mystery
Other titles on Audiobook Crave (but buried deep):
5 Steps to Better Blurbs – for authors
Innova – Christian Dystopia
The Golden City Captives – short fantasy
Fatal Interest – short mystery/thriller