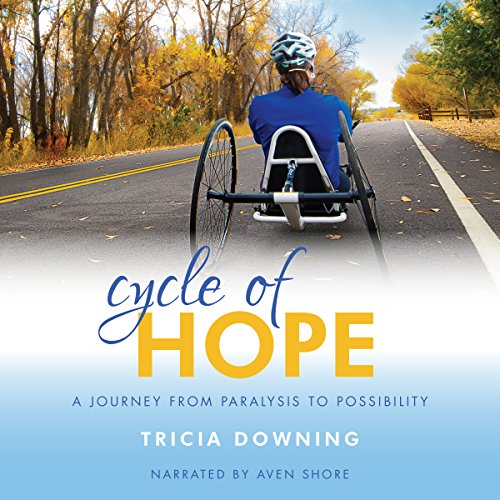 Narrated by Aven Shore
Run Time: 6 hrs, 35 min
Summary:
The book description essentially tells the entire story, but it's still worth listening to in full. Tricia Downing, a highly competitive athlete, was struck by a car. The accident left her paralyzed from the chest down. This tells of her painful, long journey to recovery and healing.
Additional Comments:
4/5 Stars Performance: Aven Shore's performance is decent. I had it going at 2x speed, but that's a personal preference. Otherwise, I'd feel like it was way too slow. Being slow is always better than faster though because you can speed things up pretty easily. A bit harder to go the other way.
The cathartic letters Tricia and her friend Matt wrote the woman who caused the accident were/are an interesting idea. They're very honest, though I'm not quite sold on the necessity of throwing the horrible day back in the woman's face.
Powerful story of overcoming a very painful life twist.
They didn't dwell too much on the troubles of her day to day life. I would have liked to see more of that. This focused a lot on the training to do triathlons. The beginning 1/3 is about her physical recovery. The latter 2/3rds of the book were a cycle of training, new hurdles, triumphs, and shortcomings. Dates kinda get fuzzy.
They also didn't focus a lot on what she does to help in terms of motivational speaking. I get that she probably didn't want to come off as pitchy in the book, but an end blurb about what she's up to would have been appropriate.
You can learn more about her at https://triciadowning.com.
Content Warning: 3 f-bombs (a few casual, 1 fitting the circumstances)
Conclusion:
Seems like an awesome lady to know. I don't like most non-fiction, but this is still a touching, potent account of overcoming devastating circumstances.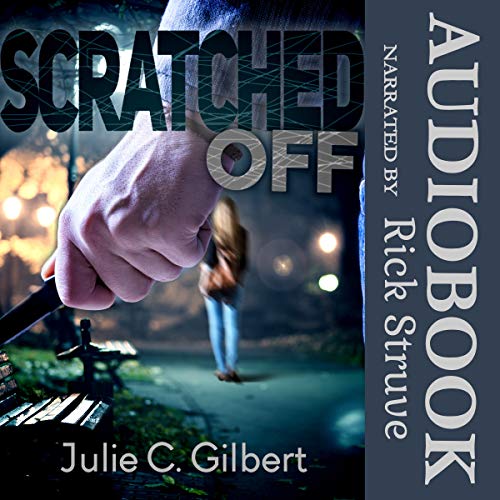 Associate links to follow…
Note: I'm starting to use a few ad sites for audiobooks, so codes are disappearing quickly.
Available Audiobooks: I have free codes for almost everything. That will change very soon.
New Release: The Shadow Council Series 1: Money Makes it Deadlier – An FBI agent gets caught up in a robbery gone wrong.
Shadow Council Book 2: Revenge Makes it Sweeter – A midnight summons calls FBI Special Agent Megan Luchek into a fight for a young girl's life.
Shadow Council Book 3: Christmas Makes it Chaos – The FBI agent gets a strange ally in the quest to prevent chaos from rocking a lot of people's holiday season.
Shadow Council Book 4: Treachery Makes it Tense – The agent and the assassin have to team up if they want to survive.
Shadow Council is also available as a ~13 hr bundle.
The Collins Case – 2 FBI agents track down a kidnapped family. Kid friendly.
If fantasy's more your thing, go Redeemer Chronicles. The first, Awakening, is available as an audiobook.
Ashlynn's Dreams Shorts – a kid deals with her parents' divorce, bullies, and the wonder of discovery.
Try The Dark Side of Science – Genetically altered kids fight for the right to live.
Beyond Broken Pencils – Contemporary literary tale of a school shooting. Ian unleashes his inner demons on his classmates and teachers…
Scratched Off – FBI agent vs a serial killer. When Sam Kerman sets out to hunt a serial killer, he has no idea how personal the case will become.