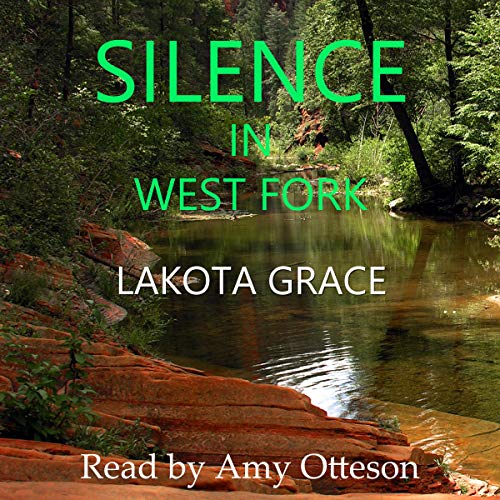 Narrated by Amy Otteson
Run Time: 8 hrs 41 minutes
Summary:
Shepherd's daughter, who goes by Thorn, is the prime suspect in her boss's murder. It's up to Peg to keep the troubled teen safe and find the real killer before the shady detective in charge pins the murder on her out of convenience.
Additional Comments:
You could experience these books in any order, but they are a tad more satisfying together.
The performance is decent. You can tell males from females, though not everybody has a distinct voice. Be aware of that if it's important to you.
The cast is mostly same as the other Pegasus Quincy books. This being the 5th book, you don't learn many new tidbits about the leading lady, but the lovable dog, Reckless, has slightly more page time.
These are relatively clean mysteries. You may find a curse word here and there, but nothing that would make me give a particular warning about. Same for violence. There's very close to none, which is a tad strange in a mystery/suspense book. Still, it works with the whole small-town vibe.
The twists and turns in the plot aren't Earth-shaking, but they keep things lively. They also give a sense of realism to the books. Sometimes, life throws curveballs and elk.
Thorn's kind of a brat, but she didn't annoy me as much as the side characters in the 4th book in this series. Ben kinda annoyed me this round, but I think he's designed that way. It's part of his charm.
Conclusion:
Peg Quincy won't ever go down as the world's smartest, fastest, or hottest detective. Still, she's honest-ish, hard-working, and a good lady to have on your side in a pinch. Check out all her earlier adventures too.
Audiobook Promotions:
33 of my 34 audible titles are listed on Audiobooks Unleashed.
Whether you're looking for mystery or suspense or fantasy, I've got a title for you.
Never Again (mystery, suspense) and Reshner's Royal Ranger (epic sci-fi) just made it there.
Spirit's Bane (Guardian Angel Files Book 1) – fantasy
Kindred Spirits (Guardian Angel Files Book 2) – fantasy
Violence in Vegas (Eagle Eyes Book 1) – not relisted yet; mystery
Rescue in Reno (Eagle Eyes Book 2)
Danger in Dallas (Eagle Eyes Book 3)
Devya's Children Series Links:
Ashlynn's Dreams Shorts – short stories featuring Jillian.
The Dark Side of Science – official prequel to Devya's Children; Genetically altered kids fight for the right to live.
Ashlynn's Dreams – Genetically altered Dream Shaper learns her gift.
Nadia's Tears – Jillian tries to awaken her sister, Nadia, from a coma.
Malia's Miracles – Jillian and her siblings try to save a friend's mother.
Varick's Quest – Jillian and Danielle get kidnapped. Nadia's also in trouble.
Check out my other titles available on Audiobooks Unleashed:
Beyond Broken Pencils – contemporary, literary
Shadow Council Combo (Books 1-4) – mystery; no more US codes
The Individual titles are available but not yet listed on an ad site
SC 1: Money Makes it Deadlier
SC 2: Revenge Makes it Sweeter
SC 3: Christmas Makes it Chaos
SC 4: Treachery Makes it Tense
Short stuff:
Innova – Christian Dystopia
The Golden City Captives – short fantasy
Fatal Interest – short mystery/thriller
Eagle Eyes – mystery thriller
Scratched Off – mystery, thriller; FBI agent vs serial killer, more intense than Shadow Council/Eagle Eyes
Awakening – Redeemer Chronicles Book 1, MG fantasy
The Holy War – Redeemer Chronicles Book 2, MG fantasy
Reclaim the Darklands – Redeemer Chronicles Book 3, MG fantasy
The Collins Case – Heartfelt Cases Book 1, Christian mystery
The Kiverson Case – Heartfelt Cases Book 2, Christian mystery
The Davidson Case – Heartfelt Cases Book 3, Christian mystery
Other titles:
5 Steps to Better Blurbs – for authors
5 Steps to Better Audiobooks – for authors and narrators
5 Steps to Surviving Chemistry – for chem students