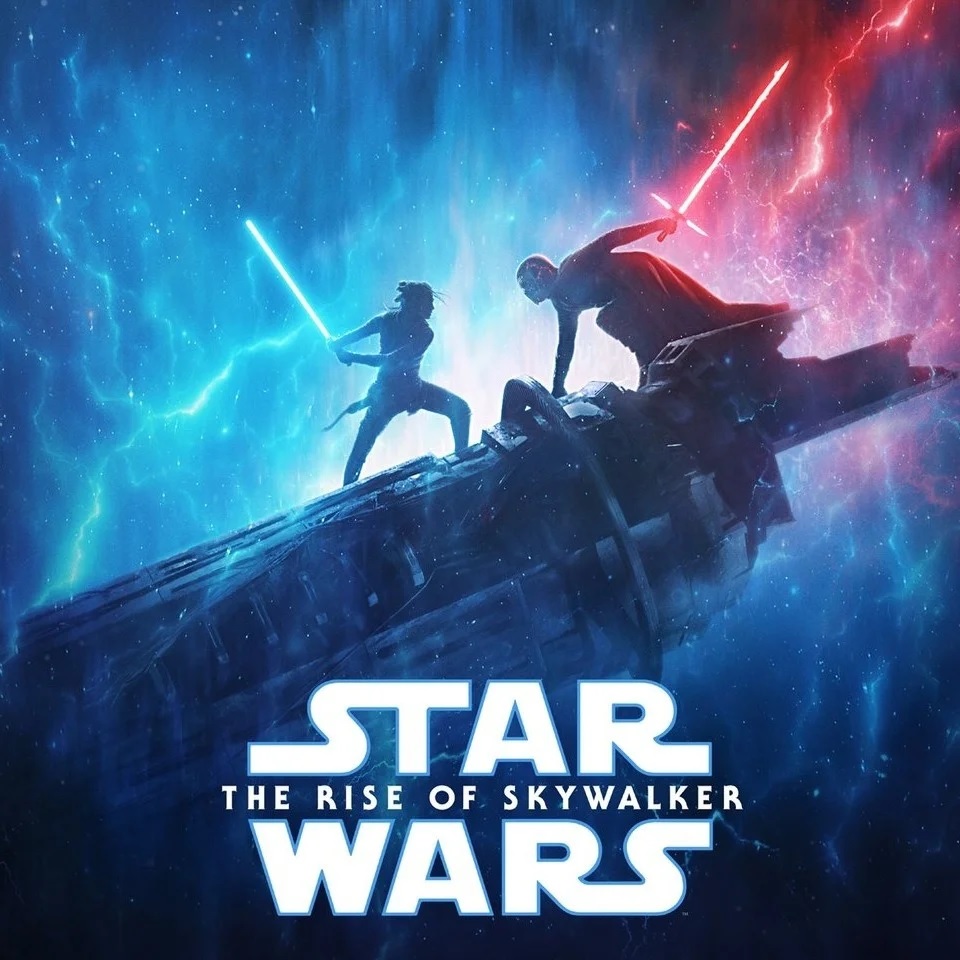 *Disclaimer:
The ratings given here are based upon my gut feelings now. They may differ slightly from what was given in a review written a few days after seeing the movie.
Introduction:
This year featured everything from my first official horror movie to the end of several eras of movies (Marvel and Star Wars). Oh, I'm sure they will release more titles, but they've at least ended their most ambitious story arcs. Both ended on decently strong notes.
Movies I saw in 2019 (and Off-the-Cuff Ratings and brief comments)
Welcome to Marwen (Seen on 1/1/19): 3.5/5 Stars – A unique experience. Shows a man's interesting way of healing from a hate crime.
Glass (1/17/19): 3.5/5 Stars – Strange. Violent. Not exactly uplifting, but Samuel L. Jackson is awesome.
The Upside (1/18/19): 3.5/5 Stars – Has some not-so-great lessons, but overall is an uplifting tale about living with paralysis.
Lego Movie 2 (2/7/19): 4/5 Stars – You have to appreciate the ridiculousness of these movies to appreciate them.
Alita: Battle Angel (2/15/19; 2/28/19): 4.5/5 Stars – Fun. Action-packed. Amusing as she gets used to life.
Cold Pursuit (2/19/19): 4/5 Stars – Dark. About what you'd expect from the trailers. Stars Liam Neeson.
How to Train Your Dragon 3: The Hidden World (2/21/19): 5/5 Stars – Lovely music. Nicely wraps up the story. Oh, they'll probably make another since it made money, but it could safely end here.
Fighting With My Family (3/5/19): 5/5 Stars – A surprisingly good tale of following one's dream. Tells the origin story of the wrestler named Paige.
Captain Marvel (3/7/19): 4.5/5 Stars – A fun comic book hero movie. She's definitely overpowered, but it's all good. There are decent fights and background.
Nancy Drew: The Hidden Staircase (3/15/19): 4/5 Stars – A good but generally forgettable Nancy Drew story. Stars Sophia Lillis
Captive State (3/19/19): 3.5/5 Stars – A rather dull, dark post-apocalyptic, scifi mix.
Unplanned (3/29/19): 5/5 Stars – A hard-hitting, behind-the-scenes of a woman who went from running an abortion clinic to being rather outspoken about the evils of the practice.
Shazam! (4/4/19): 4.5/5 Stars – Fun, surprisingly good comic book hero movie. A foster kid becomes a comic book hero and saves the world.
Hellboy 2 (4/11/19): 4/5 Stars – Surprisingly good, lighthearted, bloody comic-book movie.
Avengers: End Game (4/25/19;4/29/19): 4.5/5 Stars – An action-packed, satisfying part II movie. It wraps up a decade of Marvel movies. They confused some stuff with the timetravel line by the ending they chose for Captain America, but whatever.
Pokemon: Detective Pikachu (5/9/19): 4/5 Stars – Surprisingly good. I'm not a Pokemon fan. I was a little too old when it had its hay-day. I'm also not a Ryan Reynolds fan. He usually picks ridiculous characters. At least Pikachu's adorable.
Godzilla: King of Monsters (5/22/19): 4/5 Stars – The fights were great. Not exactly going to make my top 100 list, but it was decent.
Aladdin (Disney reboot with people; 5/29/19): 3.5/5 Stars – It won't ever hold a candle to the animated classic, but it's all right. Disney essentially takes its own story and smacks it with Bollywood style.
Dark Phoenix (6/6/19): 4/5 Stars – Standard hero going to the dark side story.
Secret Life of Pets 2 (6/11/19; 6/25/19): 4.5/5 Stars – It was cute. I think my favorite minor character was Cotton, the Sheep. It goes up half a star just because of that part with Gigit becoming a cat and riding a Roomba.
Men in Black 4 (6/14/19; 6/21/19) – 4.5/5 Stars – Fun return to a classic universe. It's a decent reboot.
Shaft (6/17/19): 3.5/5 Stars – Action-packed.
Spider-Man: Far From Home (7/2/19;7/17/19): 4.5/5 Stars – Peter Parker struggles with the mantle of being a hero in the post-End Game world.
Stuber (7/11/19): 3.5/5 Stars – Silly story of a cop and an uber driver going on a grand cop caper.
The Lion King (7/18/19): 4/5 Stars – Another of Disney's bid to cash in on its own classic tale by switching animation over to CGI. It was visually beautiful, but not enough changed to make it awesome in its own right.  
Fast and Furious: Hobbs and Shaw (8/6/19): 4.5/5 Stars – Nice action thriller. End of the world coming if they don't stop it. Dangerous tech needs to stay out of the bad guys hands.
The Matrix (20th anniversary) (9/3/19): 4/5 Stars – I hadn't seen the movie in a very long time. It was nice to revisit.
Angel Has Fallen (9/6/19): 4/5 Stars – A secret service agent is framed for trying to kill the president. He has to do his job while running from killers and cops.
IT Chapter Two (9/11/19): 3.5/5 Stars – Well acted, but disturbing horror story. I have serious reservations about the messages this movie sent.
Rambo: Last Blood (9/20/19): 3.5/5 Stars – Bloody. End fight was awesome. Rest was kind of just an excuse to get there.
Joker (10/8/19): 3.5/5 Stars – Well-acted, but highly disturbing take on the Joker's origin story.
Gemini Man (10/16/19): 4/5 Stars – Will Smith gets a CGI facelift to fight himself for 2 hrs.
Zombieland 2 (10/18/19): 4/5 Stars – A faithful sequel to the original Zombieland. Ridiculous with all its rules. Not a deep thinker.
Maleficent: Mistress of Evil (10/21/19): 4/5 Stars – A largely unnecessary sequel, but a decent movie.
Black and Blue (10/25/19): 4/5 Stars – A rookie cop sees something she shouldn't, gets it on video, and now both cops and drug runners are after her.
Terminator: Dark Fate (11/1/19): 4/5 Stars – I don't know enough about the franchise to know how this rewrites things. As a standalone movie, it's okay. Action scenes are great.
Charlie's Angels (11/15/19): 4/5 Stars – Standard Girl-Power action thriller.
Frozen 2 (11/21/19): 5/5 Stars – Fantastic part 2 of the Frozen tale.
Knives Out (12/10/19): 4/5 Stars – A great whodunnit that would be even better if I gave 1 crap about the characters.
Jumanji: The Next Level (12/13/19): 5/5 Stars – Excellent sequel. It hits all the right ridiculous notes while still weaving in a feel-good story.
Star Wars Ep IX: The Rise of Skywalker (12/20/19): 4.5/5 Stars – A satisfying conclusion to the long Skywalker Saga. I have some reservations about their choices, but it's still a fun, entertaining movie.
Conclusion:
I went to the movie theaters 46 times in 2019. Thank goodness for A-List. I'll break the titles down into categories in a second post tomorrow. The end of the year was pretty strong. Haven't really looked at what's coming in 2020, but maybe I'll also prep a list of stuff I want to see. Overall, it's been a great year for movies.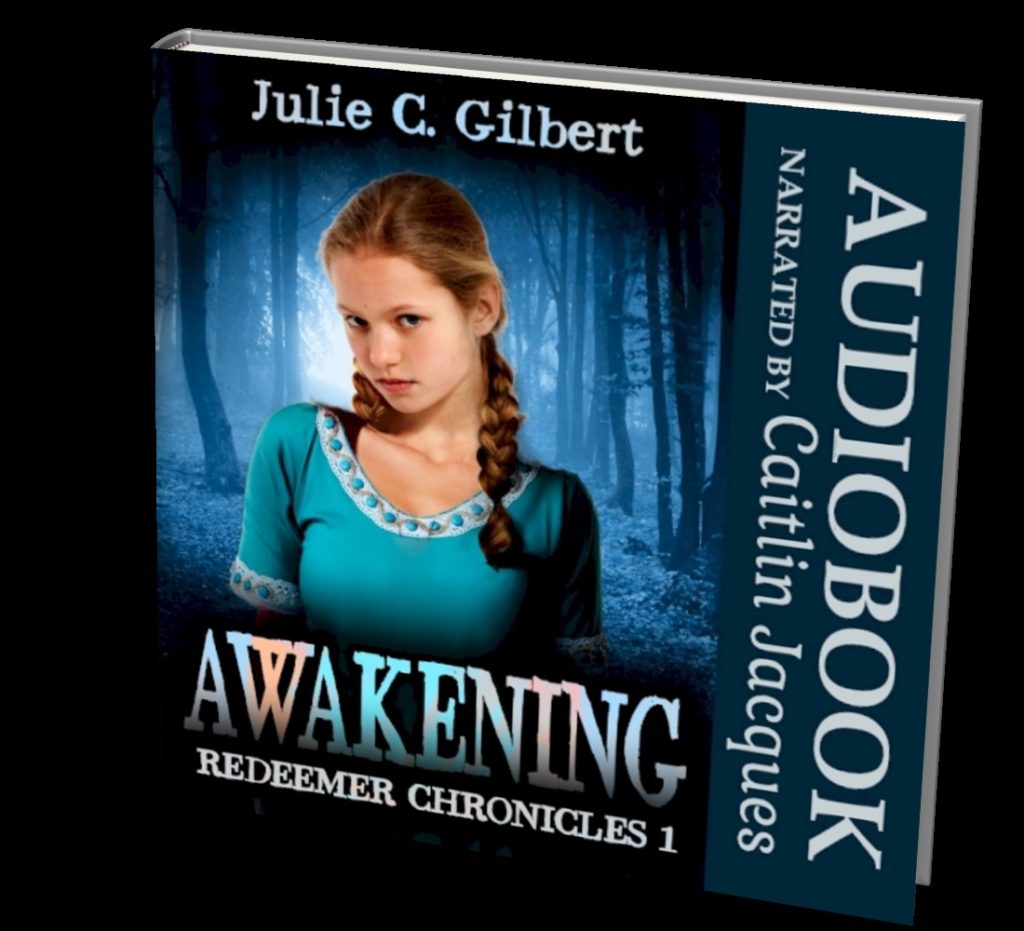 Associate links to follow…
Note: I'm starting to use a few ad sites for audiobooks, so codes are disappearing quickly.
Available Audiobooks: I have free codes for almost everything. That will change very soon.
New Release: The Shadow Council Series 1: Money Makes it Deadlier – An FBI agent gets caught up in a robbery gone wrong.
Shadow Council Book 2: Revenge Makes it Sweeter – A midnight summons calls FBI Special Agent Megan Luchek into a fight for a young girl's life.
Shadow Council Book 3: Christmas Makes it Chaos – The FBI agent gets a strange ally in the quest to prevent chaos from rocking a lot of people's holiday season.
Shadow Council Book 4: Treachery Makes it Tense – The agent and the assassin have to team up if they want to survive.
Shadow Council is also available as a ~13 hr bundle.
The Collins Case – 2 FBI agents track down a kidnapped family. Kid friendly.
If fantasy's more your thing, go Redeemer Chronicles. The first, Awakening, is available as an audiobook.
Ashlynn's Dreams Shorts – a kid deals with her parents' divorce, bullies, and the wonder of discovery.
Try The Dark Side of Science – Genetically altered kids fight for the right to live.
Beyond Broken Pencils – Contemporary literary tale of a school shooting. Ian unleashes his inner demons on his classmates and teachers…
Scratched Off – FBI agent vs a serial killer. When Sam Kerman sets out to hunt a serial killer, he has no idea how personal the case will become.