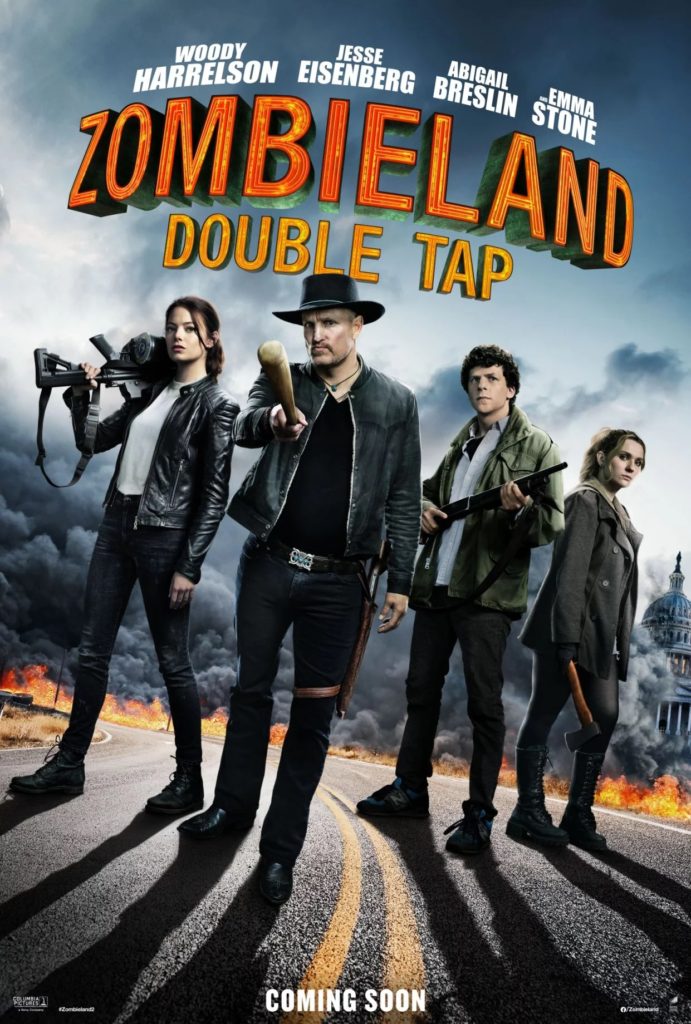 Starring: Woody Harelson, Jesse Eisenberg, Abigail Breslin, Emma Stone, and Zoey Deutch
Summary:
The sequel to an absolutely ridiculous movie (Zombieland). Our heroes have started categorizing the zombies into Homers (stupid ones), Hawkings (smart ones), and ninjas (athletic ones). Their happy little family is disrupted by the ladies running away. The world's still a mess, but there's hope out there somewhere. They're not really sure where they want to go, but everybody's seeking something.
Additional Comments:
This might be the one movie (besides the first) where breaking the 4th wall doesn't really bother me.
The displays of the rules at various pts was amusing.
Side characters 3.5/5: I didn't like Avan Jogia's character, Berkley. On the other hand, Luke Wilson's character and Thomas Middleditch's character, Flagstaff, were hilarious. The makers specifically did everything they could to make the two carbon copies of Tallahassee and Columbus. Madison's voice was extremely annoying by design.
For being a zombie movie, it had a decent (if stereotypical) message of finding one's true home.
This must have been a fun movie to be an extra for. The makeup probably took forever. Lots of CGI effects. The action scenes are amusing.
Content warnings: language and innuendo of course.
Conclusion:
If you enjoyed the first, you'll likely be satisfied with the second. If you never saw the first but just like watching zombies get killed in awesome ways, you may still enjoy it. Seeing it on a big screen may help you appreciate the special effects more.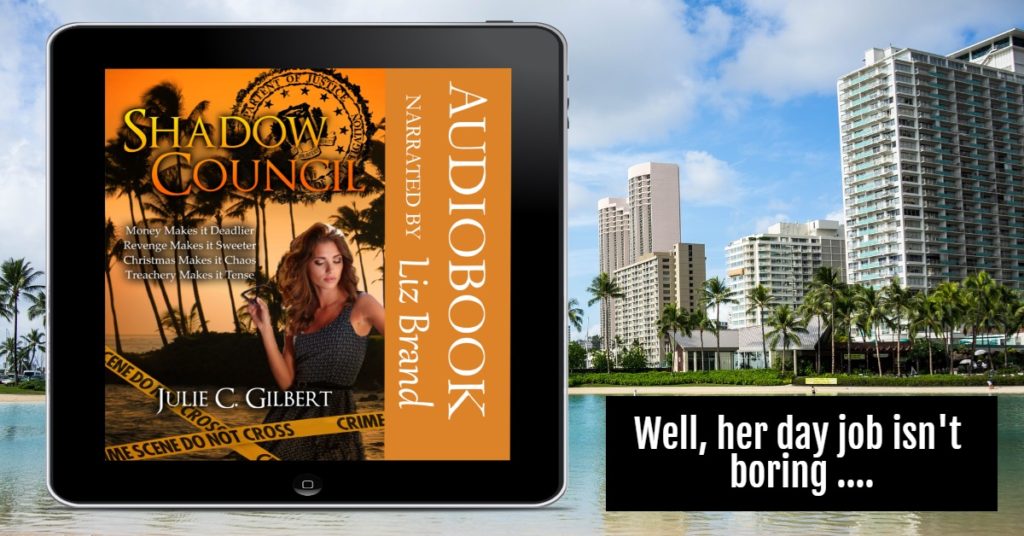 Associate links to follow…
Available Audiobooks: I have free codes for almost everything.
New Release: The Shadow Council Series 1: Money Makes it Deadlier – An FBI agent gets caught up in a robbery gone wrong.
Shadow Council Book 2: Revenge Makes it Sweeter – A midnight summons calls FBI Special Agent Megan Luchek into a fight for a young girl's life.
Shadow Council Book 3: Christmas Makes it Chaos – The FBI agent gets a strange ally in the quest to prevent chaos from rocking a lot of people's holiday season.
Shadow Council Book 4: Treachery Makes it Tense – The agent and the assassin have to team up if they want to survive.
Shadow Council is also available as a ~13 hr bundle.
The Collins Case – 2 FBI agents track down a kidnapped family. Kid friendly.
If fantasy's more your thing, go Redeemer Chronicles. The first, Awakening, is available as an audiobook.
Ashlynn's Dreams Shorts – a kid deals with her parents' divorce, bullies, and the wonder of discovery.
Try The Dark Side of Science – Genetically altered kids fight for the right to live.
Beyond Broken Pencils – Contemporary literary tale of a school shooting. Ian unleashes his inner demons on his classmates and teachers…
Scratched Off – FBI agent vs a serial killer. When Sam Kerman sets out to hunt a serial killer, he has no idea how personal the case will become.