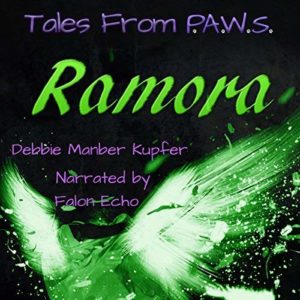 Narrated by Falon Echo
Summary:
A dark little backstory for one of the characters. Ramora's faced with a difficult choice. Her parents have arranged for her to marry a merchant who's much older and basically wants a servant. On the other hand, a shady little fairy offers her a way out for a price.
Additional Comments:
I don't know enough about the P.A.W.S. series to get the full impact of this story. Pretty sure I've only read one of the books.
That said, I like the concept of backstories that flesh out the origins of each character.
Without spoiling much, one does come to sympathize with the title character. She didn't seem to have many good options.
Conclusion:
If you're looking for more P.A.W.S., this is a good addition to the collection.
Associate links to follow…
(If you click through and buy something, there's the chance I'll earn like $0.04 … not kidding, that's basically it.)
Amazon Prime
The Collins Case – 2 FBI agents track down a kidnapped family. Kid friendly.
If fantasy's more your thing, go Redeemer Chronicles. The first, Awakening, is available as an audiobook.
Ashlynn's Dreams Shorts – a kid deals with her parents' divorce, bullies, and the wonder of discovery.
Try The Dark Side of Science – Genetically altered kids fight for the right to live.

OR