Introduction:
I didn't do as well as I usually do keeping all the movie stubs this year, but I'll look at a list of 2017 movies and let you know what I got to see. These mini-reviews are as spoiler-free as I can get them, but no absolute promises something won't slip by.
Rogue One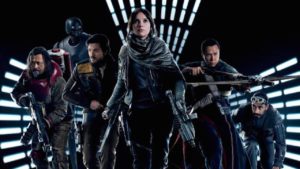 Dates Seen: 1/2/17, 1/3/17, 1/4/17, 1/10/17 (and another 4 times in 2016)
Rating: 5/5 stars
Comments: Okay, so anybody looking at those dates would see that I really enjoyed Rogue One. Hadn't planned to see it 3 consecutive days, but I remember the one on the 2nd was because I wanted it to be the first movie I saw in 2017, the Tuesday one happened because the theater had $5 tickets on Tuesday, and the Wednesday one happened because I had AMC credit and wanted to see what the hype was about the Dolby digital sound.
Rogue One: A Star Wars Story satisfied most of the fan base. It brought to light the grittier side of the Rebellion against the evil Empire. War is messy. I also think it did a nice job with fleshing out some of the political maneuvering going on as moffs tried to please the emperor. The rather large cast of new characters integrated well with the old favorites.
Lego Batman
Date Seen: 2/20/17
Rating: 4/5 stars
Comments: A decent Lego movie that didn't hesitate to poke fun at the long and varied history of Batman movies. Surprisingly, it also showed some character growth for our dark knight. I did end up seeing it again as a dvd, but it's not the sort of movie I could take on loop.
Logan

Date Seen: 4/10/17
Rating: 4/5 stars
Comments: I had some time to kill in New York City, so I caught this movie I'd intended to see but hadn't gotten to before. It's enjoyable. There's decent action. I liked the new kid and her story. They integrated the program thing well. I'm sort of a sucker for this type of secret government experiments scifi.
Born in China
Date Seen: 4/22/17
Rating: 3.5/5 stars
Comments: Beautiful music. Nice for a nature oriented documentary. Not sure it's one that needs to be seen on a big screen, but it's worth watching.
Guardians of the Galaxy Vol 2

Date Seen: 5/6/17
Rating: 4/5 stars
Comments: One of those rare sequels that comes off just as enjoyable as the first. The first may still be slightly better, but this one had all the same hallmarks: snarky humor, cool fights, weird scifi.
Pirates of the Caribbean: Dead Men Tell No Tales
Date Seen: 5/27/17
Rating: 4/5 stars
Comments: A worthy successor to the Pirates saga. Like any 4th or 5th (this is the 5th right?) movie, it's not quite as good as the first. The first movie was downright awesome, but the sequels have always fallen short of it. This particular one takes place a long time after the first few, so it's sort of a reboot of the series. Disney's trying to breathe new life into the franchise, and they mostly succeed.
Wonder Woman: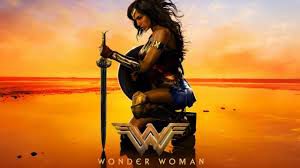 Dates Seen: June-ish 2017 (pretty sure I saw this one twice)
Rating: 4.5/5 stars
Comments: I thoroughly enjoyed this movie. It's one I'd consider adding to a personal dvd/bluray collection. I haven't yet, but maybe someday I'll remember that at an opportune time. The movie has quite a bit of setup, but I enjoyed all that because I'm not familiar with the Wonder Woman lore. They even managed to throw in some character development, some humor, and a heck of a lot of action.
Spider-Man Homecoming: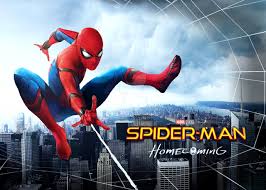 Date Seen: June-ish 2017
Rating: 4/5 stars
Comments: Think I missed one of the reboot series for Spiderman. I don't think I saw the ones with Andrew Garfield in the red tights. Anyway, this reboot works. I pity the poor props person who had to rebuild the Death Star they had to drop in the movie. The movie focused on Peter Parker trying to muddle his way through high school and being a superhero. Mr. Stark treats him like a kid, which has him terribly frustrated.
Dunkirk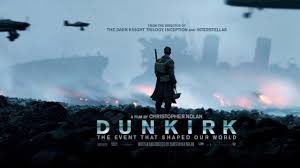 Date Seen: July-ish 2017
Rating: 4/5 stars
Comments: This is definitely a movie enhanced by seeing on a big screen. There are very few lines of dialogue throughout this whole movie. It does a decent job showing the struggle to survive, and the desperation of the moment. War is messy.
Star Wars: The Last Jedi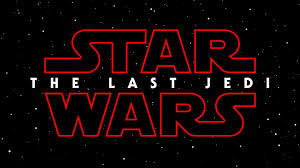 Dates Seen: 12/15/17, 12/17/17, 12/28/17
Rating: 4.5/5 stars
Comments: As the middle of a trilogy, it's probably going to have the least closure of the new Star Wars movies. When people asked how many times I will see it, I've been answering that it's likely to fall in between Rogue One (8) and The Force Awakens (14). The Last Jedi will likely stay in theaters longer than Rogue One, but I doubt I'll be inclined to see this one 14 times in theaters.
I'll definitely buy the dvd and watch it a few more times, but it doesn't have quite as much closure as I like in stories. Note, this is the same reason Empire was never my favorite. That shocks a lot of hard core Star Wars fans. The porgs are useless but amazingly cute. The story development is intriguing. It's definitely a Disneyfied version of Star Wars, but it's still very good.
Conclusion:
I feel like the year's movie selection held a good number of gems. Did you see any of these? What did you think?