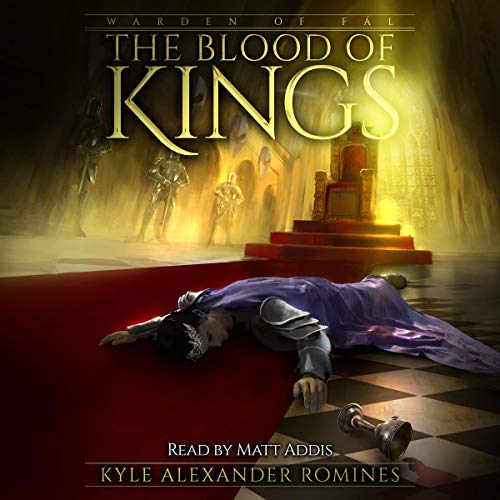 Series: Warden of Fal, Book 2
Narrator: Matt Addis
*Will attempt to keep this spoiler free
Summary:
Solid second entry in the Warden of Fal series. Esben Berengar is summoned to Munster in time to get caught up in a murder mystery. (Yup, had to look that up to spell it right. Not sure his first name is in the book more than once.)
Additional Comments:
It would certainly help if you met the character in book one, but I suppose it can be read as a standalone title.
Berengar fully embraces his flaws, but there's also genuine character development in this book, which is neat to see.
Characters 4.5/5: Morwen's a nice addition to the cast. Sometimes, the cast of epic fantasies get too big too quickly, but despite there being a LOT of characters, the warden's definitely the central character. The "little wolf" defends Berengar fiercely.
Fight scenes showed up sporadically, but it felt way less random this round. The author's not afraid of describing some gore, but either I'm desensitized at this point (a possibility) or he got a tad more tactful with the battle scenes. The author refrained from throwing around actual magic phrases for most of the book.
Plot 4.5/5: The murder mystery focuses the plot in a definite direction. I feel that's an improvement over the first story where Berengar kind of wandered about getting into scraps.
Narration provided by Matt Addis works out well again.
Conclusion:
I suggest starting with book 1. Part of the strength of this story lies in having a compelling hero figure who's not afraid to do dirty work. If epic fantasy's your thing and you can stomach a pretty high dose of violence, check out this series.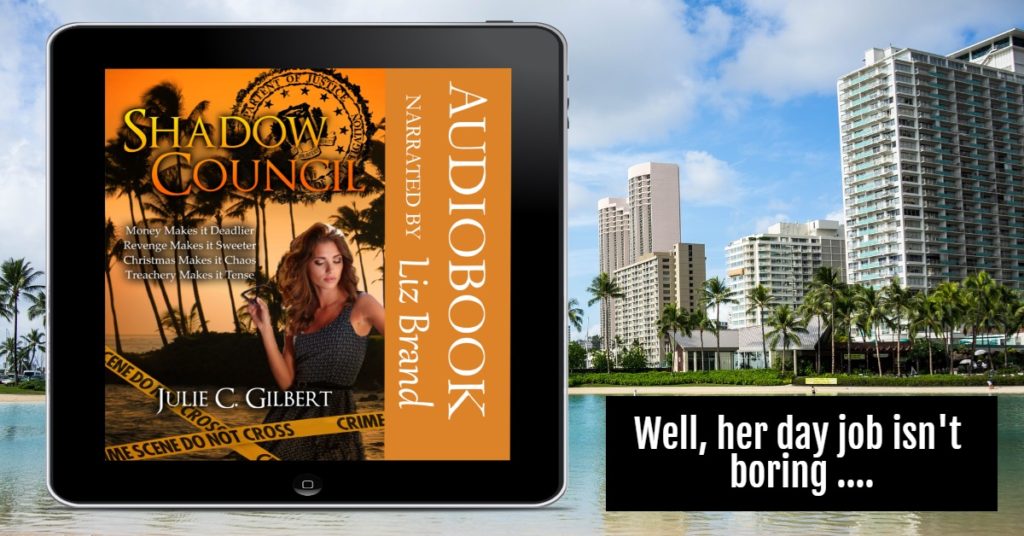 Associate links to follow…
Available Audiobooks: I have free codes for almost everything.
New Release: The Shadow Council Series 1: Money Makes it Deadlier – An FBI agent gets caught up in a robbery gone wrong.
Shadow Council Book 2: Revenge Makes it Sweeter – A midnight summons calls FBI Special Agent Megan Luchek into a fight for a young girl's life.
Shadow Council Book 3: Christmas Makes it Chaos – The FBI agent gets a strange ally in the quest to prevent chaos from rocking a lot of people's holiday season.
Shadow Council Book 4: Treachery Makes it Tense – The agent and the assassin have to team up if they want to survive.
Shadow Council is also available as a ~13 hr bundle.
The Collins Case – 2 FBI agents track down a kidnapped family. Kid friendly.
If fantasy's more your thing, go Redeemer Chronicles. The first, Awakening, is available as an audiobook.
Ashlynn's Dreams Shorts – a kid deals with her parents' divorce, bullies, and the wonder of discovery.
Try The Dark Side of Science – Genetically altered kids fight for the right to live.
Beyond Broken Pencils – Contemporary literary tale of a school shooting. Ian unleashes his inner demons on his classmates and teachers…
Scratched Off – FBI agent vs a serial killer. When Sam Kerman sets out to hunt a serial killer, he has no idea how personal the case will become.