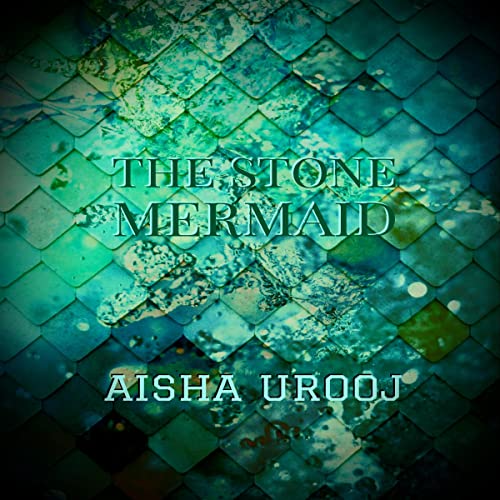 Narrated by E. Dante Chandler
Run Time: 8 hrs and 4 mins
Genre: Fantasy Romance
Summary:
Victor love Ariana, but she loves a human. The Sea Witch's son tries to protect his friend, but she's smitten.
Additional Comments:
The initial setup to the world (~1/4-1/3 of the books) was interesting. The middle lagged a lot in terms of pacing, but the last bit had more action.
Main characters 3/5 stars: Victor's an intriguing character. Ariana mostly came across as a lovestruck fool. (She got better at the end, but only after several twists.) Ivan was useless and annoying.
Parts of the story remind me of Wicked (the excellent play, not the awful book) – conceptually when good intentions are taken the wrong way.
Side characters: I liked Ivan's brother and future sister-in-law? (the other princess)
Plot 3.5/5 stars: There's a lot happening. Most of the middle plodded on in an annoying fashion until one excellent, satisfying plot point. After that, things got much better quickly. Before this satisfying moment I spent about an hour fervently hoping something like this would happen.
Writing style 3/5 stars: The writing seemed passive in many sections. (This happened. Then this happened. Then this happened.) Then, there would be sections with deep descriptions.
4/5 I played the audiobook fast. The performance repeated a few lines here and there, but overall hit most of the right emotional beats.
5/5 High marks for imagination. It's an interesting take and expansion on The Little Mermaid tale.
Conclusion:
If you enjoy rewritten fairy tales, this is a solid choice to check out.
If you want to get 5 clean audio promos a month. Sign up here.
Have You Tried Kindle Vella Yet?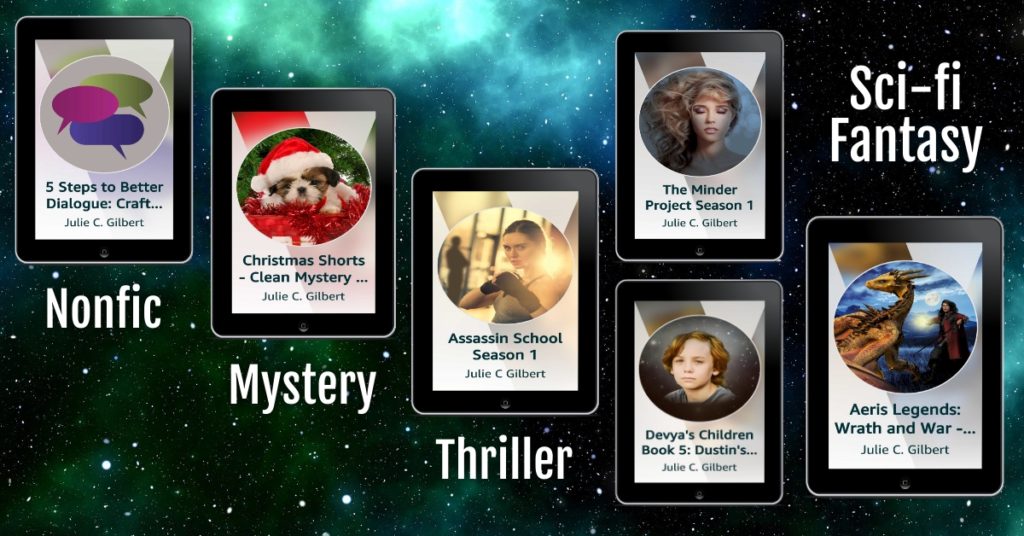 5 Steps to Better Dialogue – (nonfiction, writing skills; Complete) I feel like nonfiction titles should come with spoiler tags. This is a book for writers seeking to learn more about the creation of realistic characters and dialogue.
Christmas Shorts – (Mystery, thriller, Christian, suspense; Ongoing; story 1 is complete) Only one story right now, but will be a collection of short stories with characters from across my series. Typically, FBI agents with personal drama. Might feature an abundance of cute puppies.
Assassin School Season 1 – (thriller, YA; Complete) Teen spies try to survive the rigorous training and other drama as powerful people battle to control the Ghost children.
The Minder Project Season 1 – (scifi, genetic engineering, superpowers; shares characters with Dustin's Decision, Updated Wednesdays) The government gave her genetic Gifts. Now, it wants what it paid for from the program.
Dustin's Decision Devya's Children Book 5 – (YA scifi, shares characters with The Minder Project; Complete) Genetically altered teens struggle to navigate the murky world and control their Gifts.
Aeris Legends – Wrath and War (LitRPG, gaming, fantasy) This takes a box-of-chocolate approach to providing lore entries (creatures, quest descriptions, game mechanics) and short stories for a fantasy world.
Trials, Tribulations, and Trust Issues (Superheros, superpowers) A young woman who can access almost any superpower gets manipulated into testing them for the government.