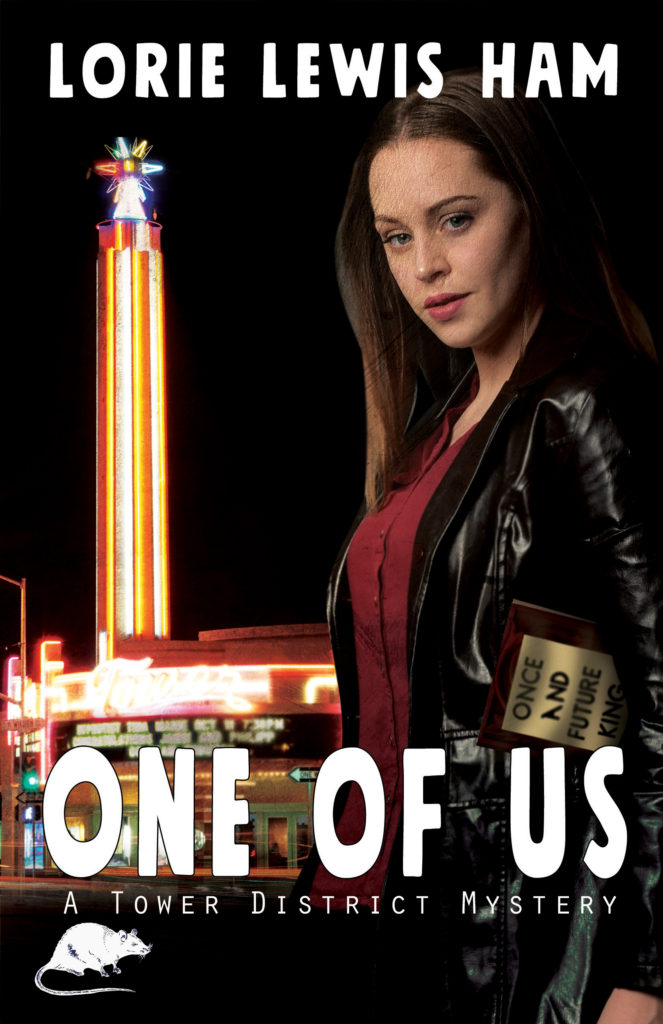 Hi Lorie, thanks for taking the time to speak with me. What would you like to tell us about yourself?
My name is Lorie Lewis Ham. I live in Reedley, California and have 2 grown children, Joseph and Jayce. I have 5 cats, 4 dogs, a pet rat and a bunny. All  but one are rescues.
Me: That's quite the collection of people and critters.
I have been writing most of my life. I had my first poem and song published when I was 13 and have had many poems, stories and articles published through the years. I also worked off and on for a local newspaper.
I published my first book in 2000 with a small indie publisher, and went on to publish 4 books with them. The series featured a gospel singing amateur sleuth (I spent several years traveling and singing gospel music).
12 years ago I began publishing an online magazine called Kings River Life that features mystery book/TV reviews, animal rescue and theatre articles. I also started a mystery podcast 3 years ago called Mysteryrat's Maze.
In 2021 I finally published a mystery novel again. It is a new series set in the local arts district here in Fresno. It is called "One of Us."
What do you do for fun?
Read. Watch mystery and fantasy TV and anime (a lot of that I watch with my 2 grown children, Joe and Jayce).
Who or what inspires you the most?
I have always been driven to write, it is a part of me. However, "Murder She Wrote" was probably my biggest inspiration to write mysteries.
Tell us about the book you are highlighting today.
At 35, children's book author Roxi Carlucci finds herself starting over again after her publisher drops her book series. With no income, she has to pack up her life on the California Coast, along with her pet rat Merlin, and move in with her cousin, P.I. Stephen Carlucci, who lives in Fresno, CA. The one redeeming factor is that Stephen lives in the Tower District—the cultural oasis of Fresno.
Stephen talks Roxi into helping out with a community theatre production, which is also a fundraiser for a local animal rescue. Then someone is murdered during a rehearsal in the locked theatre, and now she and Stephen are hired to find the killer. Can they stop the killer before they strike again? The killer has to be one of Roxi's new acquaintances since the theatre was locked at the time of the murder, but no one seems to have a motive. How can they solve a murder without a motive? Could the local gossip website hold any clues?
Are there any deep themes or messages in the book the readers should be aware of?
Mental illness is mentioned in the book—one of the characters has bipolar disorder, and the main character's brother committed suicide in the past.
Animal rescue definitely plays a part in the story.
What gave you the idea for this book?
The book is set in a real life place that is my favorite place here in the Fresno, CA area where I live—The Tower District. It is the arts district of our area. I started out with a main character that was a spin off from the last book in my old series and I decided I wanted to put her there. The story involves theatre and the rest of it just came together when I sat down and started writing it.
How long did the book take to write?
Because I was busy with Kings River Life and the podcast, it took quite awhile. I worked on it off and on for about 6 years.
Who designed the cover?
A fellow mystery writer Jeri Westerson.
What can you tell us about your other books?
My other books as I said featured a gospel singing amateur sleuth and were set in a fictional version of my hometown Reedley, CA. Most of those are not out of print except the final book, "Final Note" that I published on my own.
Do you write in other genres?
I write non-fiction articles but otherwise no.
What other writers/people do you consider inspirational? If they're authors, what about their work captures your interest?
Agatha Christie and Sir Arthur Conan Doyle. I love how well they craft a puzzle and I am a huge Sherlock Holmes and Poirot fan.
What got you into writing?
I started making up short stories about my stuffed animals as soon as I could write sentences.
What is your writing process?
I am very much a pantser.
When do you consider a work complete?
When the story is done, all of the clues work, and it has been thoroughly edited. I also used beta readers to pick up on things I may miss.
Random Ques:
What are you non-writing hobbies or interests?
Answer: Anime, manga, and my pets (dogs, cats, and a pet rat)
If you could have dinner with anybody (alive or dead) who would it be and why?
Answer: Sir Arthur Conan Doyle. Because I would love to know more about how he created Sherlock Holmes and about his life as a writer.
What's your "new" as in most recent favorite movie?
Answer: Either Dear Evan Hansen, or the latest Spiderman movie.
Do you have a website?
Yes. https://www.mysteryrat.com/
Where else can we find you?
Twitter @mysteryrat https://twitter.com/mysteryrat
Instagram @krlmagazine (I use that one for all of my creative projects including my books.) https://www.instagram.com/krlmagazine/
Facebook https://www.facebook.com/groups/krlmysterygroup I also use this one for all of my creative projects.
If you want to get 5 clean audio promos a month. Sign up here.
Have You Tried Kindle Vella Yet?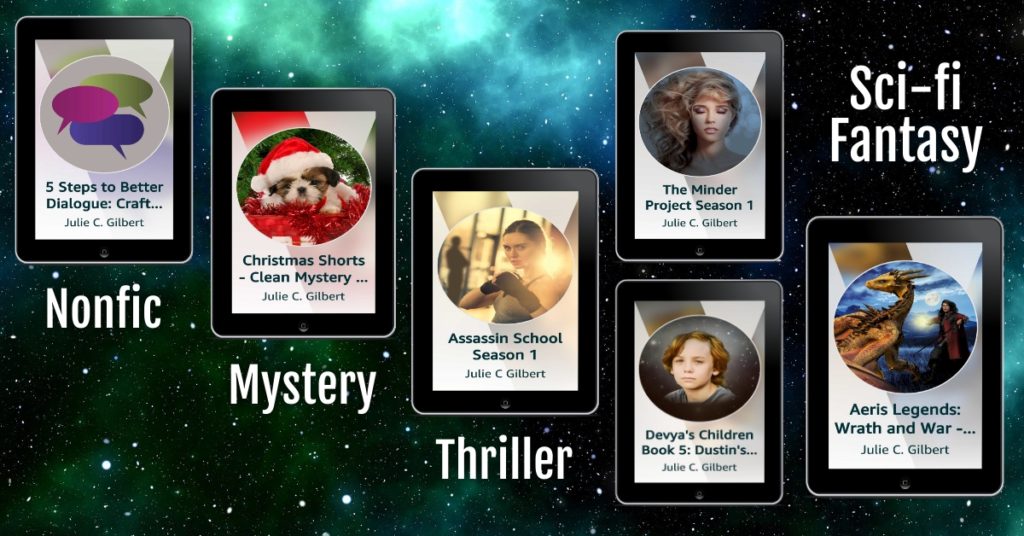 5 Steps to Better Dialogue – (nonfiction, writing skills; Complete) I feel like nonfiction titles should come with spoiler tags. This is a book for writers seeking to learn more about the creation of realistic characters and dialogue.
Christmas Shorts – (Mystery, thriller, Christian, suspense; Ongoing; story 1 is complete) Only one story right now, but will be a collection of short stories with characters from across my series. Typically, FBI agents with personal drama. Might feature an abundance of cute puppies.
Assassin School Season 1 – (thriller, YA; Complete) Teen spies try to survive the rigorous training and other drama as powerful people battle to control the Ghost children.
The Minder Project Season 1 – (scifi, genetic engineering, superpowers; shares characters with Dustin's Decision, Updated Wednesdays) The government gave her genetic Gifts. Now, it wants what it paid for from the program.
Dustin's Decision Devya's Children Book 5 – (YA scifi, shares characters with The Minder Project; Complete) Genetically altered teens struggle to navigate the murky world and control their Gifts.
Aeris Legends – Wrath and War (LitRPG, gaming, fantasy) This takes a box-of-chocolate approach to providing lore entries (creatures, quest descriptions, game mechanics) and short stories for a fantasy world.