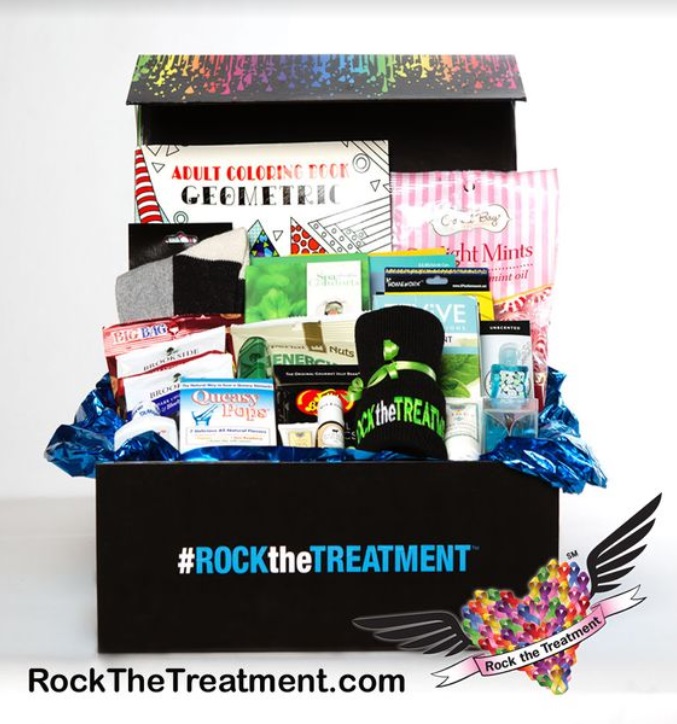 Introduction:
I found this company by accident searching up some questions about cancer. Happened to have some friends in the situation now, so I got curious. Each basket order comes with some nice, personalized follow-up. Today, I'm happy to have Stacy Berk join us representing the company.
Who are you and how did you get connected to the company?
Stacy: I am the founder of Rock the Treatment. It was started in 2015.
Do you have a personal connection to the cancer fight?
Stacy: I have several family members and friends that are cancer survivors.
Can you give us the short version of how Rock the Treatment got started?
Stacy: I was at a friend's house helping after a double mastectomy, when she received an edible bouquet delivery. She immediately got sad instead of happy, and I questioned her as to why being that fruit was nutritious. She explained, due to the chemo the smell made her nauseous. Additionally, her mouth was sore (another side effect of chemo) so the acid in the fruit hurt her mouth. I realized, that I had inadvertently been guilty of sending loved ones gifts I thought were helpful, but actually had the opposite effect.
Me: That's a powerful revelation. Glad you didn't stop right there. It's cool you did something to offer a solution.
Do you find the work uplifting or emotionally taxing?
Stacy: It took me a very long time to come to terms with the fact that every time we received an order it meant that another person was ill. The thing that flipped our thinking are the many emails from people that have ordered our gifts for their family or friend and are so grateful to have something that will bring them some comfort. We all feel so helpless, so if their gift helps in any way, it feels amazing.
What's the best piece of advice given to you?
Stacy: Always do what is right, not what is easy.
If you could accomplish one thing, what would it be?
Stacy: Eradicate Cancer.
What's the most important thing somebody about to fight cancer needs to hear?
Stacy: For many people it is difficult to allow others to help. They do not have to do everything on their own. Allow others to help you.
Where can we find out more about Rock the Treatment?
rockthetreatment.com
FaceBook
Twitter
Pinterest
Conclusion:
Thanks for joining me today. Hopefully, you've learned a little about this awesome company. If you have a friend or family member struggling with cancer and want to do something nice, this is a great place to start. Prayer is powerful, but if you want to do tangible too, I believe they have gift boxes for several types of budgets.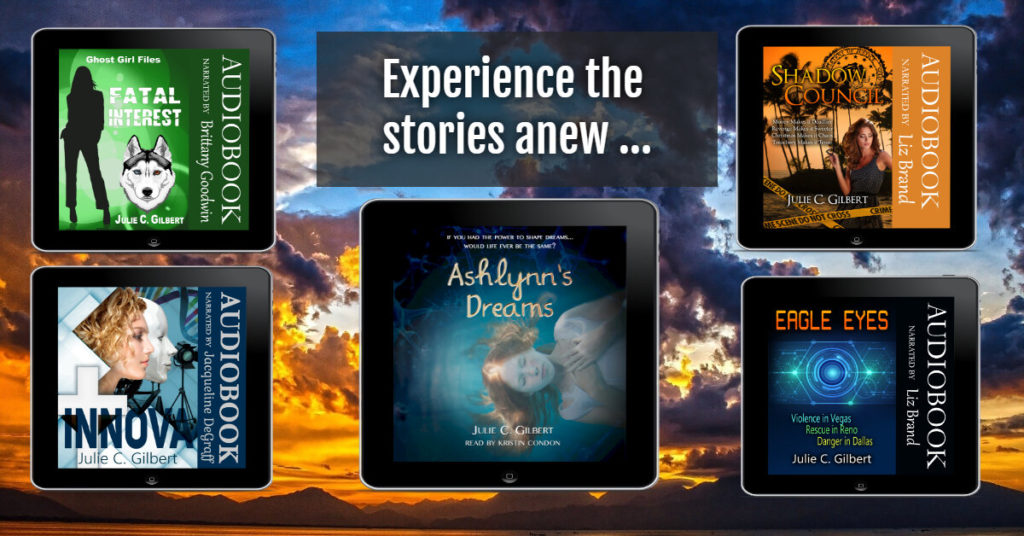 Audiobook Promotions:
33 of my 34 audible titles are listed on Audiobooks Unleashed.
Whether you're looking for mystery or suspense or fantasy, I've got a title for you. Never Again (mystery, suspense) and Reshner's Royal Ranger (epic sci-fi) just made it there.
Note: Filter by US if you're looking for those codes as many titles are out.
Ones I think may still have US codes: Reshner's Royal Ranger, Never Again, Innova, The Golden City Captives, The Holy War, Reclaim the Darklands, Eagle Eyes, Treachery Makes it Tense, Ashlynn's Dreams Shorts, The Dark Side of Science, Ashlynn's Dreams, Nadia's Tears, Malia's Miracles, and Varick's Quest
Devya's Children Series Links:
Ashlynn's Dreams Shorts – short stories featuring Jillian.
The Dark Side of Science – official prequel to Devya's Children; Genetically altered kids fight for the right to live.
Ashlynn's Dreams – Genetically altered Dream Shaper learns her gift.
Nadia's Tears – Jillian tries to awaken her sister, Nadia, from a coma.
Malia's Miracles – Jillian and her siblings try to save a friend's mother.
Varick's Quest – Jillian and Danielle get kidnapped. Nadia's also in trouble.