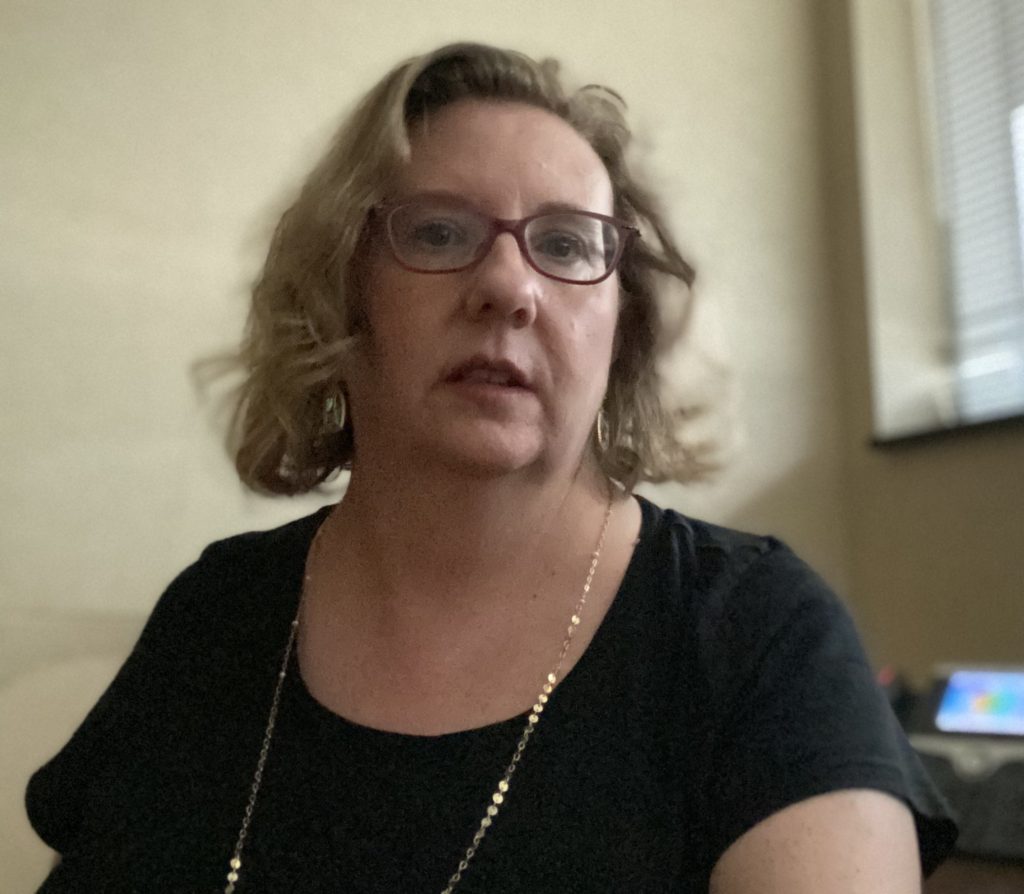 Hi Margaret. Do you prefer Meg?
I am a working mother of two wonderful boys, well, young men now. I have been an Admin. Assistant for twenty years and a happily married wife for thirty-one years.
I came to writing late, starting in my forties. I wrote an entire book longhand, spanning three journals, then deciding I wanted to share it, I had to type the whole thing out! Not a process I would recommend!
Me: Yeah, that sounds like a rough process.
After that, I joined a writing group, started a blog with two other female authors, self-published a couple of books, started my own blog, and started a podcast then a YouTube channel.
What do you do for fun?
I love to needlepoint or knit, and of course, I love to read. I am also a big fan of trolling around used book stores, looking for my next spectacular find!
Who or what inspires you the most?
I have a few personal favorite authors, such as Mary Roberts Rinehart, Mary Stewart, and Emilie Loring, but it is really the "feel" of a book that gets to me; be it the writing style, the plot, descriptive language, the characters or any combination thereof.
Tell us about one of your works. What are you sharing with us today?
Revelation at St. Dominic's by Margaret Perdue
Are there any deep themes or messages in your book?
Not really, it's just for fun.
What gave you the idea for your book?
My children attended a private school where a large amount of students and teachers were always falling ill.
How long did the book take to write?
I wrote it fairly quickly, over a couple of weeks. However, the editing took forever!
Do you write in other genres?
I mostly stick to paranormal, but I always say it is "paranormal-lite", not gory and a lot of humor.
Tell us about one other book or series and why it is important to you?
I wrote Wharton Rectory because I wanted to combine a ghost story with a tragic love story.
What other writers/people do you consider inspirational?
Emilie Loring, an author few people have heard of, started writing in her fifties and Billy Collins, a poet, are both inspirational to me. Loring, because of her late start on her creative career and Collins because he endeavors to find inspiration from ordinary life.
What got you into writing ?
I just wanted to show others the stories in my mind.
What is your writing process?
I like to write when everyone in my house is asleep. It has to be very quiet for me to get in the zone. I am not a coffee shop writer.
When do you consider a book complete?
When I can read every scene and it looks as I imagined it.
Onto the Random Zone:
What do you think your personal chances of survival in an apocalypse?
I predict I will be out in the first wave, as I never have any bottled water and I panic easily.
Me: Okay, you are not on my zombie apocalypse team.
What is the one thing you want to accomplish in your lifetime?
I want to have raised strong, intelligent and kind children,
Social Media Links:
https://www.youtube.com/channel/UCmxNO-vRuBXGBVMm069WaIA
If you want to get 5 clean audio promos a month. Sign up here.
Have You Tried Kindle Vella Yet?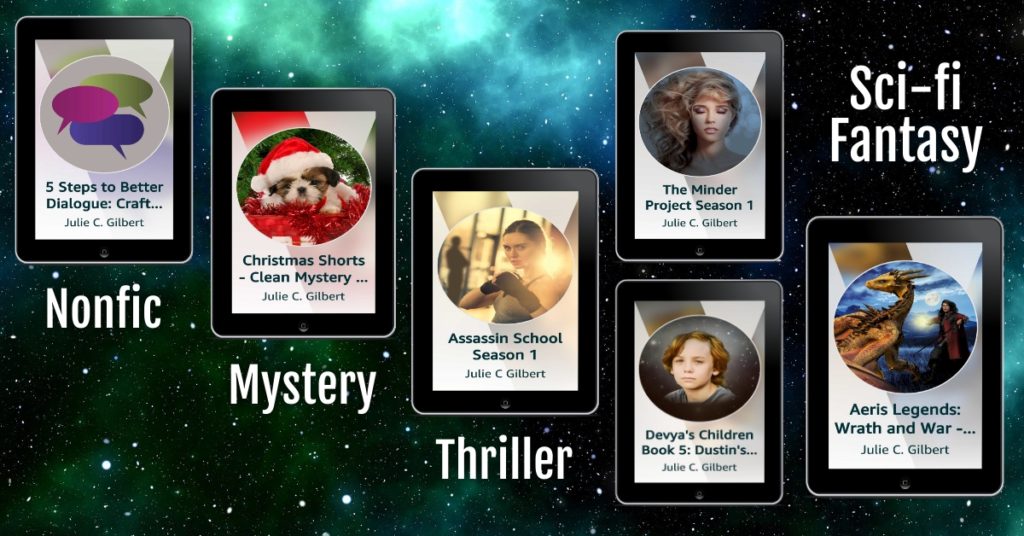 5 Steps to Better Dialogue – (nonfiction, writing skills; Complete) I feel like nonfiction titles should come with spoiler tags. This is a book for writers seeking to learn more about the creation of realistic characters and dialogue.
Christmas Shorts – (Mystery, thriller, Christian, suspense; Ongoing; story 1 is complete) Only one story right now, but will be a collection of short stories with characters from across my series. Typically, FBI agents with personal drama. Might feature an abundance of cute puppies.
Assassin School Season 1 – (thriller, YA; Complete) Teen spies try to survive the rigorous training and other drama as powerful people battle to control the Ghost children.
The Minder Project Season 1 – (scifi, genetic engineering, superpowers; shares characters with Dustin's Decision, Updated Wednesdays) The government gave her genetic Gifts. Now, it wants what it paid for from the program.
Dustin's Decision Devya's Children Book 5 – (YA scifi, shares characters with The Minder Project; Complete) Genetically altered teens struggle to navigate the murky world and control their Gifts.
Aeris Legends – Wrath and War (LitRPG, gaming, fantasy) This takes a box-of-chocolate approach to providing lore entries (creatures, quest descriptions, game mechanics) and short stories for a fantasy world.