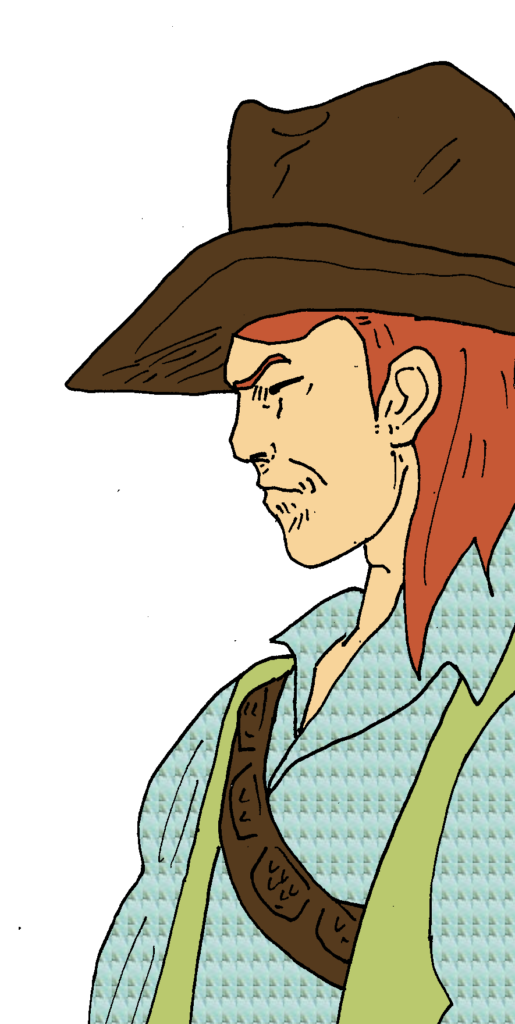 Hi. Thanks for joining me today. Tell me about yourself.
My name is Jonathan Nolan. I am currently a legal officer who writes and publishes as my secondary employment. I write and publish the WHITEFRANK role-playing game series as well as graphic novels. I previously wrote and published monthly comic books over a decade ago.
Tell me a little about your background.
I live and work primarily in Australia. I work from home, and did so even before COVID. I have several university degrees and other qualifications most of which no longer form part of my daily work, although the legal officer duties have a legal, financial and due diligence/investigation focus.
In terms of my creative projects, I am and always have been a writer. I am now also a comic book artist out of necessity because the single biggest interruption to workflow is reliance on others.
Me: That is so true.
With few exceptions, any well known "fact" about me is largely inaccurate or outright wrong.
What do you do for fun?
I find my work fun so I don't need to "escape" from it. I don't really have the dichotomy of "wage slavery" versus "free time."
Who or what inspires you the most?
Mortality.
"Finished is always better than perfect."
Tell us about one of your projects.
After writing and publishing Whitefrank as a game series in the OSR milieu, and at the same time publishing some webcomics, I decided to adapt parts of Whitefrank that I especially liked into long form graphic novel stories. This had mixed results. The graphic novel series I am engaged with and which I find the most satisfying to write is FIRE SYNDROME ® which is a wild west / science fiction world with various mysteries and protagonists facing existential horror as well as more mundane challenges. It is more about showing and exploring the world rather than a strong drive to provide the solution to the murder mystery.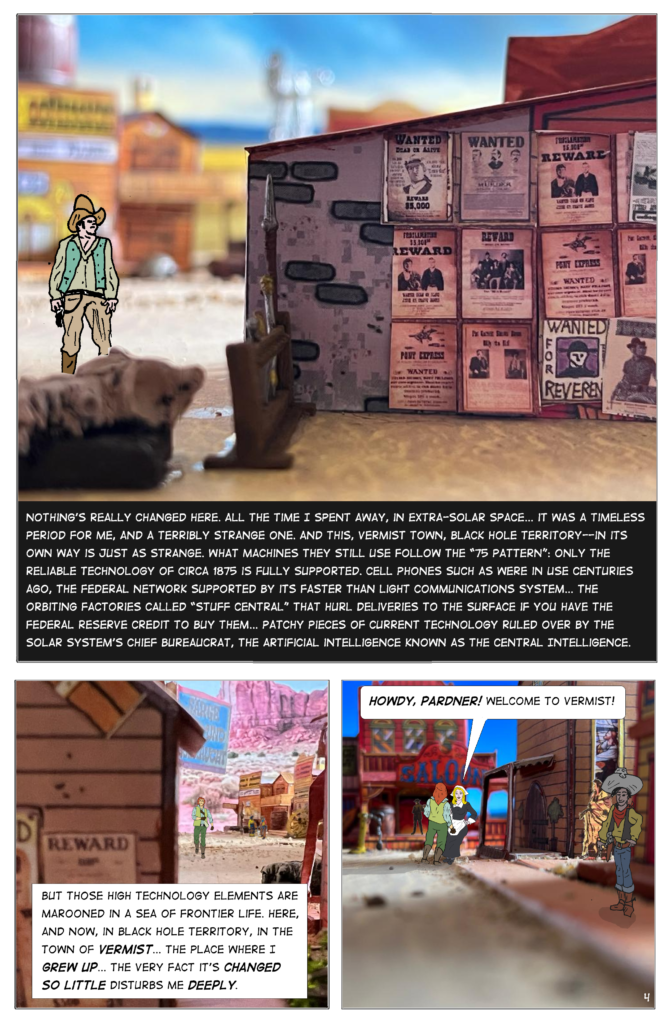 Are there any deep themes or messages in the book the readers should be aware of?
I prefer the work to speak for itself but short answer – yes.
What gave you the idea for this book?
I tend to meditate on new book or story ideas for a long time, processing and collating mentally long before beginning to write. The specific idea for FIRE SYNDROME is that machines, like fire, are good servants but bad masters. This together with the concept of qlippoth, a soulless world that imitates the world of life and soul, inspires an element in my current work.
Fire Syndrome is also a Dying Earth genre series because the reliance on machines and software has create a setting where entropy will inevitably destroy the way of life shown in the stories. Some characters face this, most characters feel it to be true. There is a universal denial of reality and spirit of compromise which will, as in real life, be violently overthrown whether anyone chooses that outcome or not.
How long did the book take to write?
Six weeks, which is typical of my speed of output once I begin typing.
Who designed the cover?
I designed the layout, and did one of the three cover illustrations. I have retained the services of two other artists to do alternative covers.
About your writing:
I restrain the full persiflage of my erudition whenever I notice my language becoming too flowery for the subject matter. However, I do think lyricism is important in enduring literature and there is no excuse for ever doing worse than your best effort.
About your other book(s):
I've written a lot of other books over the years, comics, a couple of history books, many novels and role-playing game books. Most of them have fallen into obscurity although here and there some of my books were considered good enough to be plagiarized by film or television productions, perhaps the highest praise any more obscure author can hope for in the current media saturated world.
Thanks for sharing.
If you want to get 5 clean audio promos a month. Sign up here.
Have You Tried Kindle Vella Yet?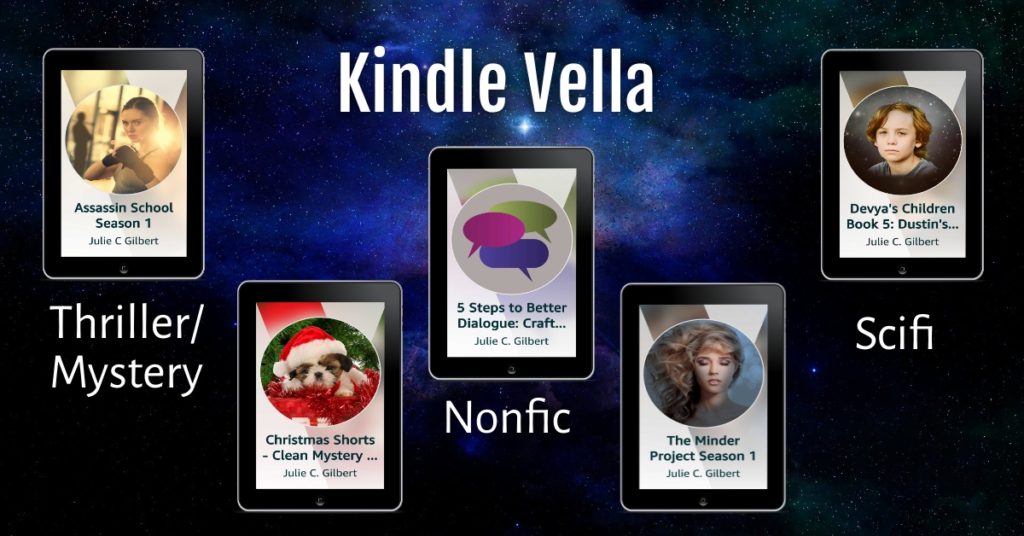 Christmas Shorts – (Mystery, thriller, Christian, suspense; Ongoing; story 1 is complete) Only one story right now, but will be a collection of short stories with characters from across my series. Typically, FBI agents with personal drama. Might feature an abundance of cute puppies.
The Minder Project Season 1 – (scifi, genetic engineering, superpowers; shares characters with Dustin's Decision, Updated Wednesdays) The government gave her genetic Gifts. Now, it wants what it paid for from the program.
5 Steps to Better Dialogue – (nonfiction, writing skills; Complete) I feel like nonfiction titles should come with spoiler tags. This is a book for writers seeking to learn more about the creation of realistic characters and dialogue.
Assassin School Season 1 – (thriller, YA; Complete) Teen spies try to survive the rigorous training and other drama as powerful people battle to control the Ghost children.
Dustin's Decision Devya's Children Book 5 – (YA scifi, shares characters with The Minder Project; Complete) Genetically altered teens struggle to navigate the murky world and control their Gifts.