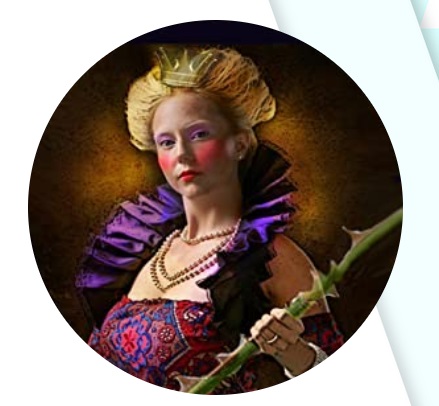 Tags: #horror #suspense #thriller #writersover50
Hi, Antoinette. Thanks for stopping by. Tell us about yourself.
I've been a healthcare professional (RN) for almost 25 years and didn't go into this right out of high school. So, yes, I'm an older writer. Although nursing is the longest time I've spent in any career field to date, nursing was not my "first" career choice, nor has it been my favorite, and the pandemic only underscored this.
I think it was around 2010, though, when I realized I needed to do something more fun and rewarding with my life. I'm creative by nature (theater, graphic design, knit and crochet design), and writing is something I've always done—working for various small newspapers, as a publications associate for a theater, etc.—but didn't start taking it seriously until 2015, when I earned an MFA in Creative Writing. I hope to make a living with some combination of writing and teaching. Being able to do what makes me happy, what I actually LOVE to do, instead of having to work to make money spurs me to continue writing.
Tell us about your Vella story:
To fit the "clean" theme, I'd better go with Blood & Thorns, which is a fairytale retelling of Briar Rose/Sleeping Beauty, and a humorous, fantasy/supernatural mash-up. We meet Queen Rose, the Sleeping Beauty character, on her 150th birthday, and long after "happily ever after" has lost its shine. Now a widow, Rose has to contend with serial killers targeting first, her advisors, then her; and then, an assassination attempt with ultimately hilarious consequences. Besides familiar fairy tale characters, readers will also recognize a few from mythology in the mix.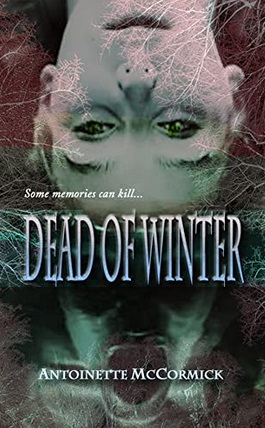 Would you like to tell us about a different work?
Dead of Winter (ebook is free on Amazon from March 22-26, 2022), is a horror/suspense/thriller featuring a creature/evil spirit from American Indian mythology. It's pretty straightforward in this respect, so readers shouldn't expect much in the way of deep thoughts, just hopefully good scares. It took a couple of months to write.
Where writing's concerned, outlines to me are what crucifixes are to vampires. ;D I'm a "pantser" all the way! It's just more organic for the workflow.
Since I'm an indie writer, I do it all: writing, editing, graphic design, and marketing. I just can't afford to do it any other way‌.
The idea for Dead of Winter arose from what first appeared to be two wildly different things: the creature and the sci-fi aspect of the story. I love stories that deal with dreams or memories. We've all heard of "repressed memories," but I wondered if there could be such a thing as a "memory transplant," and how that might affect a detective determined to solve a cold case, especially if the detective was the deceased's identical twin sister. Turns out, there have been experiments in memory implantation since the 1990s, although they aim more to prove the false memory paradigm—that you can convince someone to remember something that never happened to them—rather than an invasive procedure.
My other works include The Haunting of Sky Hollow (neo-gothic horror); The Dispossessed (futuristic horror); Nightshades (horror and short story collection, releasing on Vella April 1, 2022); The Butterfly Girl (horror/magical realism, releasing on KU April 9, 2022); and The Idoron (dystopian adventure/horror, which will re-release later this year). Other work has appeared in Mad Scientist Journal, Page & Spine Magazine, Halfway Down the Stairs, and Vermont Literary Review. While I gravitate to horror, I like to experiment with other genres and even non-fiction occasionally.
If I had to pick one "special" work, it'd be The Idoron, which is set in Japan in the not-so-distant future and features the irrepressible Renata Darkfell, a strong female lead with a mouth like a sewer. I spent over two years writing this, carefully crafting the world, and even inventing names for certain aspects of that world. An example being the "kufugaki" or zombie-like humanoids that inhabit it. I've always loved Japanese culture, history, anime, etc., so working within a largely unfamiliar culture was an exciting challenge. It's being re-released because of that whole "self-editing, self having to do everything" thing: the work's never "finished" and never "error-free." That's true of all work but indie work, especially.
Random questions
What animal do you most relate to?
Answer: A lone wolf.
What are you non-writing hobbies or interests?
Answer: Knitting, crocheting, designing patterns for those; Art; graphic design; reading (of course); biking and hiking. Anything I can do by myself, basically.
If you could have dinner with anybody (alive or dead) who would it be and why?
Answer: Richard Brautigan. I love his work. Seriously, while I was in high school, reading his work and Stephen King's saved my life (literally and figuratively).
What's 1 thing you want to accomplish in your lifetime?
Answer: Make money with my writing!
If you could have 1 (just 1) superpower, what would it be and why? Answer: Immortality. The do-over possibilities would be endless!
What's your favorite snack food? Total junk food junkie! Bring on the chips and dip, the spicier, the better!
How can people reach you?
Website: facebook.com/authoramccormick
Social Media Links:
McSwifties (twitter)
@amccormickauthor (tiktok)
mccormick.antoinette (Instagram)
If you want to get 5 clean audio promos a month. Sign up here.
Have You Tried Kindle Vella Yet?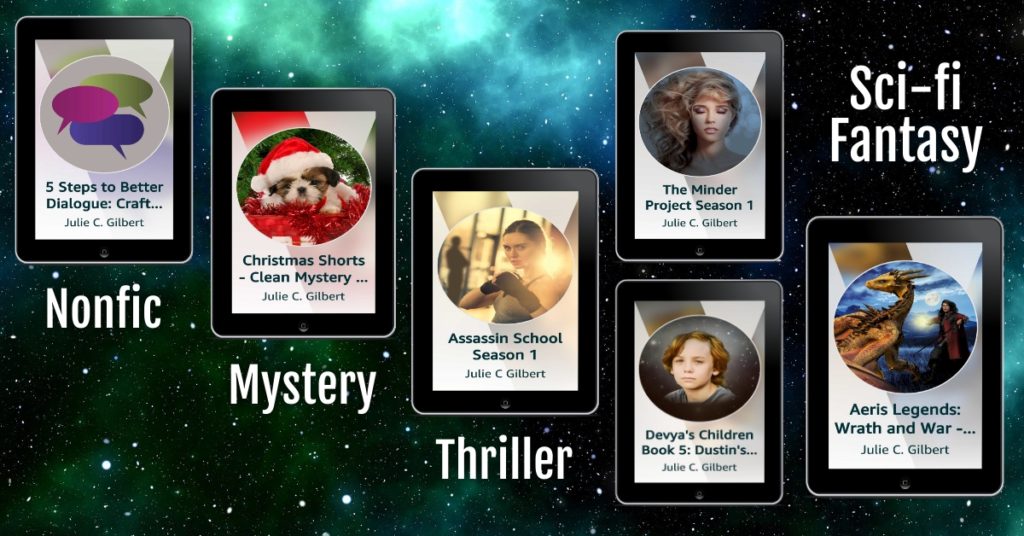 5 Steps to Better Dialogue – (nonfiction, writing skills; Complete) I feel like nonfiction titles should come with spoiler tags. This is a book for writers seeking to learn more about the creation of realistic characters and dialogue.
Christmas Shorts – (Mystery, thriller, Christian, suspense; Ongoing; story 1 is complete) Only one story right now, but will be a collection of short stories with characters from across my series. Typically, FBI agents with personal drama. Might feature an abundance of cute puppies.
Assassin School Season 1 – (thriller, YA; Complete) Teen spies try to survive the rigorous training and other drama as powerful people battle to control the Ghost children.
The Minder Project Season 1 – (scifi, genetic engineering, superpowers; shares characters with Dustin's Decision, Updated Wednesdays) The government gave her genetic Gifts. Now, it wants what it paid for from the program.
Dustin's Decision Devya's Children Book 5 – (YA scifi, shares characters with The Minder Project; Complete) Genetically altered teens struggle to navigate the murky world and control their Gifts.
Aeris Legends – Wrath and War (LitRPG, gaming, fantasy) This takes a box-of-chocolate approach to providing lore entries (creatures, quest descriptions, game mechanics) and short stories for a fantasy world.