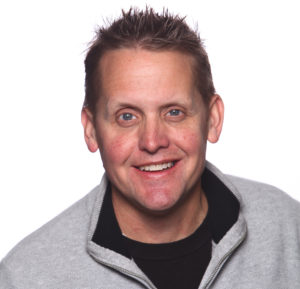 Introduction:
Today, we have a special treat, an interview with an author who also happens to be a narrator. Or is he a narrator who's also an author? Let's find out. Welcome, Steve Cook.
Can you tell us a bit about yourself?
I've been voicing, producing and publishing audiobooks since 2006. Before that I produced radio and TV commercials and imaging for stations across the country. Previous gigs include KIIS-FM, XTRA Sports 1150 and Channel 103.1 in Los Angeles, AIR1 Radio Network, and Sportsradio 680 The Fan in Atlanta. After graduating from Berea College in KY, I spent many years acting on the stages and soundstages of New York and Los Angeles, appearing with Esther Rolle Off-Broadway at the Roundabout Theatre in New York in "Member of the Wedding", with Helen Mirren at the Tiffany Theatre in L.A. in "Woman In Mind", and on the daytime drama "Days of Our Lives". Recently I was heard as the Narrator on the hit series "Swamp Murders" on Investigation Discovery Channel (2013-2017). My audiobook credits include five #1 Amazon Best-Sellers, The "1599 Geneva Audio Bible" (currently working on The Revised Geneva Translation), "Tom Sawyer: A One-Hour Classic" (Abridged & Fully Dramatized with cinematic music and sfx), a one-man 32-voice "A Christmas Carol" (Unabridged & Fully Dramatized), "Rowdy Raccoon and the Turtle Who Wanted to Fly", "Danger at Wolf Rock", "Plop! Goes the Blue Swirl Ice Cream", "Gift of the Magi Audiobook" (Abridged and Fully Dramatized), Ken Ham's "Ready to Return" and Randy Pope's "The Answer". My memorization devotional series called "Memo Devo" has been a featured resource on the most popular Bible website in the world, BibleGateway.com, and my audio devotional/study series called "Witness The Bible" is currently featured on BG and has been since 2011. The New Testament of the Revised Geneva Translation has just been accepted for streaming by BG, starting this Summer. Since October of 2017 I've also been blessed to be the podcast producer of Rick Warren's "Daily Hope" program. Go Braves!
I'm gonna let the Braves thing go … we can agree to disagree on that.
What do you do for fun?
I enjoy hanging out with my 10-yr-old daughter and 13-yr-old son, and getting away with my hard-working wife when we can. Otherwise, I suppose my main hobby these days is the parsing of the autographs and primary translations of the Greek New Testament. (I know, exciting stuff.)
To each their own. I collect Legos. To most people, they're just painful things to step on.
Share a bit about your writing.
What other writers/people do you consider inspirational?
I especially enjoy biographies, especially political and historical figures.
I'm not much of a nonfic person, but history is pretty fascinating.
What got you into writing?
At this point I would consider myself more of an editor than a writer. I take existing historical manuscripts and parse them for clarity. Then fill them with as much passion as I can in performance.
Editing is a huge part of writing.
What is your writing process?
I have about 5 different websites I filter manuscripts through in order to arrive at a satisfactory translation.
When do you consider a work complete?
When I'm convinced that either I am in agreement with the best scholarship available on a particular passage, or barring consensus, I've satisfied my own sense of logic and revealed truth. This applies to both editing and vocal performances.
Tell us about one of your books:
Who designed the cover?
I design all the RGT covers.
Do you write in other genres?
Not yet.
What would you like to try if you were to check out a diff genre?
Tell us about one other book or series and why it's important to you. Memo Devo: Memorization As Devotion (3 Book series) This is important to me because it's part of a continuing mission to activate more of God's Word in people's daily lives, through a radically ancient concept called Active Scripture Memorization. I believe MD has the power to help us experience better intimacy with God, a better witness for God, and better protection under God, all while using time and resources we already possess.
Let's dig deeper into the random side of you:
What's one thing very few people know about you?
That I am a very good golfer.
Cool. Never tried it … er, more than mini-golf anyway.
What's your favorite flavor of ice cream?
Cookie Dough
Ohhh, nice choice.
Where can we get in touch with you if we want to know more?
Website
: 5talentsaudio.com Facebook.com/fivetalentsaudio
Twitter
: @5TalentsAudio
But wait… there's more.
What brought you to working on this project?
I perceived a need among the faith community for a new modern translation of this particular type of Bible.
What was the hardest part of bringing this story to life?
The same as always: To tell a story well without self-consciousness.
Do you have a favorite character voice from the project? Why/ why not?
I enjoy them all. The antagonists are usually a bit more interesting dramatically, like Pilate or Herod, but the protagonists like Jesus and Paul can provide great vocal challenges too.
Do you have a favorite chapter from the project? Why/ why not?
I always relish the opportunity to record well-known sections of the Bible like The Beatitudes or the Lord's Prayer or something because it provides such a great chance to reveal God's heart in fresh new ways. Is there anything you'd like listeners to know about this work before they hear your performance? That this is the way most folks first received the Bible in the 1
st
Century – orally, through story. Most were illiterate and could not read the early letters and dispatches the churches would receive, so they had to speak them back out loud to each other. The great thing about that is that we know how amazingly vibrant in the community these churches were in terms of loving those around them. Hopefully these recordings can have a similar effect today.
Do you have any other narrated works?
So far about 30.
What was the most challenging other work you've voiced?
I just began working on The Ancient Book of Jasher. That is gonna be a bear, mostly because of the formatting of the text. I prefer nice big 20-pt font on 6×9 pages. This is a pdf on 8.5×11 so it's not a matter of just enlarging the text. I just don't like having to read a lot of words across each line, especially when the text is archaic prose like this. I may need to take the time to try and re-format that whole pdf. 18 hours of joy.
There are some programs that do that. Try Calibre. Change it to Word then mess with the margins yourself.
What is the easiest work you've voiced?
Interestingly, it was another ancient book, The Book of Enoch, which was the first project my publishing partner, Robert Bagley, and I recorded back in 2016. I don't know why but that one just rolled off the tongue like no other before or since. It spent 35 weeks in the Top 20 of its Audible Category in 2016 and has sold nearly 13,000 copies worldwide as of this writing. Go figure!
That's awesome. Congrats!
What's the most fun project you've worked on?
Rowdy Raccoon and the Turtle Who Wanted to Fly I think the title says it all. 😉 Children's Books will always reign supreme for me as far as acting challenges and fun.
It does indeed. It's been hit or miss for me reviewing kids' books.
Is this the only acting you do? If you do other forms of acting, which is your favorite and why?
Right now it is. I hear Atlanta is a pretty happening place to be these days for on-screen. I thought about getting my printed headshot/resume back together, renting an IMDB page, doing the website, agent, the whole bit. But decided I just don't have the time or resources to do that right for now. Just too much on the plate. Maybe when I retire!
I didn't know IMDB pages were rented. Learn something new every day.
If you could only leave 1 lasting impression on the world, what would it be?
The love of Christ.
What kind of movies do you enjoy?
I like war documentaries. The strategies, the geeks who they interview, the human interest, all of it. I get so mad at the horrible decisions the generals make and then so mesmerized when they describe a soldier's letter home to his wife or a great act of heroism. I'm that guy who imagines he was born 200 years too late. My wife even just turned me on to Outlander. Just hopeless.
If you could meet one person from history or present time, who would it be and why?
Lincoln. Just read his biography.
It's been a while…share how we can connect with you again.
Website: audiooven.com Social Media Links: Facebook.com/audiooven Twitter: @AudioOven
Conclusion:
There you have it, folks. Thanks for stopping by, Steve. I'm guessing we'll be hearing a whole lot more from you.
Associate Links:
Means I make a few cents on your interest here… Amazon Prime
The Collins Case
– 2 FBI agents track down a kidnapped family. Kid friendly. If fantasy's more your thing, go Redeemer Chronicles. The first,
Awakening
, is available as an audiobook.
Ashlynn's Dreams Shorts
– a kid deals with her parents' divorce, bullies, and the wonder of discovery. Try
The Dark Side of Science
– Genetically altered kids fight for the right to live.
OR