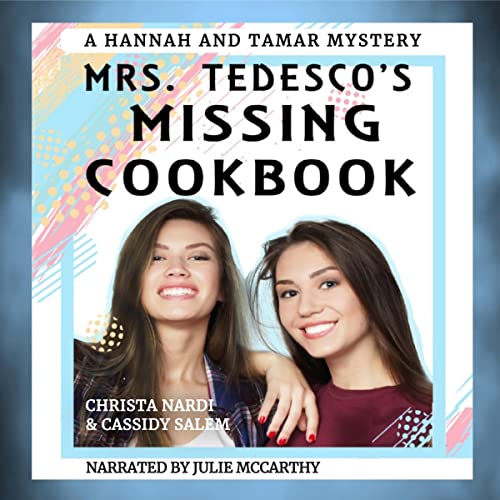 Narrated by Julie McCarthy
Run Time: 2 hrs and 13 mins
Genre: YA mystery (low end, would even say MG)
Summary:
A high school project to do good deeds for the residents of an old folks' home leads Hannah and Tamar into another mystery.
Additional Comments:
Characters aren't well developed, but they're in that brand of inherently good and wholesome mystery solvers like classic Nancy Drew. (Pretty sure it's designed that way.)
The girls' involvement in the mystery is a bit of a stretch.
The story goes through a few twists, so that's nice.
Kind of wish there was an actual sense of danger. Waiting for somebody to get kidnapped here. Guess it's not that kind of series. Pity, would make it a bit more zippy. As is, it's okay. Closer to the rebook Nancy Drew where she was running around solving who stepped on the garden green squash.
Conclusion:
If you like 100% safe and tame mysteries for your young readers, this is a great series to try.
If you want to get 5 clean audio promos a month. Sign up here.
Have You Tried Kindle Vella Yet?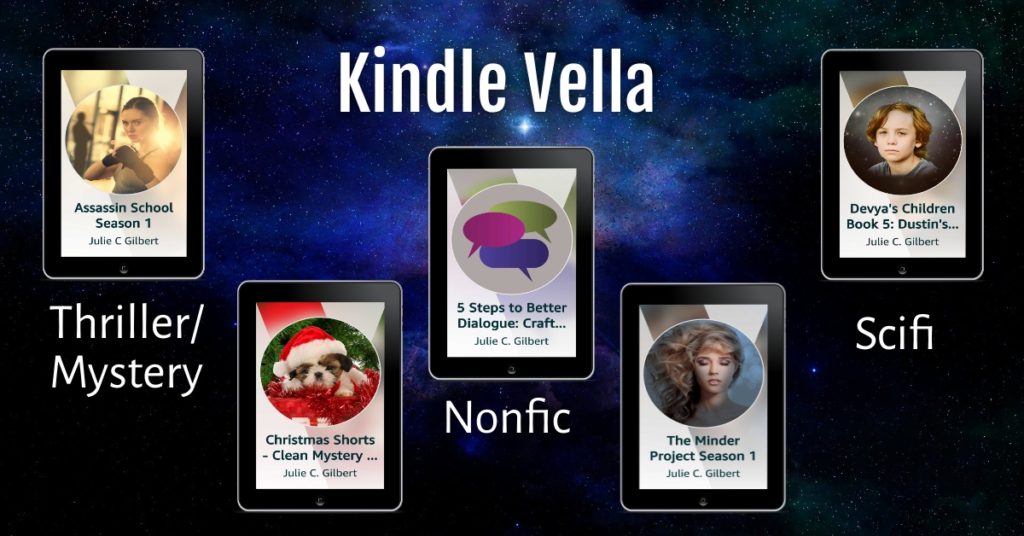 Christmas Shorts – (Mystery, thriller, Christian, suspense; Ongoing; story 1 is complete) Only one story right now, but will be a collection of short stories with characters from across my series. Typically, FBI agents with personal drama. Might feature an abundance of cute puppies.
The Minder Project Season 1 – (scifi, genetic engineering, superpowers; shares characters with Dustin's Decision, Updated Wednesdays) The government gave her genetic Gifts. Now, it wants what it paid for from the program.
5 Steps to Better Dialogue – (nonfiction, writing skills; Complete) I feel like nonfiction titles should come with spoiler tags. This is a book for writers seeking to learn more about the creation of realistic characters and dialogue.
Assassin School Season 1 – (thriller, YA; Complete) Teen spies try to survive the rigorous training and other drama as powerful people battle to control the Ghost children.
Dustin's Decision Devya's Children Book 5 – (YA scifi, shares characters with The Minder Project; Complete) Genetically altered teens struggle to navigate the murky world and control their Gifts.