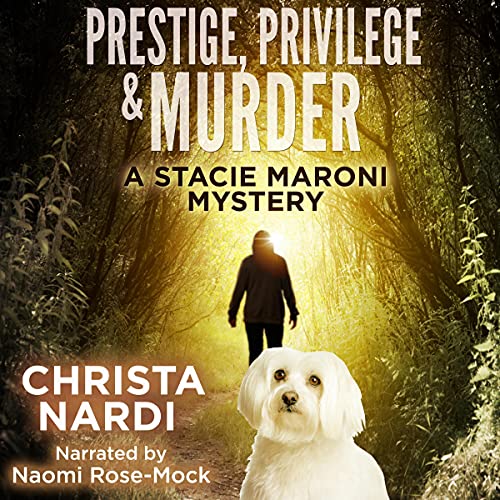 Narrated by Naomi Rose-Mock
3 hrs and 43 min
Summary:
Stacie Maroni's bitter divorce proceedings come to a screeching halt when her soon-to-be-ex winds up dead.
Additional Comments:
Jasper is a lovely name for a Maltese.
4/5 Performance – well handled; narrator fit the MC nicely
4/5 Plot and conclusion – There seems to be enough action to sustain the mystery. Everything isn't always as spiffy as it seems, and that's kind of refreshing.
I like that Stacie's job has some relevance here. It's a little ironic.
4/5 Stacie is well off, but she doesn't come from money. Therefore, she doesn't bleed a sense of privilege. She's not quite down-to-earth, but she's also got a nice sense of normalcy about her that makes her likable.
The romance angle seemed a hair forced, but the cop's a nice enough guy.
Title fits the story well.
Conclusion:
Nice, very short mystery.
If you want to get 5 clean audio promos a month. Sign up here.
Audiobook Promotions …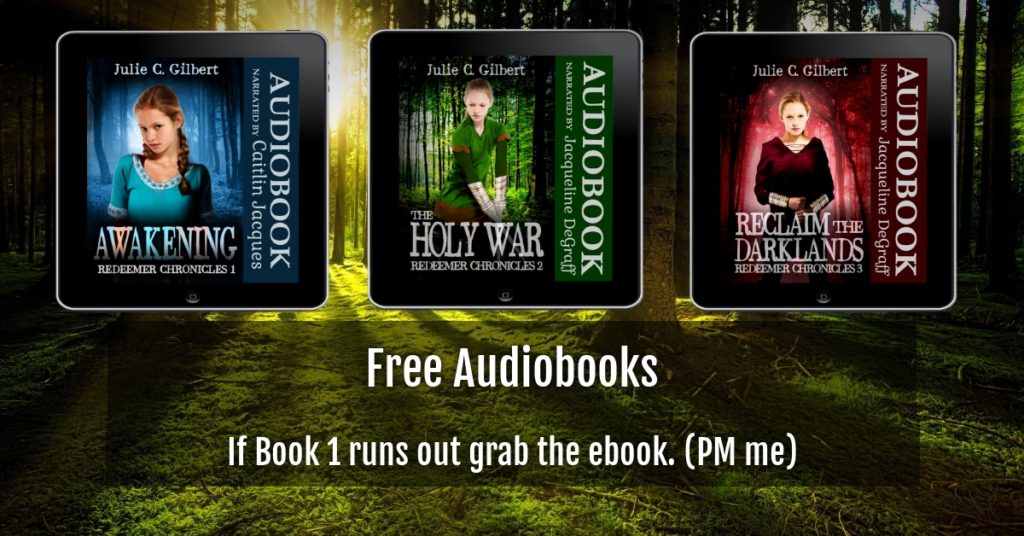 Many of my 57 audible titles are listed on Audiobooks Unleashed.
Whether you're looking for mystery or suspense or fantasy, I've got a title for you. Free codes are probably on audiobooks unleashed.
Normal links go to audible. *The Amazon labeled links are affiliate links. That means I get a very small payment from Amazon if you go through with a purchase.*
Note: Filter by US if you're looking for those codes as many titles are out.
Ones I think may still have US codes: Reshner's Royal Ranger, Never Again, Innova, The Golden City Captives, The Holy War, Reclaim the Darklands, Eagle Eyes, Treachery Makes it Tense, Ashlynn's Dreams Shorts, The Dark Side of Science, Ashlynn's Dreams, Nadia's Tears, Malia's Miracles, and Varick's Quest
There are plenty of UK codes, but not many US ones left.
Review copies for many titles are available from StoryOrigin.
Redeemer Chronicles (Fantasy)
Awakening – Redeemer Chronicles Book 1, MG fantasy (Amazon) (free codes)
The Holy War – Redeemer Chronicles Book 2, MG fantasy (Amazon) (free codes)
Reclaim the Darklands – Redeemer Chronicles Book 3, MG fantasy (Amazon) (free codes)
River's Edge Ransom – Prequel to Redeemer Chronicles (Amazon) (email devyaschildren @ gmail.com for free codes)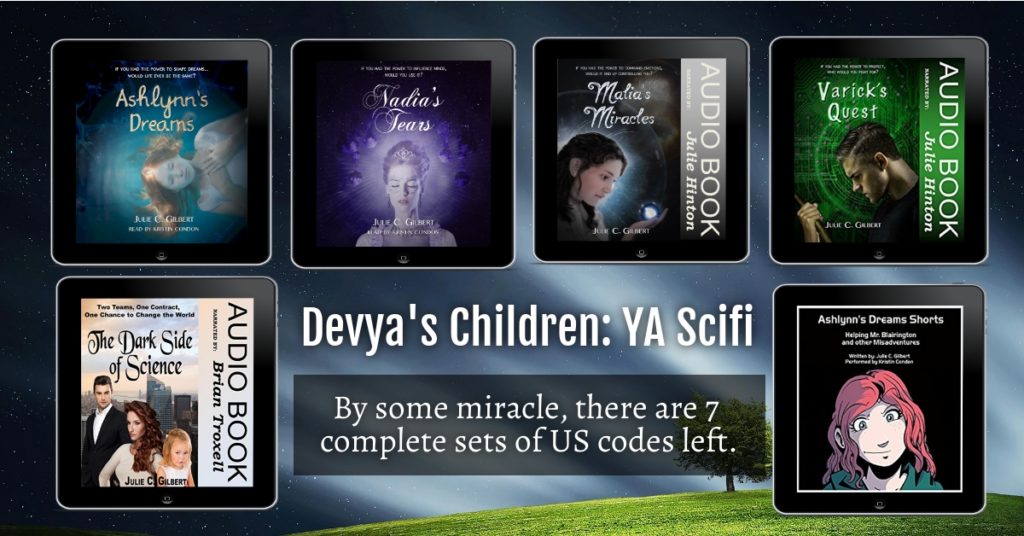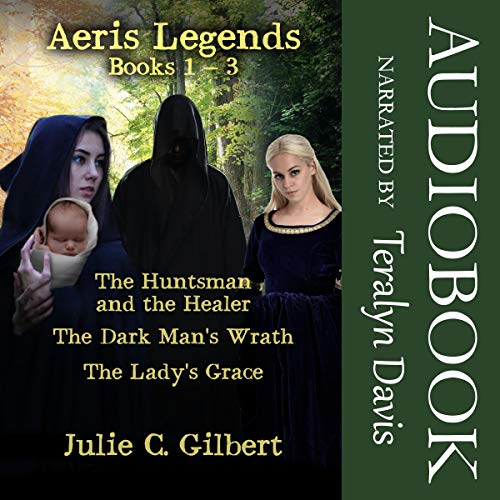 Aeris Legends Books 1-3 ~17 hrs of epic fantasy. (Request a Review Copy)