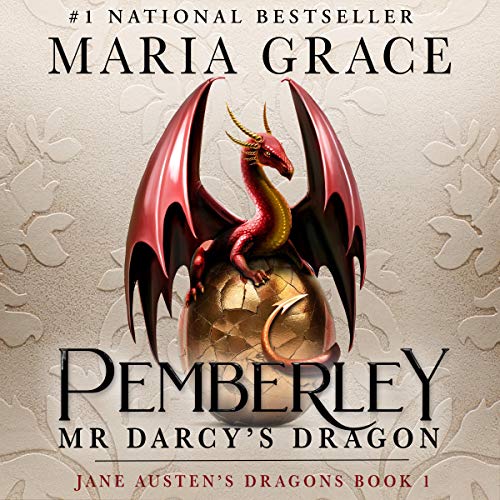 Jane Austen's Dragons Book 1
Narrated by Benjamin Fife
Run Time: 8 hrs and 11 mins
Summary:
Elizabeth Bennet and Fitzwilliam Darcy scramble to find the dragonnapped firedrake egg that disappeared from Pemberley. If that dragon hatches without humans, the fragile peace between mankind and dragonkind could shatter.
Additional Comments:
I quite honestly do not know what people's obsession is with Jane Austen, but this is the first rewriting/retelling since Seth Graham Smith added zombies that I've enjoyed. I've half a mind to think Austen has a legit cult, rather than just a cult following. The other retellings were too normal for my tastes, I guess.
Adding dragons is certainly a way to spice up the stiff formal language that characterizes/plagues (depending on your point of view) Austen's original work.
This one got off to quite the slow start, but I enjoyed the latter half of the book.
There's great worldbuilding as far as the dragon stuff goes, but the blithering on about balls and betrothals is quite tedious.
Benjamin Fife's performance is stellar. I still cringe every time that dratted little fairy dragon speaks (April), but I almost forgive that because the baby dragon at the end of this is so darn cute.
You do not need to read the prequel to understand this, and this is actually far better.
Conclusion:
Solid start to a quirky, cool concept series.
Audiobook Promotions …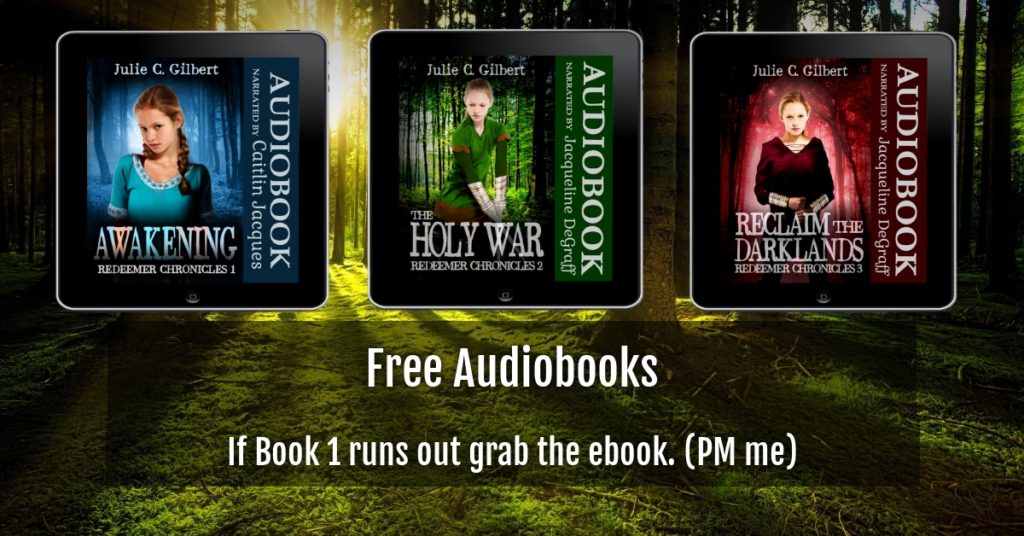 Many of my 50 audible titles are listed on Audiobooks Unleashed.
Whether you're looking for mystery or suspense or fantasy, I've got a title for you. Free codes are probably on audiobooks unleashed.
Normal links go to audible. *The Amazon labeled links are affiliate links. That means I get a very small payment from Amazon if you go through with a purchase.*
Note: Filter by US if you're looking for those codes as many titles are out.
Ones I think may still have US codes: Reshner's Royal Ranger, Never Again, Innova, The Golden City Captives, The Holy War, Reclaim the Darklands, Eagle Eyes, Treachery Makes it Tense, Ashlynn's Dreams Shorts, The Dark Side of Science, Ashlynn's Dreams, Nadia's Tears, Malia's Miracles, and Varick's Quest
There are plenty of UK codes, but not many US ones left.
Redeemer Chronicles (Fantasy)
Awakening – Redeemer Chronicles Book 1, MG fantasy (Amazon) (free codes)
The Holy War – Redeemer Chronicles Book 2, MG fantasy (Amazon) (free codes)
Reclaim the Darklands – Redeemer Chronicles Book 3, MG fantasy (Amazon) (free codes)
River's Edge Ransom – Prequel to Redeemer Chronicles (Amazon) (email devyaschildren @ gmail.com for free codes)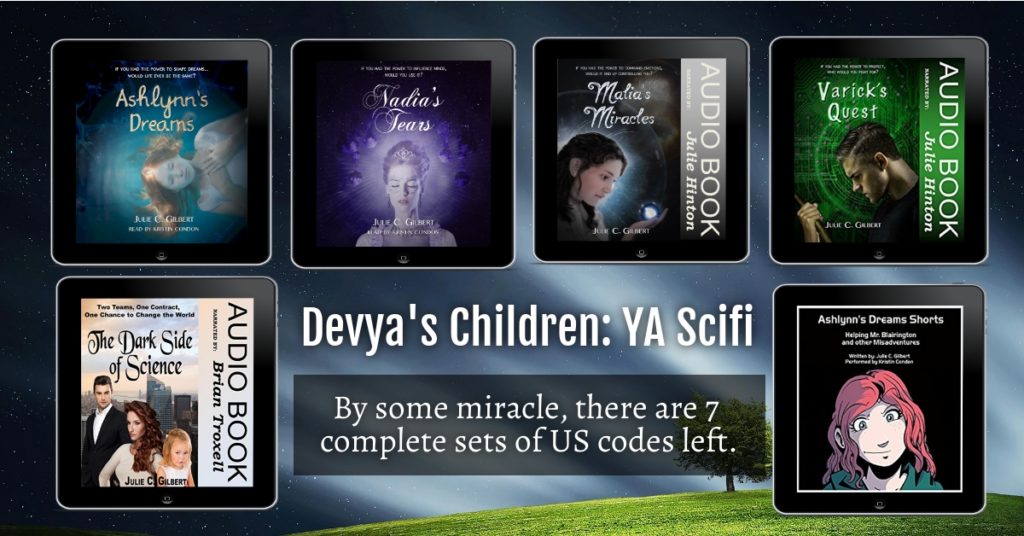 Devya's Children Series Links:
Ashlynn's Dreams Shorts – short stories featuring Jillian. (Amazon) (free codes)
The Dark Side of Science – official prequel to Devya's Children; Genetically altered kids fight for the right to live. (Amazon) (Please email devyaschildren @ gmail.com for free codes)
Ashlynn's Dreams – Genetically altered Dream Shaper learns her gift. (Amazon) (free codes)
Nadia's Tears – Jillian tries to awaken her sister, Nadia, from a coma. (Amazon) (free codes)
Malia's Miracles – Jillian and her siblings try to save a friend's mother. (Amazon) (free codes)
Varick's Quest – Jillian and Danielle get kidnapped. Nadia's also in trouble. (Amazon) (free codes)
More Scifi:
Reshner's Royal Ranger (epic sci-fi) just made it there. (Amazon) (free codes)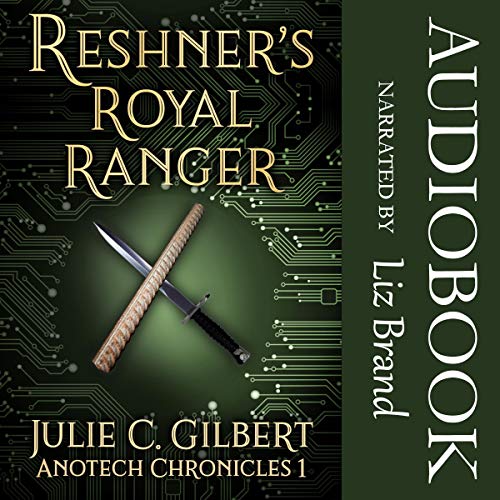 Guardian Angel Files:
Spirit's Bane – Allister and Mina are training to be Guardians. Satan's out to get them. (Amazon) (free codes)
Kindred Spirits – Mina's exiled to Earth. Allister's stuck in the Heavens. (Amazon) (free codes)