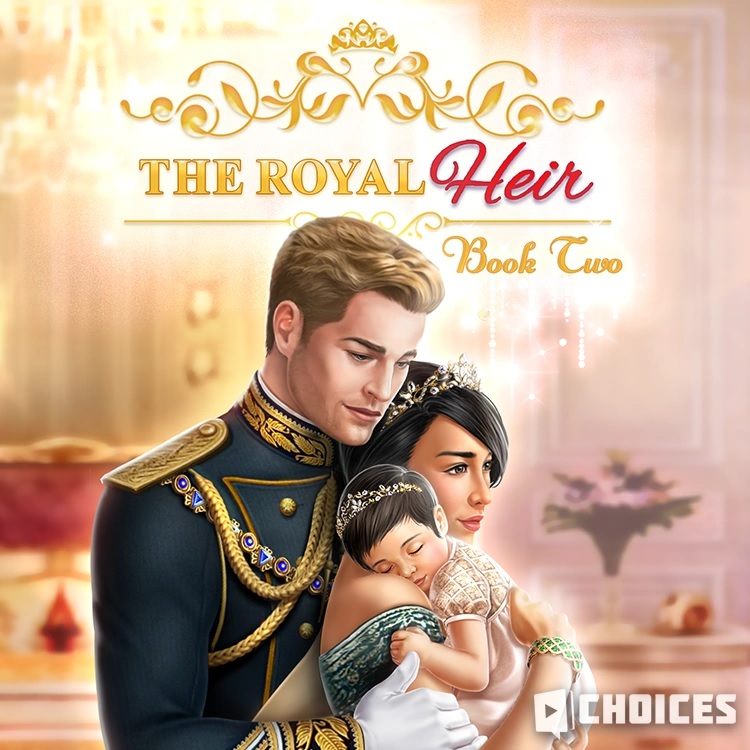 Summary:
You finally have your baby! I'm kind of a traditionalist, so of course, I chose to marry the king. This round is all about fighting for your baby's right to not be betrothed to a bratty little prince from a kingdom of manipulative meanies.
Side note about diamond scenes:
This is a romance book. Though plenty of things you can spend diamonds on are items and intrigue side quests, quite a few are dates that can quickly heat up to become way more adult than kid-friendly.
Additional Comments:
From moment one, Bradshaw and Isabella have been strong-arming Concordia. Needless to say, the MC and her husband do not appreciate it.
The book does some meandering to keep the story going, but there's enough adorable baby art to make you not care.
As with most of the Royal Romance/Heir series, most of the diamond opportunities are either dresses or dates. The ones that always catch me are the pets, the duchy upgrades, and the missions with Olivia.
In the original series, Olivia Nevrakis functions as one of the rivals and an antagonist, but by now, she's a close friend of the MC, the king, and the rest of the crew. She's also way cooler in this series as a duchess/ spy. Seeing and altering her dossier was hilarious.
I like how they weave in the politics in and around family drama, friend drama, and the like.
The default name for the baby is Lilly. It fit well enough that I altered it only to Lillian, with Lil for short. That face is undeniably adorable. The entire book only covered about 3 months, but they have the kid making enough baby babbles to keep the audience content. I like that the MC and the kind are trying their utmost to take care of the baby themselves (instead of a nanny, though I do love that "wait, that was an option?" is one of the dialogue choices).
End twist: By blundering around, I actually got spoiled, but I still enjoyed the end twist. Won't say more so as to avoid spoiling you if you're going to play through this story. Let's just say it makes you wanna punch somebody.
I happened to finish both Blade of Light and Shadows and this in the same week. They certainly have different feelings, but the to be continued moment here feels more natural than the other book. I think the other book has more replay value, but the cast of characters feels more familiar and comfortable with each other (because of being in many other books together).
The four-book Rules of Engagement series features Prince Leo, but it's not quite as good as The Royal Romance series, The Royal Masquerade (history), The Crown and the Flame (history + TV), and this series.
Oddly, though I really tend to hate middle books of trilogies, this ending works for me as long as they release a book 3 to wrap things up satisfactorily.
Conclusion:
I'm excited for the next installment in the series, but like most books, I will tackle it at a pace that lets me see the whole thing within a few days. I don't do waiting week to week for something to release, and I'm behind enough in the books to wait for it.
Audiobook Promotions …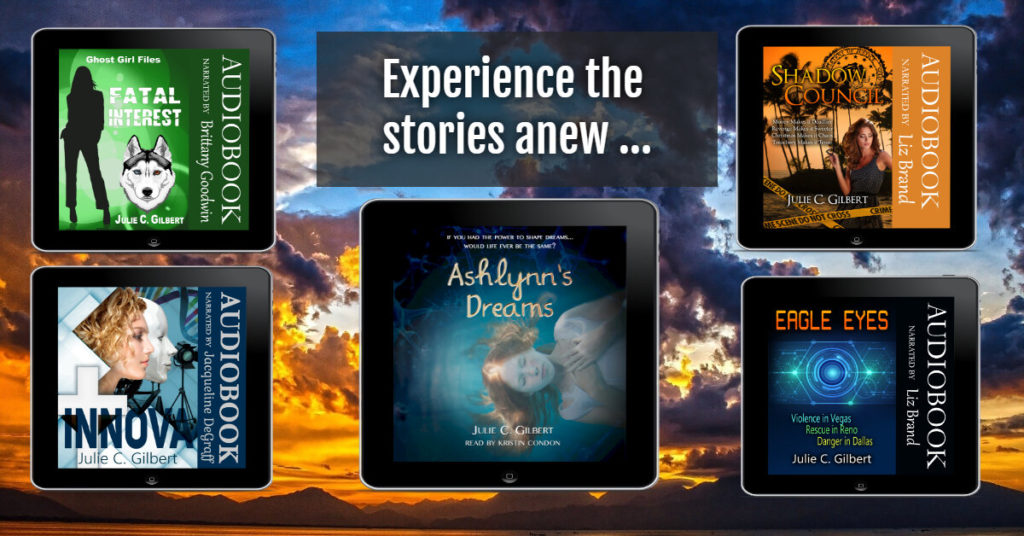 Many of my 42 audible titles are listed on Audiobooks Unleashed.
Whether you're looking for mystery or suspense or fantasy, I've got a title for you. Free codes are probably on audiobooks unleashed.
Normal links go to audible. *The Amazon labeled links are affiliate links. That means I get a very small payment from Amazon if you go through with a purchase.*
Note: Filter by US if you're looking for those codes as many titles are out.
Ones I think may still have US codes: Reshner's Royal Ranger, Never Again, Innova, The Golden City Captives, The Holy War, Reclaim the Darklands, Eagle Eyes, Treachery Makes it Tense, Ashlynn's Dreams Shorts, The Dark Side of Science, Ashlynn's Dreams, Nadia's Tears, Malia's Miracles, and Varick's Quest
There are plenty of UK codes, but not many US ones left.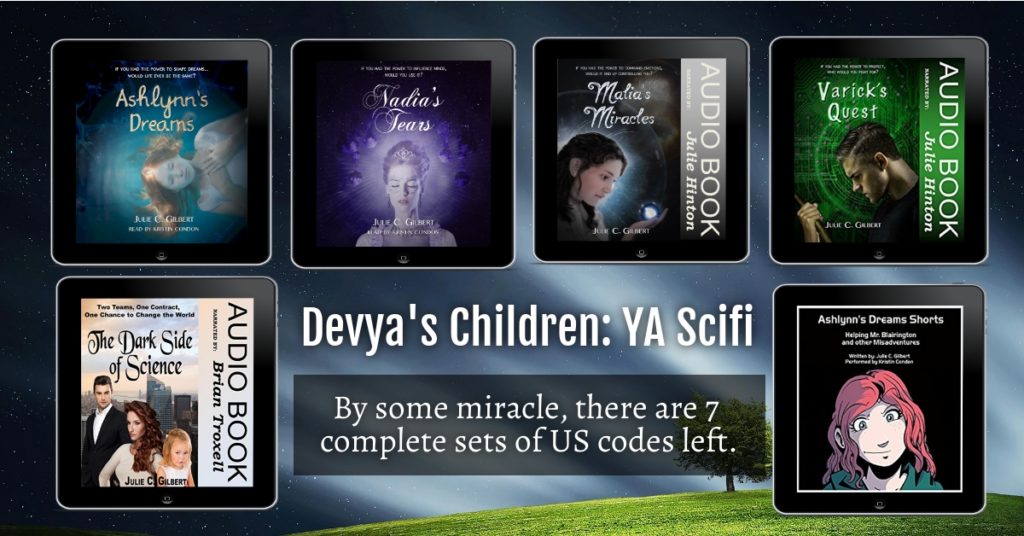 Mystery:
Shadow Council Combo (Books 1-4) (Amazon) (free codes)
The Individual Titles:
SC 1: Money Makes it Deadlier (Amazon) (free codes)
SC 2: Revenge Makes it Sweeter (Amazon) (free codes)
SC 3: Christmas Makes it Chaos (Amazon) (free codes)
SC 4: Treachery Makes it Tense (Amazon) (free codes)

Eagle Eyes – mystery thriller (Amazon) (free codes)
The Individual Titles:
Violence in Vegas (Eagle Eyes Book 1) (Amazon) (free codes)
Rescue in Reno (Eagle Eyes Book 2) (Amazon) (free codes)
Danger in Dallas (Eagle Eyes Book 3) (Amazon) (free codes)
There is a third series, but it's not on audible yet.
Scratched Off – mystery, thriller; FBI agent vs serial killer, more intense than Shadow Council/Eagle Eyes (Amazon) (free codes)
Never Again (mystery, suspense)


Christian Mystery:
The Collins Case – Heartfelt Cases Book 1, Christian mystery (Amazon) (free codes)
The Kiverson Case – Heartfelt Cases Book 2, Christian mystery (Amazon) (free codes)
The Davidson Case – Heartfelt Cases Book 3, Christian mystery (Amazon) (free codes)