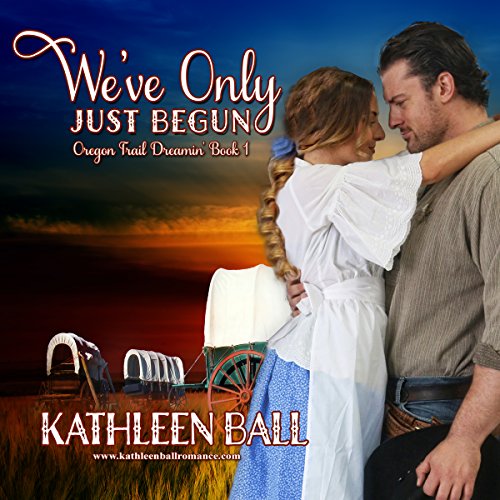 Narrated by Tom Jordan
Run Time: 5 hrs and 2 mins
Summary:
Susan Farr joins a wagon train by marrying the first louse that will have her. The handsome wagon master, Mike Todd, does his best to protect the woman from her bad decision.
Additional Comments:
If you've read the back cover copy, you've read the entire book.
Tom Jordan's performance is solid. I like his voice.
Story's super predictable. I think I already read something by Barb Goss that's almost the same thing. (Woman marries to get on the Oregon trail. Husband is lousy but mercifully kicks the bucket somewhere along the way. Woman gets to have the hunky saint she always wanted anyway.)
Clean. Characters on the cover are not how I'd picture them, but that's fine.
Also, there's no way their clothes would be that pristine 3 seconds along that trail.
Spent the second half of the book just waiting for them to stop being stupid, but overall, a satisfying tale.
Conclusion:
If you like the genre/ subgenre (clean romance set on the Oregon trail), you'll enjoy this one.
Audiobook Promotions: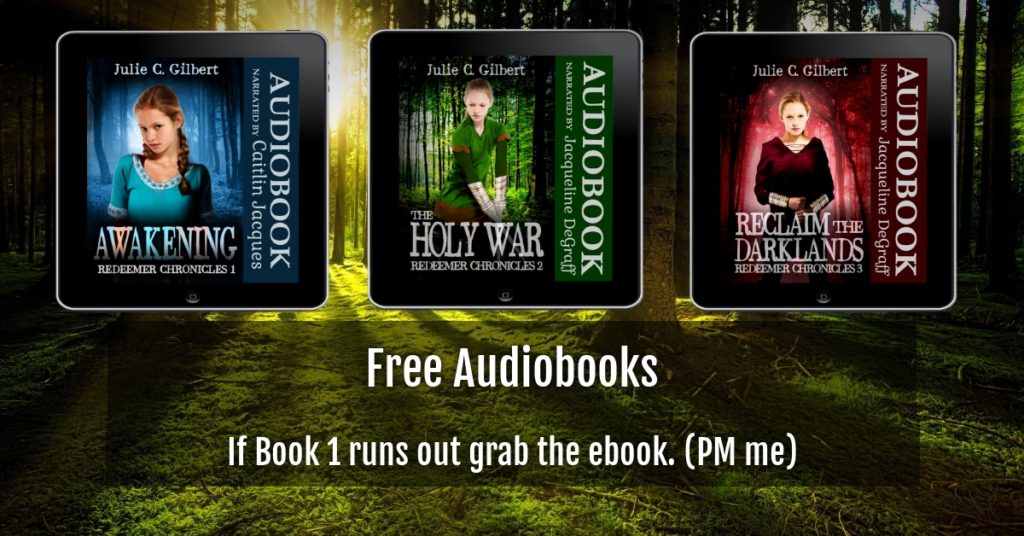 33 of my 36 audible titles are listed on Audiobooks Unleashed.
Whether you're looking for mystery or suspense or fantasy, I've got a title for you. Never Again (mystery, suspense) and Reshner's Royal Ranger (epic sci-fi) just made it there.
Note: Filter by US if you're looking for those codes as many titles are out.
Ones I think may still have US codes: Reshner's Royal Ranger, Never Again, Innova, The Golden City Captives, The Holy War, Reclaim the Darklands, Eagle Eyes, Treachery Makes it Tense, Ashlynn's Dreams Shorts, The Dark Side of Science, Ashlynn's Dreams, Nadia's Tears, Malia's Miracles, and Varick's Quest
Devya's Children Series Links:
Ashlynn's Dreams Shorts – short stories featuring Jillian.
The Dark Side of Science – official prequel to Devya's Children; Genetically altered kids fight for the right to live.
Ashlynn's Dreams – Genetically altered Dream Shaper learns her gift.
Nadia's Tears – Jillian tries to awaken her sister, Nadia, from a coma.
Malia's Miracles – Jillian and her siblings try to save a friend's mother.
Varick's Quest – Jillian and Danielle get kidnapped. Nadia's also in trouble.