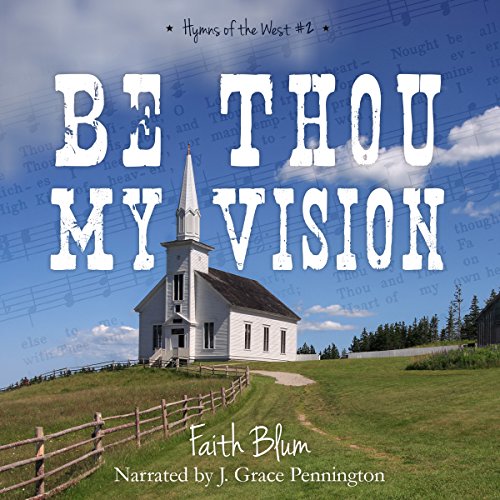 Narrated by J. Grace Pennington
Run Time: 5 hrs and 32 mins
Summary:
Anna Stuart's whole world changes when she receives news of her little brother's death. Desperate, she tries church again after a very long hiatus. There, she meets the pastor's two young sons who are running a tad amok. Eager to be of help, Anna offers her services as a caretaker and child minder.
Additional Comments:
I've heard about a dozen of these kind of Western-ish Christian romance stories, but this one was refreshing in a few of the details. Most of the plot is very standard, but little things like the fate of Anna's little brother and the tough time she had growing up made it more "real" than several others.
Anna's struggles aren't mind-blowingly unique, but her doubts and fears and solutions to such are still valid and relatable.
The gossip mill works itself into a fine fit over the pastor's choice to court Anna, though I can't believe they didn't think of that before the kid said something.
John and James are cute, though at first, I thought the older boy would be the love interest. Took me a while to get his age was like 10 and not 16 ish because the language used seemed formal. James (the younger one, I think) is mute. Oddly enough, this is the second book in a row with a mute character. This sort of detail added a unique flavor to the book.
Conclusion:
Fun Christian romance set in the 1800's.
Audiobook Promotions …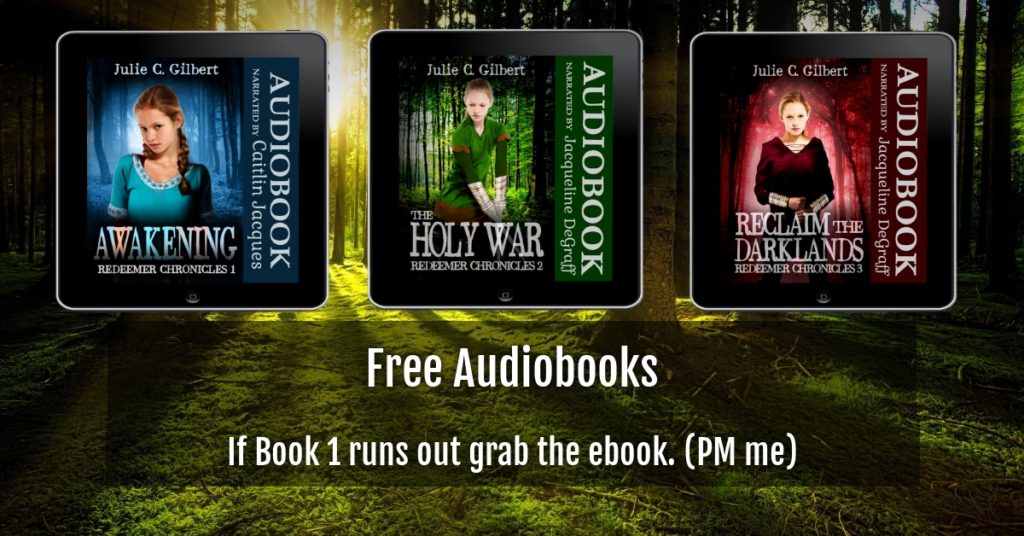 Many of my 43 audible titles are listed on Audiobooks Unleashed.
Whether you're looking for mystery or suspense or fantasy, I've got a title for you. Free codes are probably on audiobooks unleashed.
Normal links go to audible. *The Amazon labeled links are affiliate links. That means I get a very small payment from Amazon if you go through with a purchase.*
Note: Filter by US if you're looking for those codes as many titles are out.
Ones I think may still have US codes: Reshner's Royal Ranger, Never Again, Innova, The Golden City Captives, The Holy War, Reclaim the Darklands, Eagle Eyes, Treachery Makes it Tense, Ashlynn's Dreams Shorts, The Dark Side of Science, Ashlynn's Dreams, Nadia's Tears, Malia's Miracles, and Varick's Quest
There are plenty of UK codes, but not many US ones left.
Redeemer Chronicles (Fantasy)
Awakening – Redeemer Chronicles Book 1, MG fantasy (Amazon) (free codes)
The Holy War – Redeemer Chronicles Book 2, MG fantasy (Amazon) (free codes)
Reclaim the Darklands – Redeemer Chronicles Book 3, MG fantasy (Amazon) (free codes)
River's Edge Ransom – Prequel to Redeemer Chronicles (Amazon) (email devyaschildren @ gmail.com for free codes)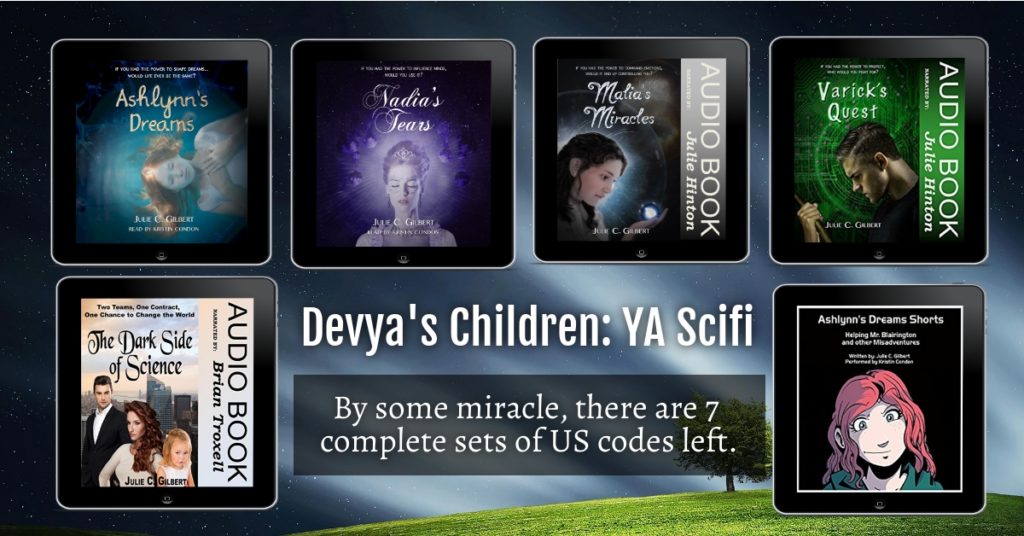 Devya's Children Series Links:
Ashlynn's Dreams Shorts – short stories featuring Jillian. (Amazon) (free codes)
The Dark Side of Science – official prequel to Devya's Children; Genetically altered kids fight for the right to live. (Amazon) (Please email devyaschildren @ gmail.com for free codes)
Ashlynn's Dreams – Genetically altered Dream Shaper learns her gift. (Amazon) (free codes)
Nadia's Tears – Jillian tries to awaken her sister, Nadia, from a coma. (Amazon) (free codes)
Malia's Miracles – Jillian and her siblings try to save a friend's mother. (Amazon) (free codes)
Varick's Quest – Jillian and Danielle get kidnapped. Nadia's also in trouble. (Amazon) (free codes)
More Scifi:
Reshner's Royal Ranger (epic sci-fi) just made it there. (Amazon) (free codes)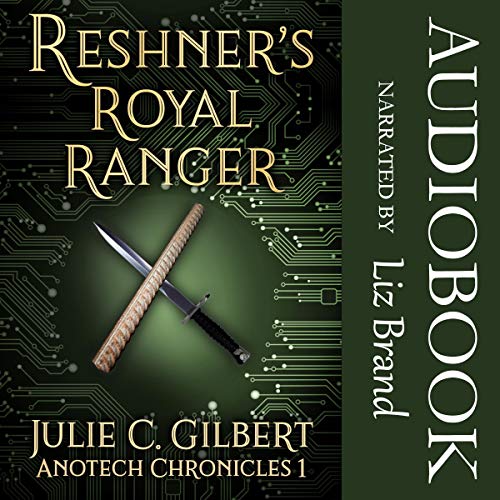 Guardian Angel Files:
Spirit's Bane – Allister and Mina are training to be Guardians. Satan's out to get them. (Amazon) (free codes)
Kindred Spirits – Mina's exiled to Earth. Allister's stuck in the Heavens. (Amazon) (free codes)