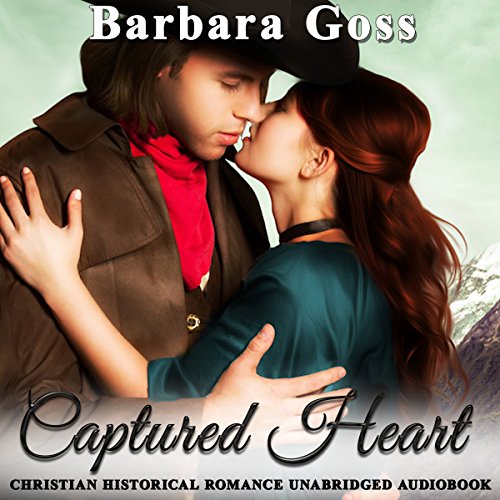 Narrated by Jan Ross
Run time: 5 hrs and 12 mins
Summary:
Amanda's family dies along the Oregon Trail. Two men are interested in her for different reasons. She's not really talking to God.
Additional Comments:
Amanda's anger with God was justified, but her solution (not talking to Him) seemed childish and pointless. Guess grief doesn't make people rational. Left a lot of room for her to grow though, which is a good thing.
The narrator didn't fit the main character very well (IMHO), but she fit my favorite side character perfectly. I enjoyed that character's redemption arc.
Luke and his family were fun to hear about. Don't remember much about the other guy. I finished this a few weeks ago.
The jealousy angle with some of the side characters took some interesting turns.
Conclusion:
This is clean Christian romance. The book follows genre guidelines pretty closely, but it's still a compelling story. If that's not your thing, you'll probably be disappointed. If it is your thing, then you should find it satisfactory.
Audiobook Promotions: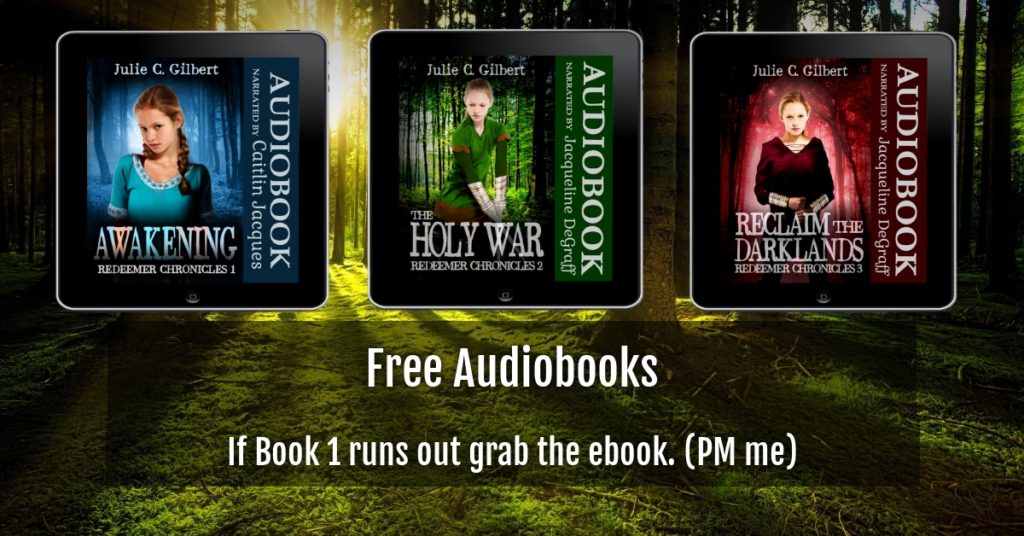 33 of my 34 audible titles are listed on Audiobooks Unleashed.
Whether you're looking for mystery or suspense or fantasy, I've got a title for you. Never Again (mystery, suspense) and Reshner's Royal Ranger (epic sci-fi) just made it there.
Note: Filter by US if you're looking for those codes as many titles are out.
Ones I think may still have US codes: Reshner's Royal Ranger, Never Again, Innova, The Golden City Captives, The Holy War, Reclaim the Darklands, Eagle Eyes, Treachery Makes it Tense, Ashlynn's Dreams Shorts, The Dark Side of Science, Ashlynn's Dreams, Nadia's Tears, Malia's Miracles, and Varick's Quest
Devya's Children Series Links:
Ashlynn's Dreams Shorts – short stories featuring Jillian.
The Dark Side of Science – official prequel to Devya's Children; Genetically altered kids fight for the right to live.
Ashlynn's Dreams – Genetically altered Dream Shaper learns her gift.
Nadia's Tears – Jillian tries to awaken her sister, Nadia, from a coma.
Malia's Miracles – Jillian and her siblings try to save a friend's mother.
Varick's Quest – Jillian and Danielle get kidnapped. Nadia's also in trouble.