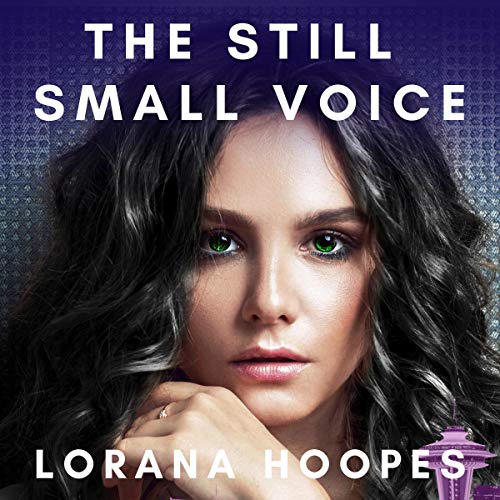 Narrated by Lorana Hoopes
Run Time: 3 hrs and 49 mins
Genre: Christian Spec Fic
Summary:
Jordan Wright embraces her gift quickly, but Kat Jameson does not. This is pretty much the introduction to a series leading up to the End Times. I'm guessing at some point the baton will be passed on to a character mentioned but not really dwelt on.
Additional Comments:
I enjoy stories like this. It got bogged down in Kat's angry phase a little too long, but at least it served the purpose of bringing her through her dark moments.
Interesting take on spiritual gifts.
Some decent life lessons on not getting caught up in the technology and noisy stuff around us.
Audiobook was fine. You could hear the difference between male and female characters. I always speed up narration. The author doesn't have as great a voice range as would have been nice for the characters, but it also wasn't a huge cast, so it worked out just fine.
Youtube audio nearly broke when I went to 2x. It was grainy sounding, but I'm guessing that's because the audio specs are slightly different.
I liked Jordan better than Kat, but that's because she didn't have the fight-this thing going for her for 90% of the book.
The cover doesn't fit. It's too romance-y, not enough spec-fic-y.
Conclusion:
Interesting beginning to a Christian Spec fic series.
If you want to get 5 clean audio promos a month. Sign up here.
Have You Tried Kindle Vella Yet?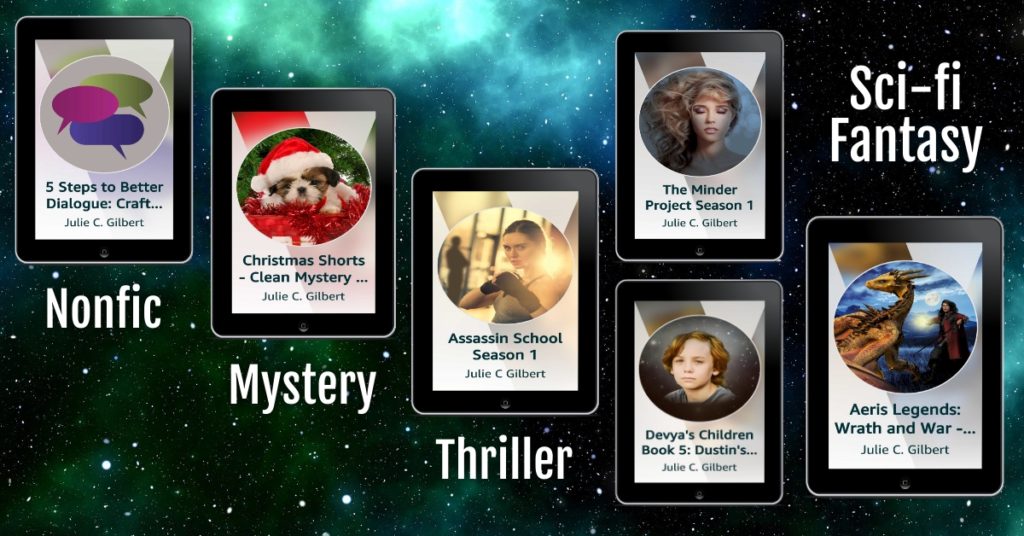 5 Steps to Better Dialogue – (nonfiction, writing skills; Complete) I feel like nonfiction titles should come with spoiler tags. This is a book for writers seeking to learn more about the creation of realistic characters and dialogue.
Christmas Shorts – (Mystery, thriller, Christian, suspense; Ongoing; story 1 is complete) Only one story right now, but will be a collection of short stories with characters from across my series. Typically, FBI agents with personal drama. Might feature an abundance of cute puppies.
Assassin School Season 1 – (thriller, YA; Complete) Teen spies try to survive the rigorous training and other drama as powerful people battle to control the Ghost children.
The Minder Project Season 1 – (scifi, genetic engineering, superpowers; shares characters with Dustin's Decision, Updated Wednesdays) The government gave her genetic Gifts. Now, it wants what it paid for from the program.
Dustin's Decision Devya's Children Book 5 – (YA scifi, shares characters with The Minder Project; Complete) Genetically altered teens struggle to navigate the murky world and control their Gifts.
Aeris Legends – Wrath and War (LitRPG, gaming, fantasy) This takes a box-of-chocolate approach to providing lore entries (creatures, quest descriptions, game mechanics) and short stories for a fantasy world.
Trials, Tribulations, and Trust Issues (Superheros, superpowers) A young woman who can access almost any superpower gets manipulated into testing them for the government.