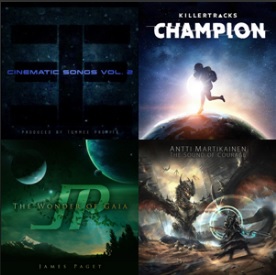 Run time: 1 hr, 40 minutes
Introduction:
The song list for 2020 is still growing. This year, I put most of the instrumental pieces first so you can listen as you do work. There's roughly half instrumental and half lyric songs. It opens with 4 strong, encouraging songs before moving into a new phase.
Opening Instrumental Songs:
Gambling with Fate by Tommee Profitt
Both epic and moving, this song could mean many things. Challenge yourself to gamble with fate (take risks) and live life to the fullest.
Here to Win by Alexander Hitchens
Another good "fight for it" theme. I put this one on my list for students this year. Rousing and enthusiastic, this song celebrates the seriousness and joy of striving to win/ succeed at whatever you do.
Possibilities by James Paget
Beautiful and slightly haunting, this is a good song for exploring whatever comes your way.
A Taste of Freedom by Antti Martikainen
Exciting and triumphant, this is another song that moves one to get up and do something.
Phase Two Instrumental Songs:
Magic of Love by Thomas Bergersen, Two Steps from Hell
A light, pretty piece. I've used before on a playlist I made for my epic scifi series (Anotech Chronicles).
Invincible by Two Steps from Hell
And we're back to fight scene music.
The Hero Within by James Paget
Don't know the history of this song, but it sounds like it was on a video game. I love that this song has several sections to it. There's enough movement and mood shifting to include an entire hero's journey.
Friendship is Magic by Marcus Warner
Apparently, many positive human feelings are magic. This is a beautiful song that speaks of adventures being more fun when shared.
Phase Three Instrumental Songs:
Back in Action by Alexander Hitchens; Mark Petrie
Very similar to "Here to Win," the song is another one meant to pump people up for something.
Tell the World by Really Slow Motion
The adventure continues. Fits with the first wave of songs as well. Figured the list could use a jolt of rousing by this time.
Your Soul is Beautiful by Christoffer Johansson
I put this song on the Kindred Spirits list because it's lovely and fitting for the story, which centers on a pair of guardian angels.
Believe by James Paget
Another pretty song from James Paget. I'm surprised they're not more widely viewed on YouTube. I like the contemplative strains of this one. As with all song interpretations, I'm sure it can mean a dozen things, but I like to think it has to do with the overcoming struggles.
Leap of Faith by Sham Stalin
Epic. Not quite fight music but certain one that challenges a hero to keep moving after his or her goals.
A Tale of Sea Dragons by Marcus Warner
Beautiful and light-hearted, this song celebrates mystery and magic. I figured this was a nice note to end the instrumental section on.
Phase Four (Challenge 1) Lyric Songs:
He Mele No Lilo – From "Lilo and Stitch" Soundtrack
I'm in the midst of writing about an FBI agent who lives in Hawaii. Found this song while searching for appropriate music to get in the mood to write. Cute movie. If I ever make a sound track for that series, this will certainly be on it.
Time Has Come by Wildwood Kin
Favorite lines:
"We are heroes. Each of us is born a fighter."
"The war's not over… it's just begun."
Wake Up World by Unsecret, Ruelle
Pretty sure this ended up on the Redeemer Chronicles: Awakening soundtrack made for me by a friend. It's a good reminder not to just let life float by.
Showdown by Svrcina
Probably wouldn't feel like one of my playlists without a song by Svrcina. Once again, I'm shocked that it's not more widely known. Only about 12K views on YouTube. She's got an awesome voice and her songs are usually unique in a great way.
"I will. I will stand my ground."
Be A Witness by Unsecret, Fleurie
Another "don't stand by while things happen" sort of theme. Guess that's a thing for me this year. I think this also showed up on that Awakening soundtrack.
"If you want to watch the war break out.
If you want to let your silence shout
You can, but I won't just be a witness.
I'll stand."
Phase Five (Challenge 2) Lyric Songs:
Satan, We're Gonna Tear Your Kingdom Down by Sunday Service Choir
A tad repetitive, but a solid reminder of what kingdom warriors should be doing. (Praying and tearing down Satan's kingdom here.)
Crowns by Cass
This ended up on an earlier playlist. This is going to be a year about stepping out and doing things I haven't dared to do before. More details to come.
"Letting go of what the world thinks of me"
Beauty in Your Brokenness by Wildwood Kin
Although most songs on my lists are chosen because of what they mean to me, sometimes, I pick things that are beautiful, have a great message, or might be helpful to somebody I care about.
"It's okay to make mistakes.
When you let go, you'll see it differently."
Wide Open by Austin French, Matthew West
If I had to pick one theme song for the year, I'd probably choose this one, although it's more a wish at this point, a hope that I'll have this sort of courage to pursue what I'm called to do.
This is My Time by Carrollton
"Every time I take one step forward
Seems like I fall two steps back."
"No regrets. Never say die.
Gonna give it all in this fight."
"This is my time.
Won't quit I've just begun."
Lyrics are pretty powerful. You'll probably guess I've got a thing for this kind of message this year.
Phase Six (Winddown) Mostly Lyric Songs:
Carry You by Ruelle, Fleurie
Both women have beautiful voices. Another song included for sheer beauty and the reminder somebody else might need. I am sure there will be a time in my life when I need this reminder, but thankfully, it's not right now.
Never Alone by Wildwood Kin
No matter what you face in life, you're never alone, even if it feels that way. Once again, not a reminder I currently need, but something that's been on my heart for those around me.
Freedom Hymn by Austin French
First time I listened to this, I don't think I really liked it, but it's currently one of my favorites from this artist.
"I push, I pull, go back and forth
finding myself pounding on a locked door"
"I can never be free without you"
"I can never be me without you"
Climb Higher by Pinkzebra, Benji Jackson
And we're back to motivational stuffs.
"To reach the top you've got to keep on moving"
"You've gotta climb higher"
"Let the fire burn brighter"
To the Sky (Moderate) by Dirk Maassen (Piano music, No lyrics)
Could probably end with Climb Higher, but I figured the end (so far) is a good place to put a contemplative, pretty piano piece. It's kind of a "hey, you've just heard a lot of challenges, take some time to process" theme.
Conclusion:
Hope you've enjoyed learning more about the songs I've chosen to represent 2020. Life is full of challenges. Music is a wonderful way to process the things that come your way or psych yourself up to do what needs doing.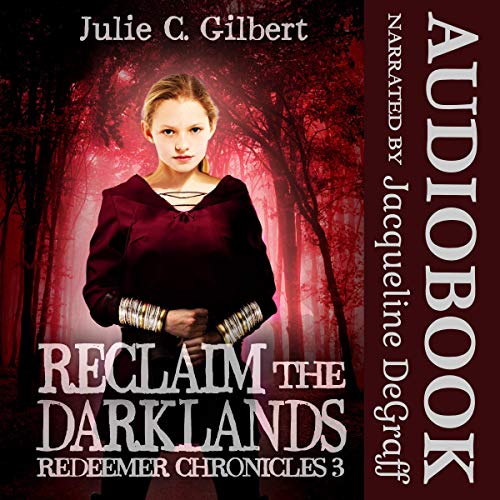 Audiobook Promotions …
Feb Promos on Audiobook Crave.com (requires email sign in):
5 Steps to Surviving Chemistry
Spirit's Bane (Guardian Angel Files Book 1)
Kindred Spirits (Guardian Angel Files Book 2)
Violence in Vegas (Eagle Eyes Book 1)
Rescue in Reno (Eagle Eyes Book 2)
Danger in Dallas (Eagle Eyes Book 3)
Devya's Children Series Links:
Ashlynn's Dreams Shorts – short stories featuring Jillian.
The Dark Side of Science – official prequel to Devya's Children; Genetically altered kids fight for the right to live.
Ashlynn's Dreams – Genetically altered Dream Shaper learns her gift.
Nadia's Tears – Jillian tries to awaken her sister, Nadia, from a coma.
Malia's Miracles – Jillian and her siblings try to save a friend's mother.
Varick's Quest – Jillian and Danielle get kidnapped. Nadia's also in trouble.
Check out my other titles available on Audiobooks Unleashed:
Beyond Broken Pencils – contemporary, literary
Shadow Council Combo (Books 1-4)
(Alternately, the individual titles can be found on Audiobook Crave
SC 1: Money Makes it Deadlier
SC 2: Revenge Makes it Sweeter
SC 3: Christmas Makes it Chaos
SC 4: Treachery Makes it Tense)
Eagle Eyes – mystery thriller
Scratched Off – mystery, thriller; FBI agent vs serial killer, more intense than Shadow Council/Eagle Eyes
Awakening – Redeemer Chronicles Book 1, MG fantasy
The Holy War – Redeemer Chronicles Book 2, MG fantasy
Reclaim the Darklands – Redeemer Chronicles Book 3, MG fantasy
The Collins Case – Heartfelt Cases Book 1, Christian mystery
The Kiverson Case – Heartfelt Cases Book 2, Christian mystery
The Davidson Case – Heartfelt Cases Book 3, Christian mystery
Other titles on Audiobook Crave (but buried deep):
5 Steps to Better Blurbs – for authors
Innova – Christian Dystopia
The Golden City Captives – short fantasy
Fatal Interest – short mystery/thriller