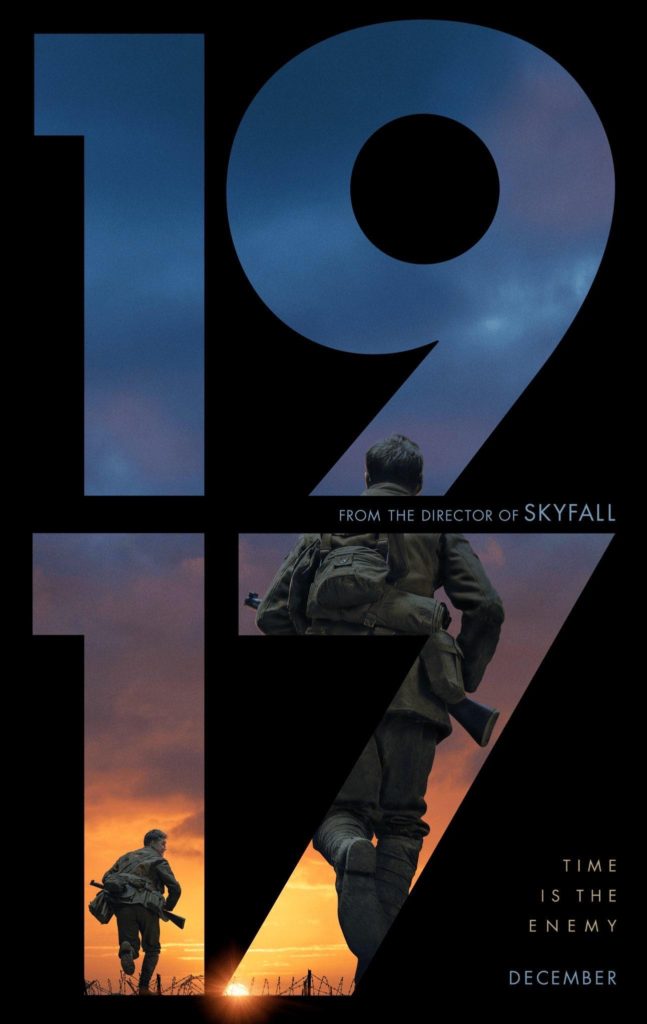 *Spoiler Section at end is going to be fatter than usual because I can't say much without spoiling something.
Summary:
Lance Corporals Blake and Schofield are sent on a dangerous mission to stop a doomed attack. (Not a spoiler, that's in the trailer.) Quite a few minutes of the beginning are spent following the young men as they receive their orders and begin to pick their way through the British line towards the front and then into No Man's Land.
Additional Comments:
Blake and Schofield don't know what they've been summoned for, but it's quickly apparent that it'll be a personal mission for Blake. His older brother is one of the men whose company is marching into potential disaster.
Plot 4/5: Pretty straightforward, but they manage a few surprises.
Violence level: High. It's a war movie. If they're not picking their way through grossness, they're running for their lives.
Worth seeing in theaters? Yes. It's the kind of movie enhanced by a larger screen. You can enjoy it on a phone or a home television, but you'll be missing out on a lot of the film's beauty and horror.
It's not a feel-good comedy by any stretch, but they worked in some lighter moments.
I found it interesting to try to track which scenes made it into the trailer.
The characters are kind of bland, but they're guys worth rooting for. I think that may have been part of the point. WWI was full of confusion, hardship, and millions of young men with stories that got drastically altered or cut short.
Conclusion:
War movies aren't my go-to genre, but this one was fulfilling to see. It's a solid movie.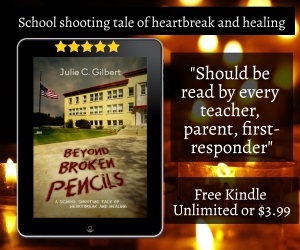 Associate links to follow…
Note: I'm starting to use a few ad sites for audiobooks, so codes are disappearing quickly.
Available Audiobooks: I have free codes for almost everything. That will change very soon.
New Release: The Shadow Council Series 1: Money Makes it Deadlier – An FBI agent gets caught up in a robbery gone wrong.
Shadow Council Book 2: Revenge Makes it Sweeter – A midnight summons calls FBI Special Agent Megan Luchek into a fight for a young girl's life.
Shadow Council Book 3: Christmas Makes it Chaos – The FBI agent gets a strange ally in the quest to prevent chaos from rocking a lot of people's holiday season.
Shadow Council Book 4: Treachery Makes it Tense – The agent and the assassin have to team up if they want to survive.
Shadow Council is also available as a ~13 hr bundle.
The Collins Case – 2 FBI agents track down a kidnapped family. Kid friendly.
If fantasy's more your thing, go Redeemer Chronicles. The first, Awakening, is available as an audiobook.
Ashlynn's Dreams Shorts – a kid deals with her parents' divorce, bullies, and the wonder of discovery.
Try The Dark Side of Science – Genetically altered kids fight for the right to live.
Beyond Broken Pencils – Contemporary literary tale of a school shooting. Ian unleashes his inner demons on his classmates and teachers…
Scratched Off – FBI agent vs a serial killer. When Sam Kerman sets out to hunt a serial killer, he has no idea how personal the case will become.
Spoiler Section:
I did not see Blake's death coming. It makes sense in everything right down to who's pictured first on Rotten Tomatoes, but I'm glad I didn't have that surprise spoiled. It's a bold choice—offing one of the main characters near the beginning. But I think it works to drive the movie forward.
Schofield doesn't want to be there, but he's seen more action than Blake. He is the more experienced soldier. He's become a tad cynical about things, like his medal (just a piece of tin). Blake's still new enough to be charmed by the thought of a medal (it's not just a piece of medal…it's got a ribbon too.)
War is complicated. Blake and Schofield couldn't just watch the enemy fighter burn to death but rescuing him cost Blake his life. That's messed up, but just the sort of messed up stuff that could happen.
I cried twice. Couldn't tell you that before without spoiling something. Once when Blake and Schofield had their moment while Blake was dying. Second time was when Schofield handed the rings and dogtag to Blake's brother. It was sad to see the brother go from anticipating/looking for Blake to realizing the truth to struggling to contain his grief.