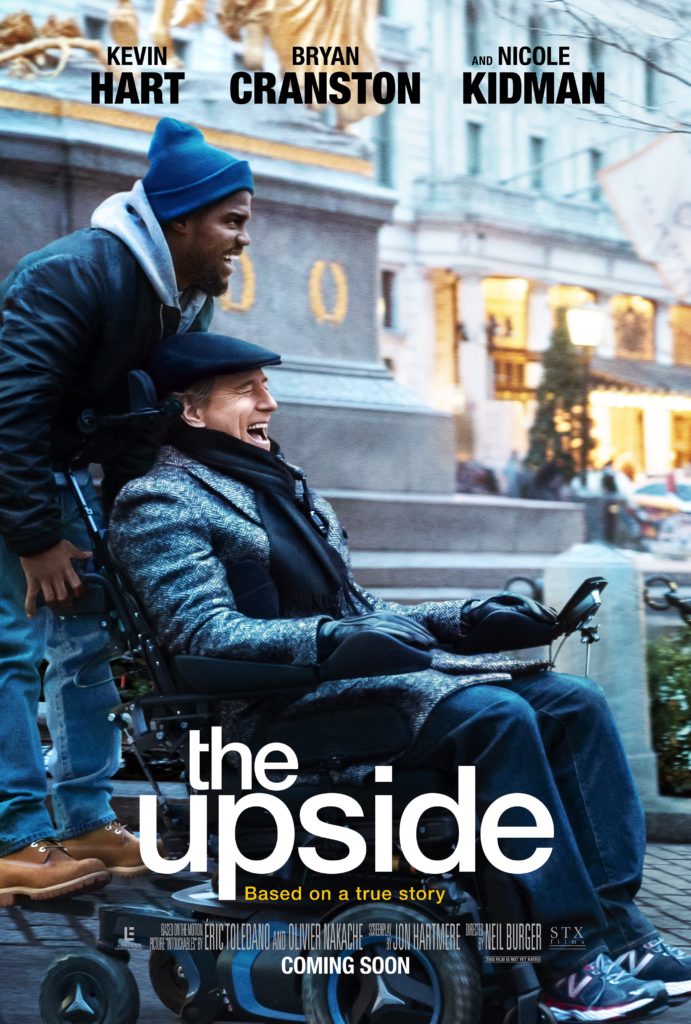 Summary:
Dell desperately needs a job. Phillip needs a caretaker. Not really impressed with the stuffy candidates who trained for the job, Phillip hires Dell to be his hands and feet. Thus, is born an oddball friendship between men from very different economic spheres.
Additional Comments:
– Phillip only hires Dell because he's hands down the worst candidate for the job. The rich guy battles depression stemming from losing his wife and being paralyzed.
– Flashbacks to Phillip's wife are handled well. I typically don't like flashbacks, but at least, it was competently done.
– Bryan Cranston's performance is solid. It must have been difficult to portray emotion without moving his arms or legs.
– The story started in the middle for effect, but I found that to be more confusing than it needed to be.
– The trailer actually shows you probably about 85% of the movie.
– It's not a comedy, but there are some lighthearted, amusing moments.
– Content warnings: Crude humor. Some cursing. Some recreational drug use. Some glorification of reckless behavior.
Conclusion:
Don't think it'll go down as the best movie I see in 2019, but it's worth watching once.
Associate Links:
(If you click through and buy something, there's the chance I'll earn like $0.04 ….)
Amazon Prime
The Collins Case – 2 FBI agents track down a kidnapped family. Kid friendly.
If fantasy's more your thing, go Redeemer Chronicles. The first, Awakening, is available as an audiobook.
Ashlynn's Dreams Shorts – a kid deals with her parents' divorce, bullies, and the wonder of discovery.
Try The Dark Side of Science – Genetically altered kids fight for the right to live.
OR