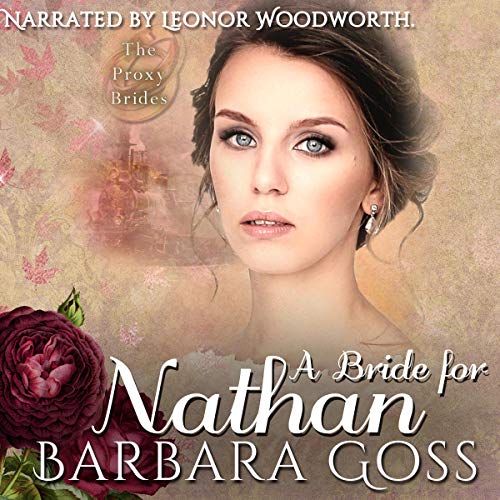 Summary:
Nathan Kahn gets his leg blasted off in the final days of the Civil War. His friend, Ben, takes care of him, going so far as to take him home and stay with him through his rough recovery. Nathan could die any day. If that happens, what will become of Nathan's young daughter? Ben's not exactly equipped to raise Belle. But he might know someone who is.
Additional Comments:
– Characters 4/5 Stars: Everybody is nearly sickeningly sweet, but I think that's a genre thing. Allie's nice. Sam's nice. Belle's unrealistically the perfect child. Nathan's hardworking and handsome. Ben's a saint. You get the picture. Despite this, there is some character development both in Nathan and Allie. Besides, they're all likeable.
– Plot 4/5 Stars: This isn't exactly a shoot-'em-up Western story, but it's an interesting Civil War era recovery tale. The daily act of living was a struggle sometimes. Add in serious war injuries, emotional scars, and unexpected responsibilities and there's enough action to keep things going.
– Mini-mystery: One fun thing woven throughout the book is a mini-mystery surrounding Nathan's first wife.
– Content Warnings: None. Some awkward, married people conversations that serve the plot well but that's about it.
Conclusion:
If you enjoy Civil War and post-Civil War, clean stories, this is a good one to check out.
Associate links to follow…
Amazon Prime
The Collins Case – 2 FBI agents track down a kidnapped family. Kid friendly.
If fantasy's more your thing, go Redeemer Chronicles. The first, Awakening, is available as an audiobook.
Ashlynn's Dreams Shorts – a kid deals with her parents' divorce, bullies, and the wonder of discovery.
Try The Dark Side of Science – Genetically altered kids fight for the right to live.

OR