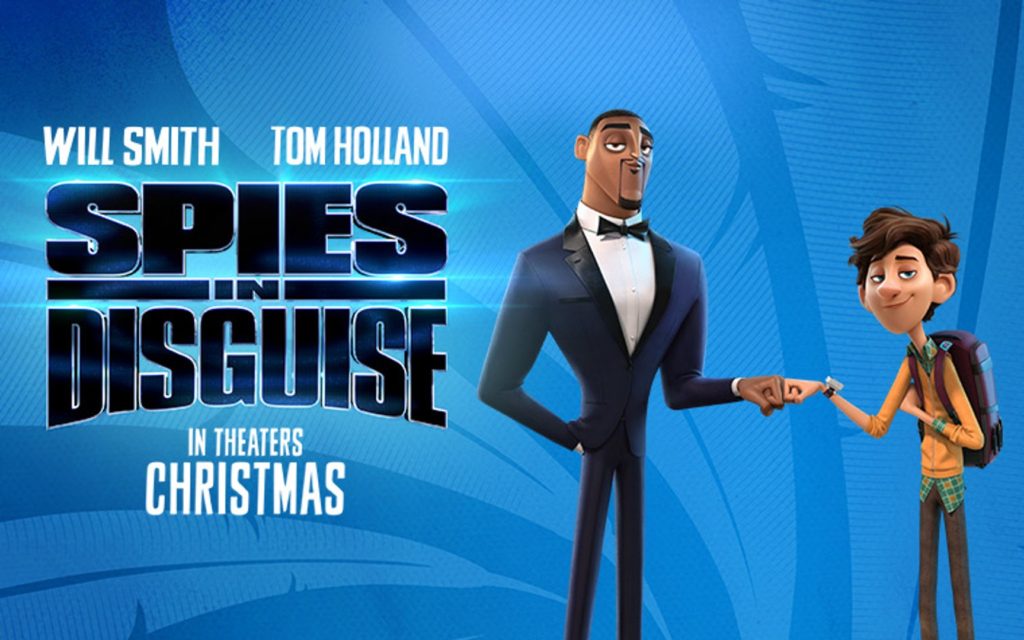 Starring Will Smith and Tom Holland and Ben Mendelsohn
Summary:
The worlds greatest spy, Lance Sterling (Will Smith), gets framed for stealing dangerous tech. His only chance to catch the real bad guy and clear his name is turning to Walter Beckett (Tom Holland), a disgraced guy from the gadgets lab.
Additional Comments:
There are moments so stupid it hurts to watch, but overall, there's a weird charm to the movie.
It's definitely got some Hollywood preaching going on in there. Can't we all just get along? Fire fighting fire makes a bigger fire, etc. Bad guys are people too.
They went all Disney on Beckett's mother. Kinda uncalled for.
I get it's a kid's movie, but the humor is more juvenile than most animated flicks. More about pratfalls and potty humor than anything else.
Flip side, there were some genuinely hilarious moments. My favorite moment was the subtitle from Lovey (I was aiming for your face.)
Is it worth seeing? Yes, but I'd say moreso if you have somebody who falls in the target group of about 10-12 years old.
Is it worth seeing twice? Nope.
Am I glad I saw it? Jury's still out on that one.
Conclusion:
Harmless kiddie flick about Will Smith being turned into a pigeon.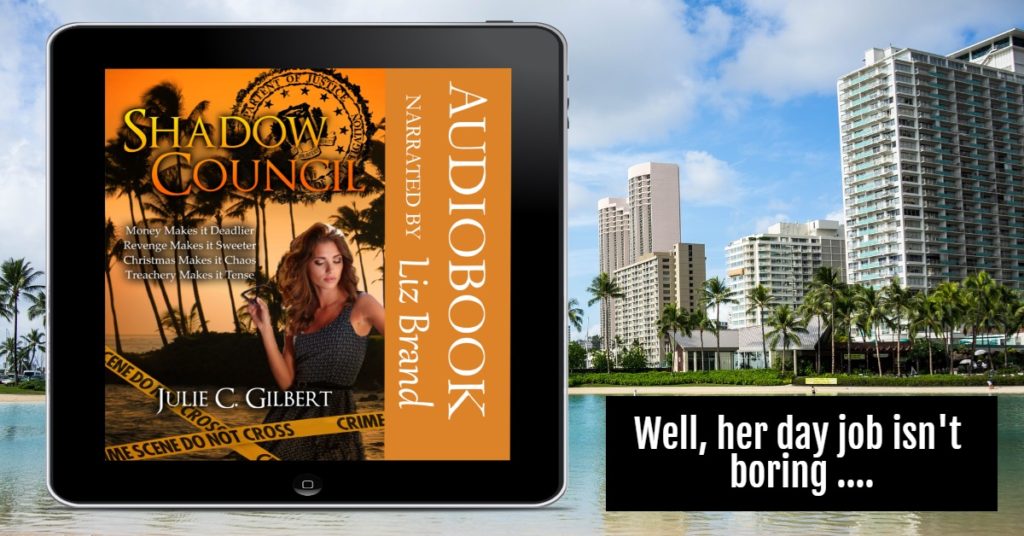 Associate links to follow…
Note: I'm starting to use a few ad sites for audiobooks, so codes are disappearing quickly.
Available Audiobooks: I have free codes for almost everything. That will change very soon.
New Release: The Shadow Council Series 1: Money Makes it Deadlier – An FBI agent gets caught up in a robbery gone wrong.
Shadow Council Book 2: Revenge Makes it Sweeter – A midnight summons calls FBI Special Agent Megan Luchek into a fight for a young girl's life.
Shadow Council Book 3: Christmas Makes it Chaos – The FBI agent gets a strange ally in the quest to prevent chaos from rocking a lot of people's holiday season.
Shadow Council Book 4: Treachery Makes it Tense – The agent and the assassin have to team up if they want to survive.
Shadow Council is also available as a ~13 hr bundle.
The Collins Case – 2 FBI agents track down a kidnapped family. Kid friendly.
If fantasy's more your thing, go Redeemer Chronicles. The first, Awakening, is available as an audiobook.
Ashlynn's Dreams Shorts – a kid deals with her parents' divorce, bullies, and the wonder of discovery.
Try The Dark Side of Science – Genetically altered kids fight for the right to live.
Beyond Broken Pencils – Contemporary literary tale of a school shooting. Ian unleashes his inner demons on his classmates and teachers…
Scratched Off – FBI agent vs a serial killer. When Sam Kerman sets out to hunt a serial killer, he has no idea how personal the case will become.