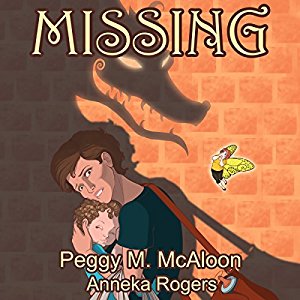 Title: Solid Entry in MG Fantasy Series
Summary:
Elle Burton's brother has disappeared, and her friend Jimmy becomes a Guardian. Elle might be the Chosen One, but she has to save her brother first.
Additional Comments:
It's definitely middle grade. That said, it's kid-safe and fairly realistic. I like the balance between the kid being a hero and still being a kid.
It probably helps to read book 1, but it's enjoyable as is.
The narrator did a lovely job.
Elle's a fun character. I don't get much sense of Jimmy, but I think he'll be important in the series later.
The side characters are a little hard to distinguish if you're not familiar with them already, but it's still fun.
The magic world is pretty well-defined. There are some terms that are probably better explained in book 1.
The danger and way they solve the mystery is fairly realistic.
I enjoyed the way Elle's home life progressed. There's good balance of her being a hero and just being a 10 year old kid with a heart of gold. She's the sort of kid you can totally believe lives next door.
I don't usually comment on covers but the audiobook one is by far my preferred one vs the ebook one. I think the cartoon-ish one captures the essence of the story better. The ebook one says YA, but not fantasy. This is definitely a fantasy book.
Conclusion:
Solid entry in an interesting MG fantasy series.
P.S. The author is a lovely person. You should find her on FB and say "hi."
As Always …
If you want the chance to get the audiobook for free, please join Audiobook Readers' Edge.
If you're an author with an audiobook you'd like featured, sign up for Audiobook Authors' Edge.
Thanks for your time.
Sincerely,
Julie C. Gilbert
Audiobook Edge and it's Matchmaker Program are completely free now, but if you wanna donate anyway, go for it 😉
Er, just do it as a friend b/c otherwise, you're basically just paying paypal.
[paypal-donation]
Prime Student – 1/2 off?! I'm jealous.
Kindle Unlimited