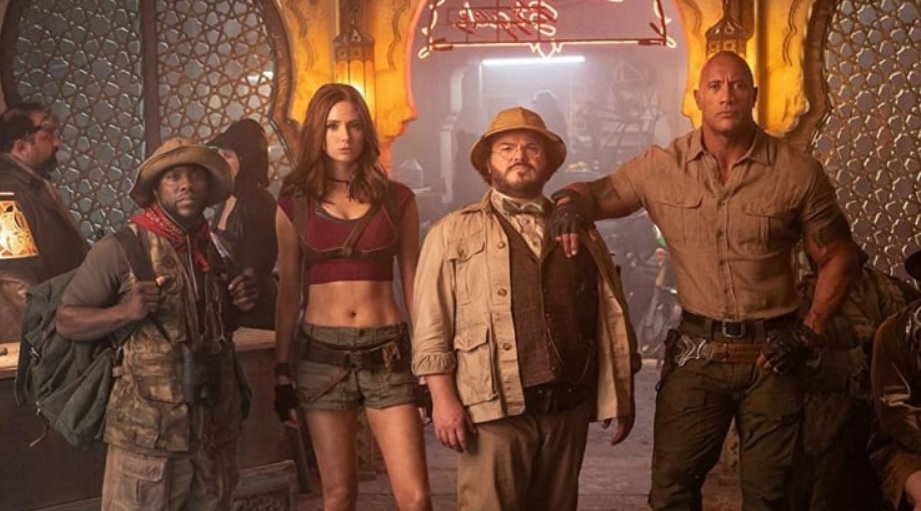 *Spoilers after ads
Summary:
Now a college freshman, Spencer has a hard time adjusting to being ordinary. Everybody else seems to have embraced the change, but he's experiencing a lot of doubt about who he is and what he wants out of life. Eager to embrace the feeling of empowerment he had the first time, Spencer reenters the game, inadvertently missing his meeting with his friends. Once they figure out he must have gone back in, his friends dive back into Jumanji.
Additional Comments:
Random: This song (Jungle Out There) happens to fit the movie's theme.
Way back in the day, Jumanji was an interesting concept (game coming to life). But these offshoots are probably the best thing that happened to the franchise.
I'm torn on whether you need to see the first to truly enjoy this one. I saw it when it was in theaters, so it's been a while. I still enjoyed this one, even though I don't remember much about the specifics of the first spinoff/sequel.
Plot 4/5: The inner plot is a simple, video-game-eqsue plot. A villain has stolen something. The heroes must save the world by recovering the stolen item. The outer plot is also straightforward: friends entering peril to rescue one of their own. There's also a touching sideplot with Eddie, Spencer's grandfather.
Characters 5/5: Spencer's navel gazing borders on blah, but I guess that's a normal human reaction to having been a superhero then returning to the real world where it's cold and nothing's going right and everybody else seems to have moved on. Bethany (the cheerleader/ volunteer worker), Martha (studious one), and Fridge (the athlete) have embraced college life. Eddie (Spencer's grandfather) and Milo (a friend of Spencer's grandfather) have an old tiff that unfolds slowly.
Character Commentary: I recently saw Knives Out, which has quite the cast of unique characters. The difference between my reaction to that movie and this one is that the characters in the other movie are specifically designed (for the most part) to have you hate them. This movie, you can root for everybody, both inside and out of the game setting.
Humor 5/5: Whether it's the quirks of the characters being themselves, or something crazy and ridiculous happening, the humor sticks the landing very well throughout the movie.
There continues to be a stream of movies set inside video games (i.e. Ready Player One), but this series is my favorite. To be fair, it has some competition in Wreck-It Ralph and its sequel.
The acting was spectacular. More details below.
Conclusion:
Fans of old-school Jumanji and the sequel (Jumaji: Welcome to the Jungle) will enjoy this one. To get the most out of it, you may wish to revisit Welcome to the Jungle before watching The Next Level.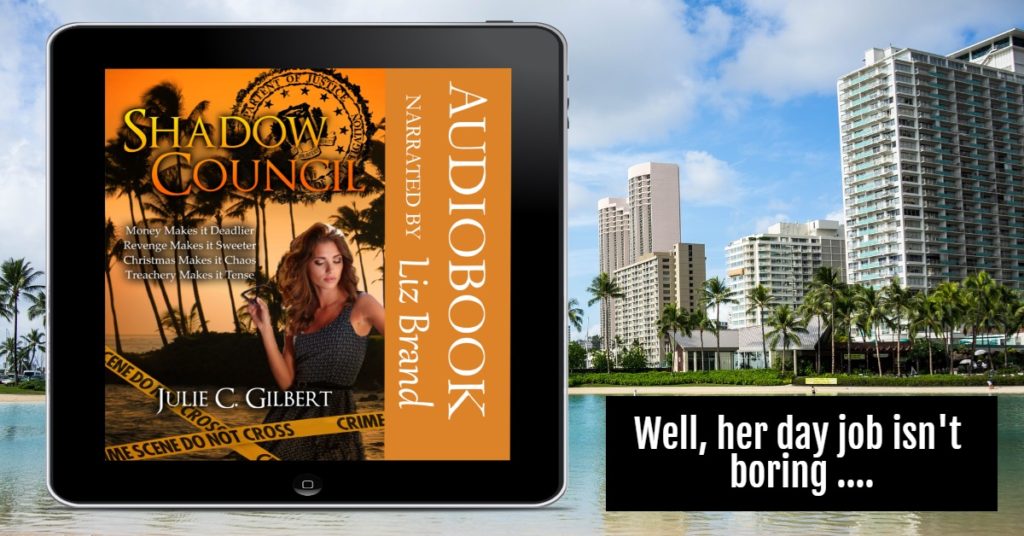 Associate links to follow…
Note: I'm starting to use a few ad sites for audiobooks, so codes are disappearing quickly.
Available Audiobooks: I have free codes for almost everything. That will change very soon.
New Release: The Shadow Council Series 1: Money Makes it Deadlier – An FBI agent gets caught up in a robbery gone wrong.
Shadow Council Book 2: Revenge Makes it Sweeter – A midnight summons calls FBI Special Agent Megan Luchek into a fight for a young girl's life.
Shadow Council Book 3: Christmas Makes it Chaos – The FBI agent gets a strange ally in the quest to prevent chaos from rocking a lot of people's holiday season.
Shadow Council Book 4: Treachery Makes it Tense – The agent and the assassin have to team up if they want to survive.
Shadow Council is also available as a ~13 hr bundle.
The Collins Case – 2 FBI agents track down a kidnapped family. Kid friendly.
If fantasy's more your thing, go Redeemer Chronicles. The first, Awakening, is available as an audiobook.
Ashlynn's Dreams Shorts – a kid deals with her parents' divorce, bullies, and the wonder of discovery.
Try The Dark Side of Science – Genetically altered kids fight for the right to live.
Beyond Broken Pencils – Contemporary literary tale of a school shooting. Ian unleashes his inner demons on his classmates and teachers…
Scratched Off – FBI agent vs a serial killer. When Sam Kerman sets out to hunt a serial killer, he has no idea how personal the case will become.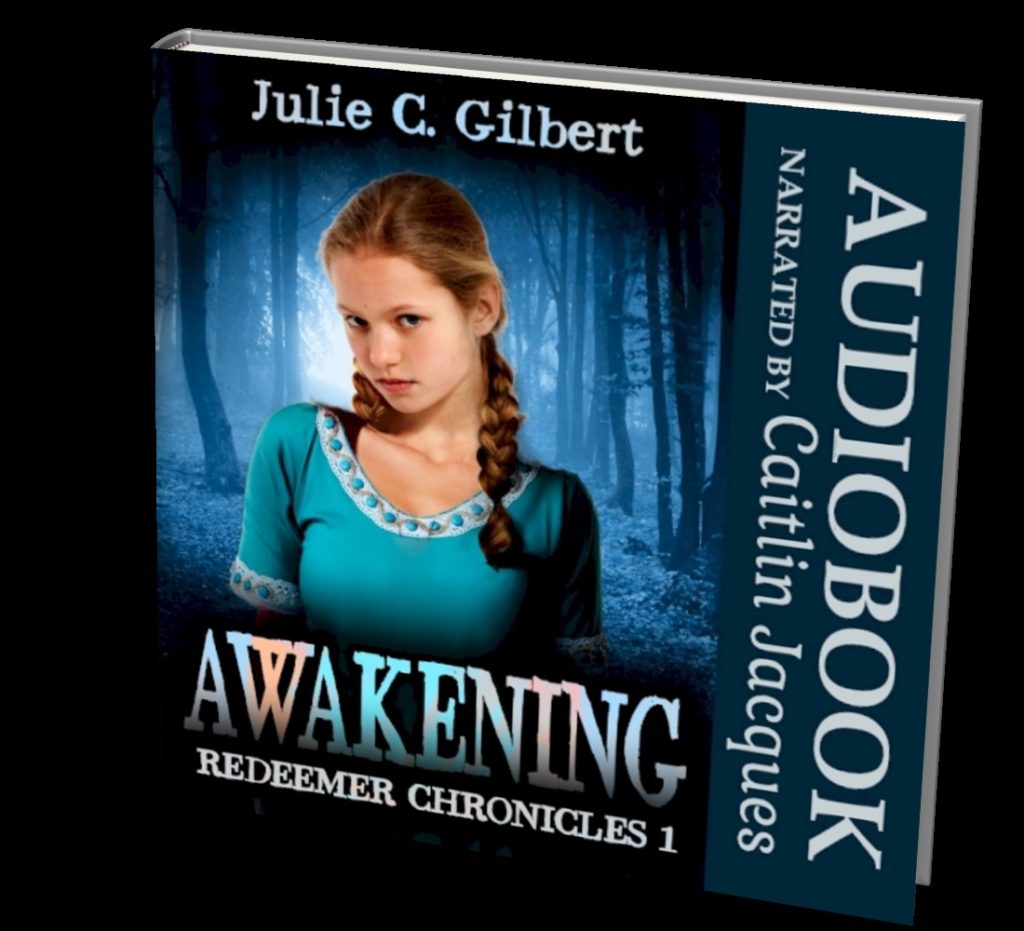 Spoiler Section:
The body switching thing was hilarious.
It's a star-studded cast as usual: The Rock, Kevin Hart, Karen Gillan, Jack Black, Nick Jonas, Danny DeVito, Awkwafina, etc. With the body switching thing, they had to pull off channeling the various kids and the two adults. Awkwafina was Spencer then Spencer's Grandpa. The script pulled off the diff characters excellently, and the actors executed the changes admirably.
I enjoyed how they wove in the conflict between Milo and Eddie. It's a simple conflict but a realistic one. Two friends who worked for forever together sell their business, leaving one bitter and the other ready to enjoy life.
The deaths even managed to be amusing at times. The cannon ball/ rocket launcher thing that took them all out scared the heck out of me. Pretty sure I nearly threw popcorn.
The twist at the end was predictable yet thoroughly enjoyable.