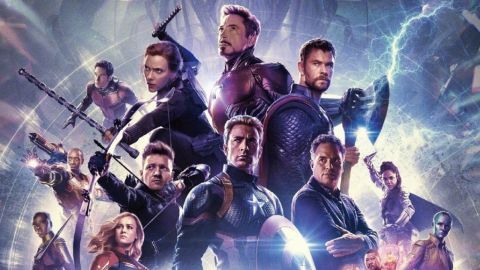 *Will attempt to keep this short assessment spoiler free, because it's definitely more fun without spoilers.*
Summary:
The Avengers fight back after Infinity War …
Additional Details:
As with all Marvel movies, there's a heck of a lot of action with some timely humor scattered about.
It's quite the large cast.
The movie is probably worth seeing twice.
Part of the unholy length to the movie (3 hrs) deals with some deep character development. Ultimately, it will depend on how much you enjoy character development to decide whether you think that extra time is worth the payoff.
Side Note: I know a LOT of people who talk about just seeing a bootleg, pirated version. I feel like that's not going to do it justice. Do yourself a favor and see it in an official movie theater. You can whine all you want about how expensive it is, but there are some movies (like this) where the big screen enhances the atmosphere.
I'll follow this up with a spoiler review in the next day or so.
Conclusion:
Yes, it's worth seeing in theaters.
Associate links to follow…
Amazon Prime
The Collins Case – 2 FBI agents track down a kidnapped family. Kid friendly.
If fantasy's more your thing, go Redeemer Chronicles. The first, Awakening, is available as an audiobook.
Ashlynn's Dreams Shorts – a kid deals with her parents' divorce, bullies, and the wonder of discovery.
Try The Dark Side of Science – Genetically altered kids fight for the right to live.

OR