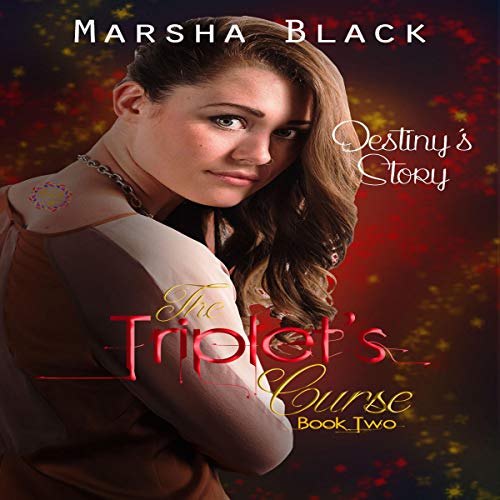 Narrated by Kathleen Li
*Spoilers possible in the discussion
Summary:
Destiny comes into her powers and meets her man.
Additional Comments:
This book is almost identical to the first book in the series, except that Blake's already in town.
Destiny's gift of fire is pretty neat.
There was more of an attempt to give Blake a conflict this round, but it still went nowhere.
The relationship didn't really develop so much as explode into existence. Didn't strike me as realistic. At first, Blake and Destiny dislike each other. Two seconds later, they're literally falling all over themselves to be near each other.
World-building 2.5/5: The concept of there being a curse that the three girls have to break is cool enough, but there's no resolution in any of the first two books. You find out their powers, the guy they're destined to be with, they have weird dreams, and the title character gets in a fight with a mid-level bad guy.
The training's not realistic either. Three families from a mysterious cult have sons that happen to have children around the triplet's age. The boys have been trained for years and now they're the trainers to the girls. Why? Their fathers are useless too. Their roles in both books thus far have been like this: something weird happens, gee, we should tell our fathers, *tells fathers*, yup, that's weird, I'll research it and get back to you…
I feel like I missed something, like how Destiny knew where to meet the bad guy for her showdown.
Narration 4/5: The story's presented well. You can tell who's who. There's good flow to the reading.
Conclusion:
If you're invested in the series, I'd wait until book 3 is ready to listen to this one. It's certainly going to have the middle story feeling.
Associate links to follow…
Available Audiobooks: I have free codes for almost everything.
The Collins Case – 2 FBI agents track down a kidnapped family. Kid friendly.
If fantasy's more your thing, go Redeemer Chronicles. The first, Awakening, is available as an audiobook.
Ashlynn's Dreams Shorts – a kid deals with her parents' divorce, bullies, and the wonder of discovery.
Try The Dark Side of Science – Genetically altered kids fight for the right to live.
Beyond Broken Pencils – Contemporary literary tale of a school shooting. Ian unleashes his inner demons on his classmates and teachers…
Scratched Off – FBI agent vs a serial killer. When Sam Kerman sets out to hunt a serial killer, he has no idea how personal the case will become.
Nonfiction:
5 Steps to Surviving Chemistry – A primer for chemistry students. Breaks down concepts into simple terms.
5 Steps to Better Blurbs – A book for writers looking to improve their book descriptions