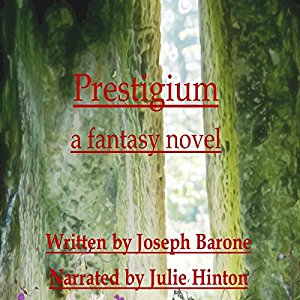 4.5/5 Paranormal Detective
Summary:
Tanya Cora gets drawn into a mystery with more magic than she bargained for.
Random Comments:
There's a lot of world-building here, so it takes some getting used to. The informational sessions are handled nicely in that the main character genuinely isn't aware of most of it, so the reader gets to learn as she does.
The MC – Tanya – has a habit of commenting on everything that can get tiresome on occasion, but mostly, it comes across as amusing. She's got a semi-jaded view of the world, but that fits well with the cop persona.
It's definitely the sort of story that's more fun to listen to than to read.
The cover's okay. I would like a more solid view of what the main character looks like. Something deeper, darker would be cool.
The reader gets cheated a bit in the end where the epic battle is concerned. I'm not looking for blood and gore, but some description would be nice. References exist, but still …
The narrator's good. I'm a fan.
I enjoyed how the story took familiar magic and elements and added its own twist.
Conclusion:
A worthwhile fantasy story.
As Always …
If you want the chance to get the audiobook for free, please join Audiobook Readers' Edge.
If you're an author with an audiobook you'd like featured, sign up for Audiobook Authors' Edge.
Thanks for your time.
Sincerely,
Julie C. Gilbert
Audiobook Edge and it's Matchmaker Program are completely free now, but if you wanna donate anyway, go for it 😉
Er, just do it as a friend b/c otherwise, you're basically just paying paypal.
[paypal-donation]
Prime Student – Oh, how I wish I was still a student.
Kindle Unlimited
Free Kindle Reading App