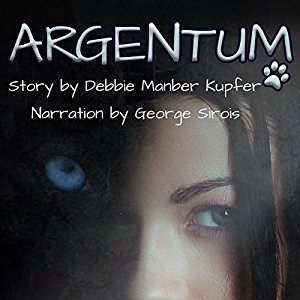 4.0/5 Magic, Mystery, and Destiny
Summary:
Miri Katz, a student at P.A.W.S. has a lot more to deal with than mere classes. Her father's a semi-immortal psychopath of sorts. That's enough to give you grays even if you don't have the ability to turn into a cat.
Additional Comments:
Although this story can be read and understood without listening or reading book one, I'd recommend doing this series in order.
Tons of cool concepts can be found in here. I like the idea of magic schools, powerful pendants, the quest for immortality, moral questions, and stuff like that.


Content Warning:
There are also some pretty disturbing elements involving multiple forms of abuse of a minor. The book is categorized as YA. I know teens deal with stuff like this. The tough content is handled reasonably well, but I just don't like it in fantasy stuff. It makes stories way less kid-friendly, meaning I can't recommend it to the target audience. (Everything else fits a 13-ish age bracket splendidly, except that.)
The narrator performede with heart.
Alas, I didn't like certain characters. I don't think you're meant to like the particular character I had in mind, but it's really annoying to actively hate story characters. (On the flip side, that means they've got some depth to them.) This could just be the voice used for the character, it grated on the nerves. Pretty sure that's exactly what it's supposed to do …
There's not a great deal of closure. It's very much a part two of multiple stories. I would have liked a few more threads to be tied up. I'm sure they will be, but that will have to wait for book 3.
Conclusion:
If you're okay with slightly depressing themes like sexual abuse of a kid and can get past that, then it's actually a really good book.
As Always …
If you want the chance to get the audiobook for free, please join Audiobook Readers' Edge.
If you're an author (or a narrator) with an audiobook you'd like featured, sign up for Audiobook Authors' Edge.
Thanks for your time.
Sincerely,
Julie C. Gilbert
Audiobook Edge and it's Matchmaker Program are completely free now, but if you wanna donate anyway, go for it 😉
Er, just do it as a friend b/c otherwise, you're basically just paying paypal.
[paypal-donation]
Prime Student – Oh, how I wish I was still a student.
Kindle Unlimited
Free Kindle Reading App