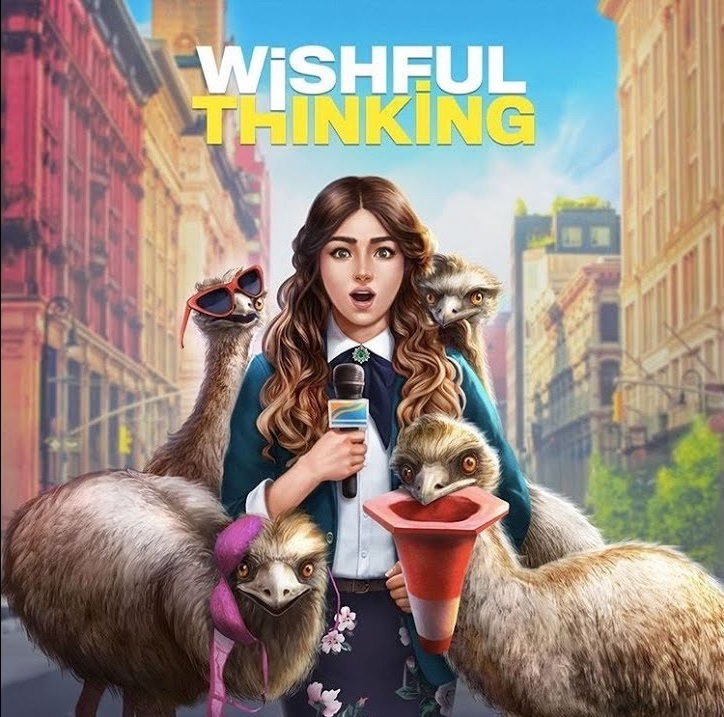 Will attempt to keep this spoiler free.
Summary:
This book wins for weirdest way to get a cool power. It's cliché, but I don't think they've done anything like it before. The MC gets struck by lightning and suddenly can read people's and animals' thoughts.
Additional Comments:
It was a tad strange to me that the two love interests this round, Aubrey and Jaime, have names that I'd most likely associate with girls. As usual, the pair was ridiculously hot. Pixelberry must have their minions working very hard on male models.
The main character's boss is a genuine jerk. Kind of reminds me of the best friend's boss from Red Carpet Diaries.
I adopted the puppy and the kitten. Sort of wish they had more scenes with the main character. They were adorable.
Plotwise, this one turned out to be of a similar vein to an episode of Leverage or Pixelberry's other tale about Big Sky Country. *Spoiler* Little guy vs big company. It's a somewhat tiresome tale, but they pull it off very well.
The MC lost their powers at a very convenient time. I think plot twists like that are cheap shots, but I can also seeing that the plot wouldn't have worked very well if she'd kept her powers through that time.
Conclusion:
I thought I'd like it more, but it turned out decent. Not sure there's a lot of replay value though.
Associate links to follow…
Available Audiobooks: I have free codes for almost everything.
The Collins Case – 2 FBI agents track down a kidnapped family. Kid friendly.
If fantasy's more your thing, go Redeemer Chronicles. The first, Awakening, is available as an audiobook.
Ashlynn's Dreams Shorts – a kid deals with her parents' divorce, bullies, and the wonder of discovery.
Try The Dark Side of Science – Genetically altered kids fight for the right to live.
Beyond Broken Pencils – Contemporary literary tale of a school shooting. Ian unleashes his inner demons on his classmates and teachers…
Scratched Off – FBI agent vs a serial killer. When Sam Kerman sets out to hunt a serial killer, he has no idea how personal the case will become.
Nonfiction:
5 Steps to Surviving Chemistry – A primer for chemistry students. Breaks down concepts into simple terms.
5 Steps to Better Blurbs – A book for writers looking to improve their book descriptions