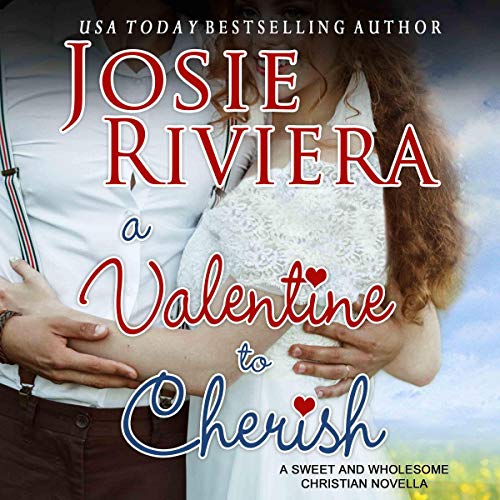 Narrated by Anthea Hallett-Ybarra
Summary:
Scarlett Evans would like to lose a few pounds and just got dumped by her fiancé. Enter handsome singer-songwriter, Joseph Slater, the end.
Additional Comments:
– The subtitle of A Sweet and Wholesome Christian Novella says it all. I'm going to preface with I am a Christian but I don't particularly like the romance genre. That said, there are some excellent romantic suspense novels out there. Anyway, if this is sweet, I about got 8 cavities from it.
– I now understand what people mean when they say a Christian message is heavy-handed. Not sure why since clearly, with that subtitle, the vast majority of readers will be Christian.
– Every story has been told, so it's up to the characters to make all the difference. They did all right, but nothing about them stands out. I finished the story two days ago and forgot the hero's name. He's a singer-songwriter who's lost his muse until he meets the leading lady. Everything else in his life is peachy. He's famous but not rich because he donates a lot to charity.
– We're told the leading lady, Scarlett, is passionate about things she cares about, but aside from the kid she mentors, I'm not sure what the other things could be. I can't even remember what this lady does for a living. I know she's at something temporary because the last job ended when her fiancé moved.
– We do hear about her diet a lot, but I find it ironic that the woman on the cover doesn't fit that description. I guess there's a shortage of stock photos of women with normal curves.
Conclusion:
If you love romance books and don't want to be washing your brain out, this is a sweet, uber-clean story.
Associate links to follow…
Amazon Prime
The Collins Case – 2 FBI agents track down a kidnapped family. Kid friendly.
If fantasy's more your thing, go Redeemer Chronicles. The first, Awakening, is available as an audiobook.
Ashlynn's Dreams Shorts – a kid deals with her parents' divorce, bullies, and the wonder of discovery.
Try The Dark Side of Science – Genetically altered kids fight for the right to live.

OR