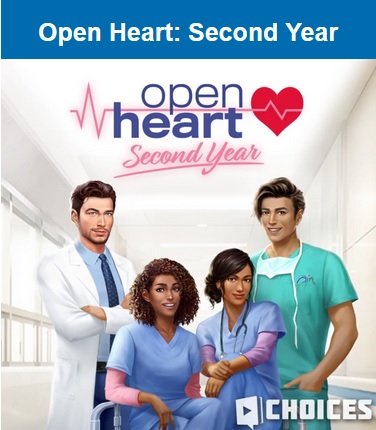 Summary:
You're back at Edenbrook.
Additional Comments:
I loved that this one had some real danger.
The typical medical drama gets overshadowed by a hostage situation. It was a nice change of pace.
I think you even got to take a road trip.
As with book 1, I went Ethan's road instead of Jackie or Bryce, though I did enjoy helping Jackie deal with the pharma rep and Bryce with big brother duty.
As with most of the Choices books, this one can go PG if you skip a few of the diamond options to very well not PG if you choose certain diamond options.
The characters in here are cool. There's a nice variety of those who you want to punch and those you want to hug and hand a cookie to.
It's cool that some of the characters show up in other books. This series has tie-ins to the newer story With Every Heartbeat. I think that one was a premium one for a while, but it recently released to those who choose not to pay a monthly rate.
It has enough closure to satisfy readers while at the same time leaving enough open to a book 3. I believe Book 3 is well under way, but I tend not to start them until they're about 18 chs in so that it will finish by the time I'm ready for the ending.
Conclusion:
Medical drama and danger drama make for more satisfying stories.
If you want to get 5 clean audio promos a month. Sign up here.
Have You Tried Kindle Vella Yet?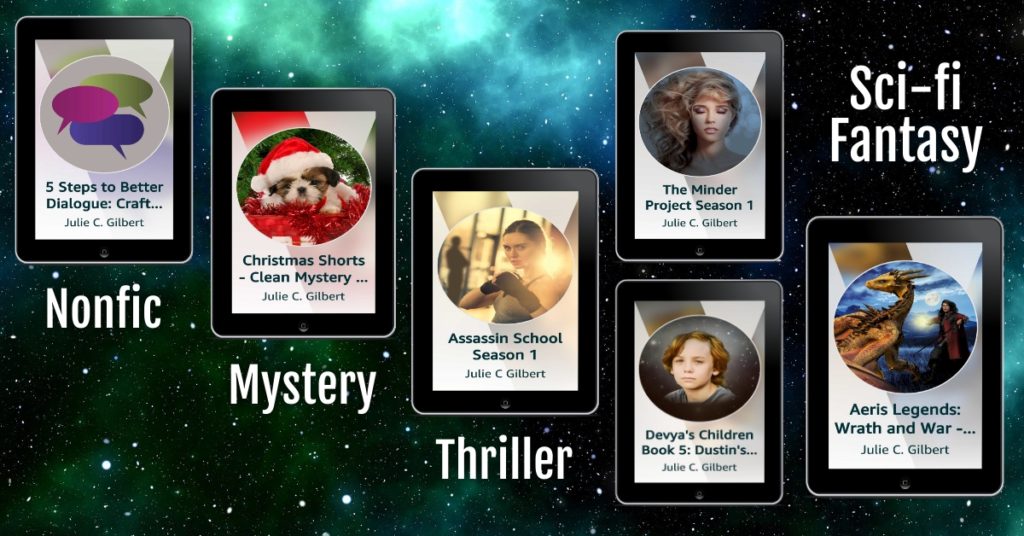 5 Steps to Better Dialogue – (nonfiction, writing skills; Complete) I feel like nonfiction titles should come with spoiler tags. This is a book for writers seeking to learn more about the creation of realistic characters and dialogue.
Christmas Shorts – (Mystery, thriller, Christian, suspense; Ongoing; story 1 is complete) Only one story right now, but will be a collection of short stories with characters from across my series. Typically, FBI agents with personal drama. Might feature an abundance of cute puppies.
Assassin School Season 1 – (thriller, YA; Complete) Teen spies try to survive the rigorous training and other drama as powerful people battle to control the Ghost children.
The Minder Project Season 1 – (scifi, genetic engineering, superpowers; shares characters with Dustin's Decision, Updated Wednesdays) The government gave her genetic Gifts. Now, it wants what it paid for from the program.
Dustin's Decision Devya's Children Book 5 – (YA scifi, shares characters with The Minder Project; Complete) Genetically altered teens struggle to navigate the murky world and control their Gifts.
Aeris Legends – Wrath and War (LitRPG, gaming, fantasy) This takes a box-of-chocolate approach to providing lore entries (creatures, quest descriptions, game mechanics) and short stories for a fantasy world.
Earth's Melody – A Light Scifi Romantic Comedy Donatella Velargo, an actress on the run, must choose between anonymity and a desperate (handsome) rebel's cause to save his sister and his planet.
Trials, Tribulations, and Trust Issues (Superheros, superpowers) A young woman who can access almost any superpower gets manipulated into testing them for the government.