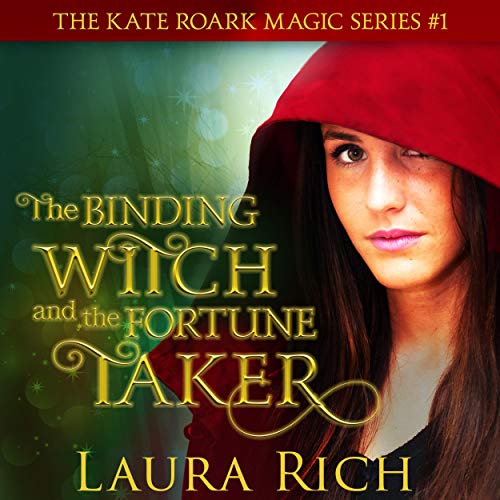 Summary:
Kate Roark is a hedge witch, which means she doesn't have powers herself. That is until a twist of fate or fortune or misfortune changes things for her.
Additional Comments:
– It's a cute novella with good narration.
– Plot 4/5: simple but that's understandable in that it's meant to be a very short work. I'm surprised the two Binden (sorry, spelling could be off) girls ended up where they did given the culture they were/are being raised in.
– Narration 4/5: Enjoyable. Only one or two of the chosen voices are distractible.
– Characters 3.5/5: Kate and her Indian friend are probably the deepest characters in here. Her mother's intriguing, but we don't really learn much about her mother. I guess it's one of those things that can be expanded upon later. Kate has both spunk and sass which can be fun reads, but I feel like so many YA heroines fall in that category.
– World-building 4/5: The notion of binding witches is interesting. People fear or are intrigued by magic.
– Closure 2/5: It's clearly meant to run you into book 2. While this is an understandable tactic from a sell-books standpoint, I have never enjoyed it. Some people love cliffhangers and feeling like they need more. I usually just move on to a series that gives me more closure in each work.
Conclusion:
It's a solid start to what could be a fun series.
Associate links to follow…
Amazon Prime
The Collins Case – 2 FBI agents track down a kidnapped family. Kid friendly.
If fantasy's more your thing, go Redeemer Chronicles. The first, Awakening, is available as an audiobook.
Ashlynn's Dreams Shorts – a kid deals with her parents' divorce, bullies, and the wonder of discovery.
Try The Dark Side of Science – Genetically altered kids fight for the right to live.

OR