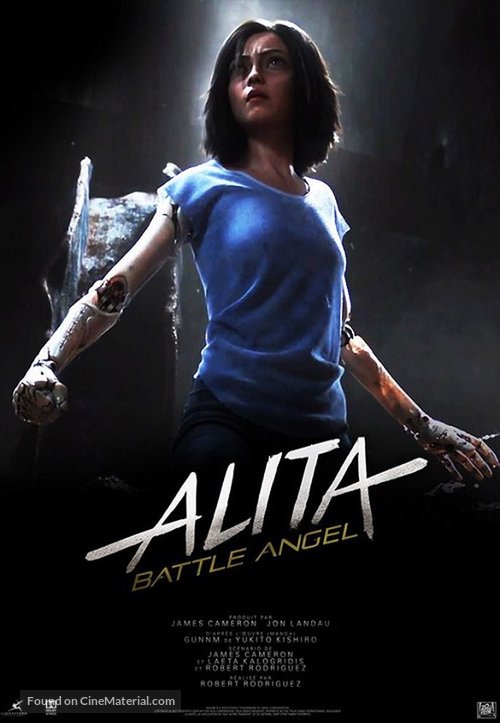 *Will likely contain spoilers
Introduction:
A friend wanted to see Alita in Dolby. Since I have A-List and I'm currently between books, I decided to tag along. It was a great idea. Alita has some serious replay value.
Additional Comments:
– As my friend pointed out, the dialogue has a lot of foreshadowing. I definitely did not pick up on that first time around.
– Once you know the plot, you can focus on more of the story and characterization.
– I tend not to agree with most critics, but it's a little surprising that it's getting quite a few meh responses. It's highly entertaining.
– Things I noticed:
– More of Chiren's development. I think she changed the most throughout the story.
– Tanji really isn't an Alita fan. I mean it was obvious the first time but moreso the second time.
– The reason she walks into the bar and picks a fight.
– Everybody in this world holds some serious grudges, especially most of the hunter warriors.
– Things I missed:
– Quite a few characters are only named like once. I missed it the first time. I missed it the second time.
Conclusion:
If you get the chance to see Alita twice. Take it.
Associate links to follow…
(If you click through and buy something, there's the chance I'll earn like $0.04 ….)
Amazon Prime
The Collins Case – 2 FBI agents track down a kidnapped family. Kid friendly.
If fantasy's more your thing, go Redeemer Chronicles. The first, Awakening, is available as an audiobook.
Ashlynn's Dreams Shorts – a kid deals with her parents' divorce, bullies, and the wonder of discovery.
Try The Dark Side of Science – Genetically altered kids fight for the right to live.

OR