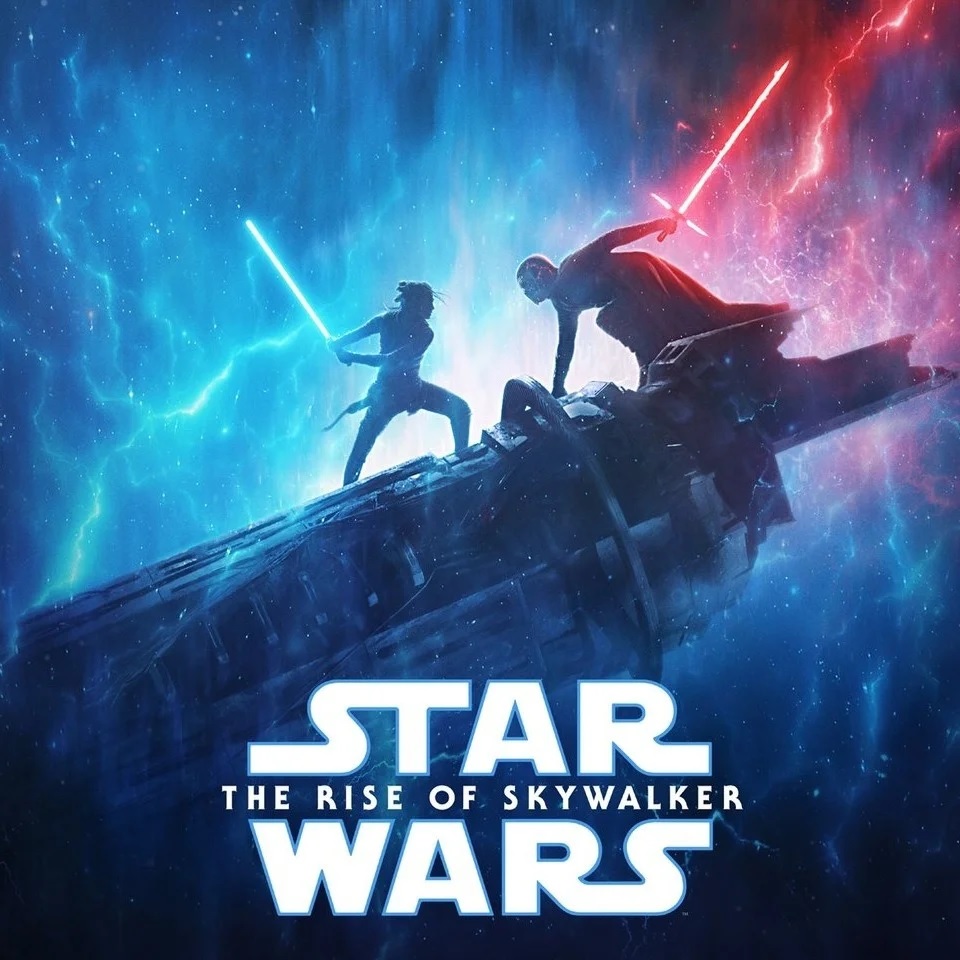 Starring: Daisy Ridley, Adam Driver
Also Featuring: John Boyega, Oscar Isaac, Billy Dee Williams, Keri Russell, Naomi Ackie, Anthony Daniels, Kelly Marie Tran, Mark Hamill, Carrie Fisher
*I will attempt to keep spoiler-free until after the ads
*I may write a separate post with discussion/ reaction to various spoilers
Summary:
A satisfying conclusion to Disney's Star Wars trilogy if you don't think about how Disneyfied it's become. That's difficult, but if you can accept it for what it is, it's still a fun story and a good movie. Reviews are looking polarized because if you try to compare it to classic Star Wars, it's going to fall short.
The galaxy's in trouble. Rey, Finn, Princess Leia, and Poe Dameron are trying like heck to save it … again. This picks up some unknown time after The Last Jedi ended. Maybe the book gives some more insight into that, I don't know. I never made it through the novelization of The Last Jedi. Palpatine's back (that's not a spoiler, it's in the trailer) and ready to unleash something big. The good guys need to find the way to the Emperor's base and destroy his weapon before it kills them. So, ya know, standard Star Warsy plot.
Additional Comments:
Plot 4/5 stars: The events definitely had a scattered feel to them. I'll expand more in the spoiler section.
Humor 4/5: I didn't feel like there were as many lighthearted moments as in some of the other movies, but the ones here worked very well as usual.
Characters 4/5: The new crew (Rey, Finn, and Poe) are back. They play their roles. There's not much in the way of character development for them. I think the person who did the most developing was Kylo Ren. Chewie's back but in a very minor role.
They managed to have 1 scene where they stuck in a porg. Mission accomplished Disney. You can now sell more merchandise. I love porgs.
The Millennium Falcon has seen some stuff. Like a lot of hard stuff.
I wish BB-8 had a more prominent role.
Rey's pretty overpowered, but I think that's the point. Finn and Poe are very much background.
Conclusion:
The Rise of Skywalker hits enough satisfying notes to be considered a success in my book. It passes the "entertain me" test. The heroes are likable. The action's decent, though there's at least one lightsaber fight that kinda dragged on and on.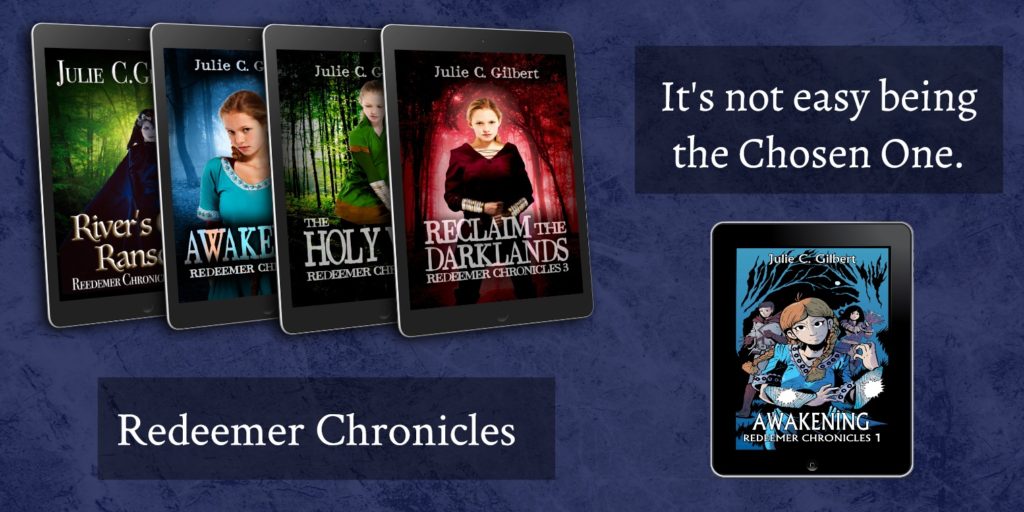 Associate links to follow…
Note: I'm starting to use a few ad sites for audiobooks, so codes are disappearing quickly.
Available Audiobooks: I have free codes for almost everything. That will change very soon.
New Release: The Shadow Council Series 1: Money Makes it Deadlier – An FBI agent gets caught up in a robbery gone wrong.
Shadow Council Book 2: Revenge Makes it Sweeter – A midnight summons calls FBI Special Agent Megan Luchek into a fight for a young girl's life.
Shadow Council Book 3: Christmas Makes it Chaos – The FBI agent gets a strange ally in the quest to prevent chaos from rocking a lot of people's holiday season.
Shadow Council Book 4: Treachery Makes it Tense – The agent and the assassin have to team up if they want to survive.
Shadow Council is also available as a ~13 hr bundle.
The Collins Case – 2 FBI agents track down a kidnapped family. Kid friendly.
If fantasy's more your thing, go Redeemer Chronicles. The first, Awakening, is available as an audiobook.
Ashlynn's Dreams Shorts – a kid deals with her parents' divorce, bullies, and the wonder of discovery.
Try The Dark Side of Science – Genetically altered kids fight for the right to live.
Beyond Broken Pencils – Contemporary literary tale of a school shooting. Ian unleashes his inner demons on his classmates and teachers…
Scratched Off – FBI agent vs a serial killer. When Sam Kerman sets out to hunt a serial killer, he has no idea how personal the case will become.
Spoiler Section:
The opening crawl had me worried. First, it was scattered. Second, "The dead speak!" has campy written all over it. I know Star Wars can be campy sometimes, a lot of the time, but it still had me worried.
The Scavenger Hunt nature of the plot was unnecessary. I feel like several planets' worth of stuff could have safely been removed.
Hux's reason for being a traitor kinda stunk. If he was gonna flip, having a complete turnaround in thoughts would have been helpful. Not just a juvenile "he must lose" reasoning.
More spoilers to come in a separate post. This one is looking kinda bulky.