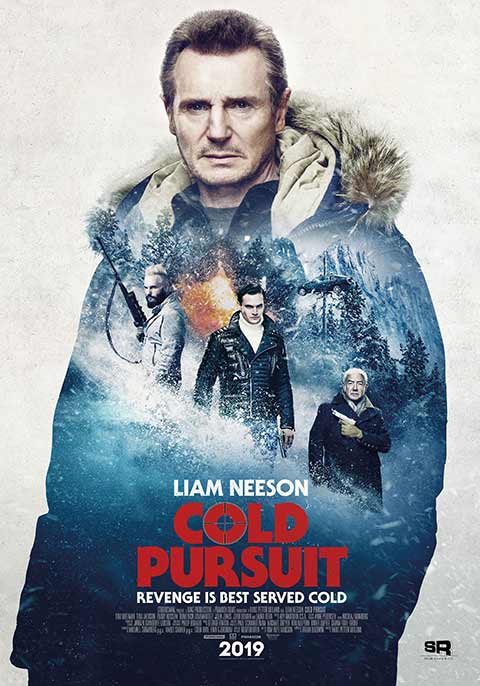 *Spoilers will be after the Ads
Summary:
Liam Neeson plays Nels Coxman whose son Kyle gets killed because of a drug thing he probably wasn't even involved in.
Additional Comments:
– It reminded me of Bad Times at the El Royale. (More on that later.)
– Liam Neeson often plays these sorts of characters. One man vs. the world sorts of tales.
– Random – I feel like I've seen Tom Bateman (Trevor "Viking" Calcote) before, but I totally can't remember where. I checked his Rotten Tomatoes page and still come up blank. Weird.
– Emmy Rosum plays Kim Dash, a young, idealistic cop in the small town.
– Humor 4/5 stars: Their humor is dark but hilarious at times.
– Story 4/5 stars: It's a pretty straightforward story, but they manage to throw in a few twists and heart-tuggy moments.
– I enjoyed the fact that it didn't rely on curse words to carry the dialogue. Little moments mattered to the plot too. That was cool to see.
Conclusion:
It's worth seeing eventually. Not sure it's a "must see in theaters" type flick, but if you like twisty tales of revenge with murder and mayhem as part of the package deal, this is for you.
Associate links to follow…
(If you click through and buy something, there's the chance I'll earn like $0.04 ….)
Amazon Prime
The Collins Case – 2 FBI agents track down a kidnapped family. Kid friendly.
If fantasy's more your thing, go Redeemer Chronicles. The first, Awakening, is available as an audiobook.
Ashlynn's Dreams Shorts – a kid deals with her parents' divorce, bullies, and the wonder of discovery.
Try The Dark Side of Science – Genetically altered kids fight for the right to live.

OR
Spoiler Section:
– What made it feel like Bad Times at the El Royale? Well, they weren't afraid to kill off characters. I also think they made some of the same directing choices in terms of how they told the story.
– The way they chose to show who died was awesome. It's a little cross or symbol that represents them well with their name and nickname on a black screen. I laughed out loud when the credits page rolled up with "In order of disappearance."
– This is definitely a movie where you're going to lose track of the body count.
– Viking's obsession with health and correcting the dude's grammar was kind of funny.